Inhabitants of East Frisia drink ten times more tea than the average German – with their consumption of the hot brew, they even drink more tea than English people. Thus, it almost feels logical that there are a few tea museums in this region in Northwest Germany. While some are driven by tea companies, the Ostfriesisches Teemuseum (East Frisia Tea Museum) in Norden is rather independent. During a visit to the region, I also had to take a look into this special museum.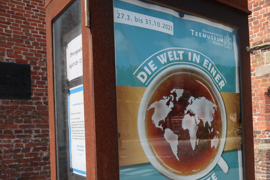 East Frisia Tea Museum – Location & Admission
The East Frisia Tea Museum is located in the heart of Norden. The bus stop Mittelmarkt is not too far away and there is a parking lot right across the street of the museum. The walking distance from Norden train station is about one kilometer. As you see above, the museum is located in a beautiful historic-style building, which used to be the town hall of the city.
In the main season, April to October, the museum is opening daily from 10:00 to 17:00 hrs. In March, the doors stay closed on Mondays. From November to February, however, there are very limited opening times – Wednesday and Saturday only from 11:00 to 16:00 hrs. Adult admission is eight Euro.
East Frisia Tea Museum – The Visit
The Ostfriesentee, East Frisia Tee, is a very characteristic blend of multiple types of tea, which is very popular in this area of Germany. The first part of our visit was about that regional specialty, which you should definitely try if you are around. You first learn how to drink it properly (there is even a small kind of ceremony around it when you add sugar and cream), but also the cultural influence of tea in East Frisia. For example, you can explore different kinds of tableware and china which is used or has been used to consume tea. This section of the exhibition also has the cupboard walls of a former local tea store.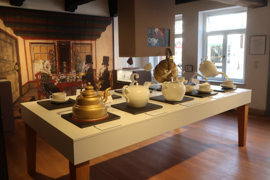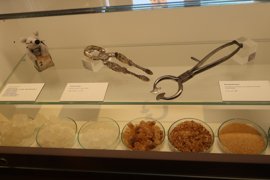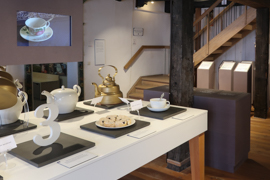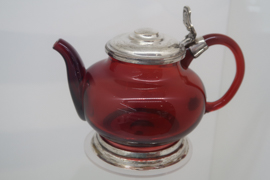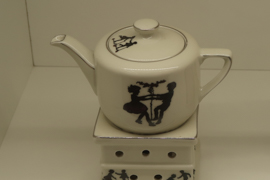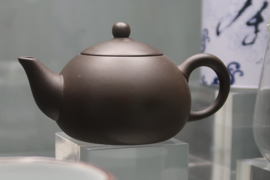 The pictures in my review do not reflect the order in which you visit the different places of the museum. Later, you learn a bit more how many ingredients are necessary to blend East Frisia Tea and how the major regional tea companies grew and also influenced life in this part of Germany. This also includes some historic production facilities. Needless to say that you can buy the tea and all you need to consume it in the gift shop (see below).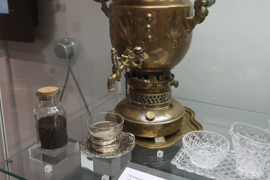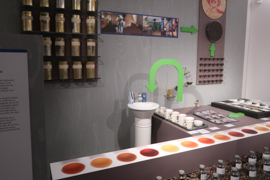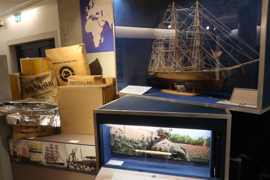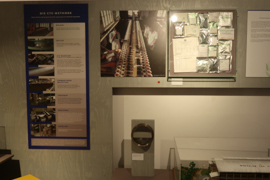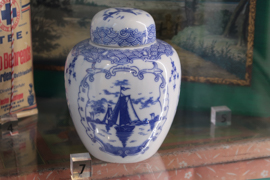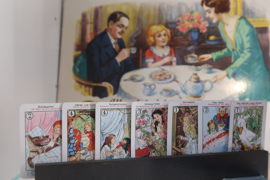 The museum is not really split into a tea and non-tea exhibition, but in other parts of the museum, you also learn about tobacco culture and that tea companies like Bünting have also been active in that business.
East Frisia Tea Museum – Much More Than a Local Exhibition
There is a significant focus on local tea history and tea production, but the Ostfriesisches Teemuseum goes far beyond that. Not only due to a temporary exhibition which ran during our visit, Die Welt in einer Tasse Tee ("The World in a Cup of Tea"), you learn a lot about tea and tea culture in other countries. Thereby, the museum used displays and items, but also testimonials from people with roots in these countries. I really enjoyed the regional section of the museum, but this part of the visit felt even better to me.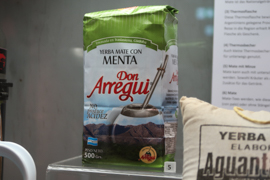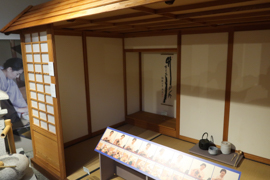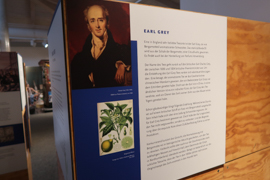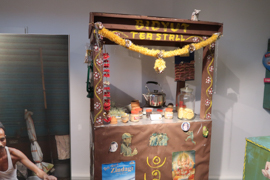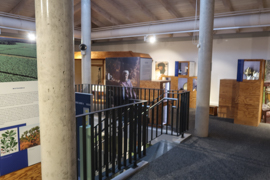 Regional Companies
It feels confusing, but the East Frisia Tea Museum also showcases the history of some important local companies, which are not necessarily into tea. One of them is Doornkaat, a spirits company.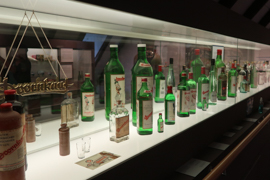 However, the basement also offers a place with traditional local handcrafts.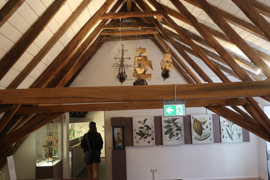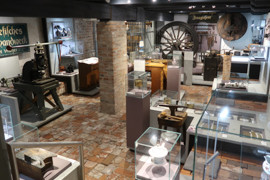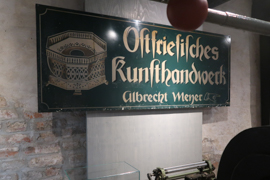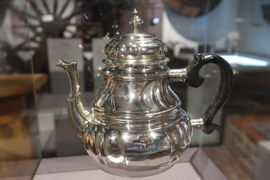 East Frisia Tea Museum – Services
The museum drives a really nice shop in the lobby area. Furthermore they run Teetafeln, local style tea ceremonies, which are held in the historic gathering space of Historic Norden Town Hall.
East Frisia Tea Museum – My View
I love tea – and I love this museum. The place is really huge and easily takes 90 minutes. The exhibitions are very informative, entertaining and detailed. The routes through the exhibition might be better thought of – it sometimes feels rather confusing to be in this place. In addition, I don't like the reference to non-tea companies – it confused me too much during the visit, Nonetheless, it is definitely a good choice to give this place a visit.
Flyctory.com in East Frisia
Here are all my postings related to East Frisia in Germany:
Flyctory.com on Eating & Drinking
Flyctory.com is not a culinary blog. Nevertheless, here are all posts dealing with Eating and Drinking: