From the senior girls to the very young ones: while the Dümptener Füchs from Mülheim, Ruhrgebiet region, just have become German Women Floorball Champions, they hosted the national tournament in the Under 15 Girls category in June 2022. These floorball matches are played 3-on-3 on the small field with a 2×20 min match time. While the tournament already started on 25th June 2022, I just went for the very last three matches, so that I could see each of the six teams once in their very final placement match. Thereby, the first match for Place 5 was between FC Stern Munich and Sportvg Feuerbach from Stuttgart. Especially the nominal guest team had a tough first day with a nominal goal difference of 1-48 after two matches. Munich had lost against Red Devils Wernigerode and FBC Havel in the group matches as well, but did that with significantly closer scores.
This posting comes with a section of 163 major size pictures in the sports galleries.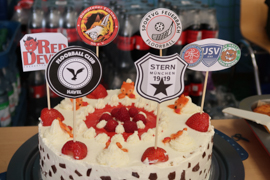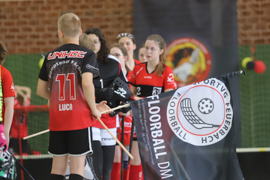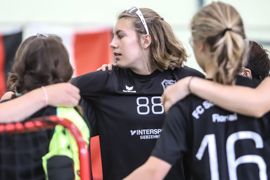 FC Stern Munich vs. Sportvg Feuerbach – Match Report
While the Day 1 scores felt to suggest a very one-sided match on in this first placement match, Feuerbach did a really good job in the first period. Marla Dierolf could even tie an 8th minute lead by Kathrin Frinkenwirth. However, the Stuttgart's  forces were not strong enough to also stand a short-handed situation – Finkenwirth nailed her name into the match report for the second time after some fifteen minutes.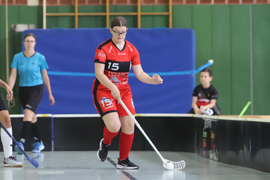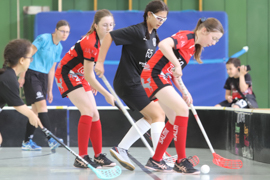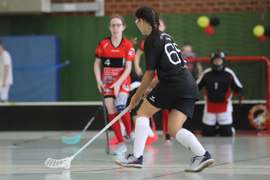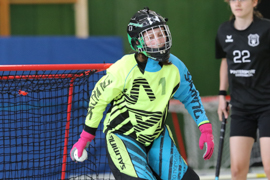 Stern Munich did better in the second and steadily increased the score. Especially in the first minutes of the second period, when the Bavarians added four one to the scores, they slightly broke the spirit of their opponents. Finally, the score steadily increased to a final score of 11-1. Nonetheless, Feuerbach gave a brave match and impressed with a lot of spirit and positive attitude.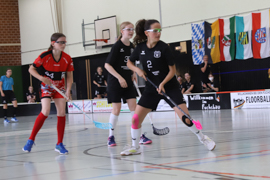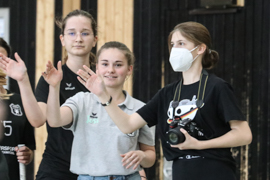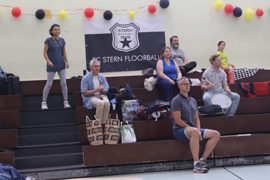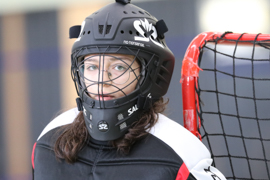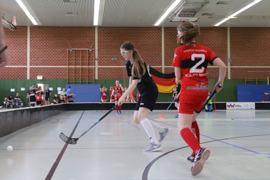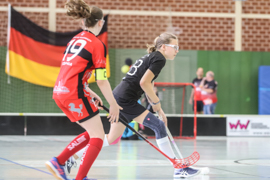 FC Stern Munich vs. Sportvg Feuerbach – My View of the Match
The first placement match was a good start into my coverage. Especially the first period was very entertaining. Feuerbach, who could more or less qualify with the same squad in 2023, felt to learn and adopt a lot. Munich finally took a deserved victory and sealed the fifth spot.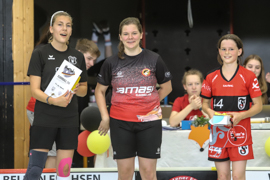 FC Stern Munich vs. Sportvg Feuerbach – Lineups
FC Stern Munich: Marit Baumgarte – Merle Grimpen, Cosima Frohmüller, Carla Ford, Eva Lex, Sabrina Jenni, Katharina Frangouldis, Valerie Hartl, Ceylin-Zara Sari, Marie Gebhard, Clara Schmidt-Wellenburg, Leonie Nemecek, Lilly Auer. Kathrin Finkenwirth
Sportvg Feuerbach: Malika Hawa, Karlotta Haas, Alexandra Giesler, Florentine Leyrer, Elin Haas, Marla Dierolf, Amelie Wentland, Sophia Steimann, Friederike Lehle
FC Stern Munich vs. Sportvg Feuerbach – Gallery
In the sports gallery, there is a designated major size picture gallery with 163 pictures of this match at
Floorball & Germany
Here are all my postings related to floorball and Germany:
Flyctory.com in Munich
Here are all other Flyctory.com postings related to Greater Munich: