Especially when I am in London, visiting a stage play is always a must on my list (time permitting). One reason is that I feel that British actors are just way better trained (the Rock of Ages dates 2022 in Central Europe are welcome to proof me wrong). Another factor is that I simply love British theaters. Even when the play is not my taste, the architecture is very often breathtaking to me. The more I was happy to find a place, which can at least level with the London stages in Munich. As part of my visit to the Munich Residence Museum (review to be added), I added a stop to the Cuviellies Theater (or Cuvilliéstheater, which is the right French spelling and German name). I just loved it and share my impressions with you in this Pictured Story.
Cuvillies Theater – Location & Admission
The theater is located in the Munich Residence complex. It is having an own entrance, which is next to the Staatliche Münzsammlung (the Bavaria State Coin Collection). The closest underground station is Odeonsplatz, which is serving four lines, U3, U4, U5 and U6. The next tram station is Nationaltheater and the Marienplatz offers connection to the S-Bahn commuter rails.
Admission to Cuvillies Theater, which is also managed by the Bavarian Castle, Garden and Lakes Authority (Bayerische Verwaltung der staatlichen Schlösser, Gärten und Seen) is five Euro. It is not included in a ticket visiting the Residence. The opening times differ by season. I visited the theater in winter, when you can visit it from 14:00 to 17:00 hrs, Monday to Saturday and 10:00 to 17:00 on Sundays. In the Bavarian summer holidays, you may visit it daily from 9:00 to 18:00 hrs. Of course, you may also attend a concert or similar event to get inside this beautiful place.
Views of Cuvillies Theater
The theater, which has formerly been named Residenztheater / "Residence Theater", has been built after the complex burned down in 1750. The first play in there took place in 1753. You first cross the so-called Comite Square, before you get to the lounge of the theater. The touristic visit only allows you to get to stalls level. From there, however, you see why it is typically referred to be the most important rococo-style theater in all Germany.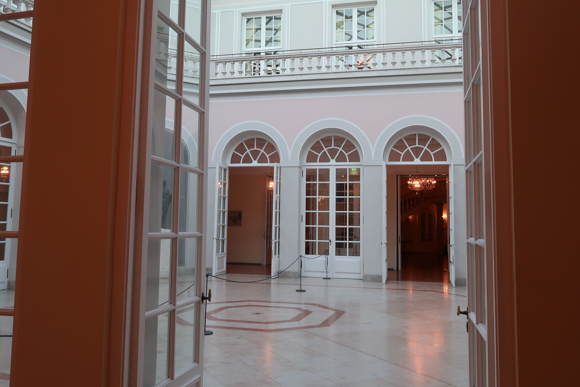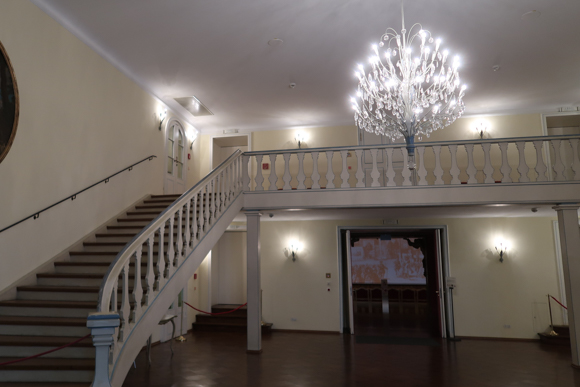 The different levels and boxes of the theater leave a majestic impression. I have been especially fascinated by the rich ornaments and stucco figures at the walls and the ceiling. Absolutely stunning experience. I definitely recommend visiting this place.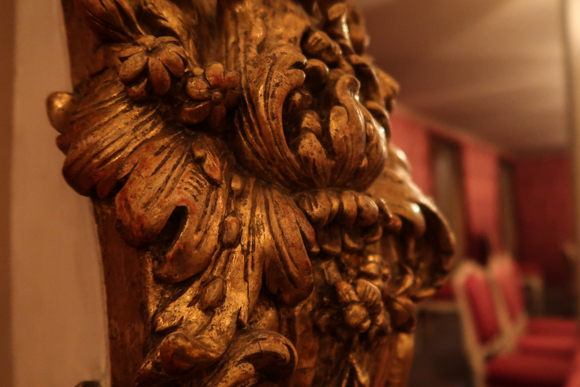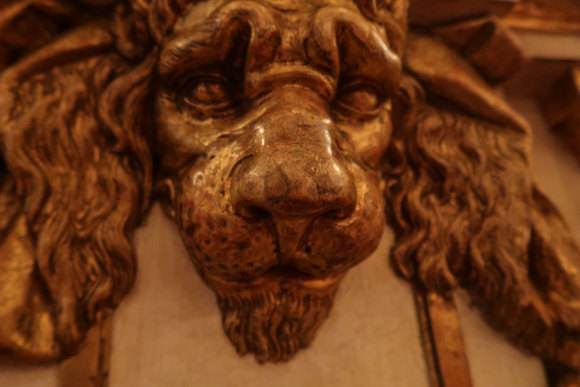 Munich Travel Postings
Here are all Flyctory.com Travel postings related to Munich:

Flyctory.com Pictured Stories
The key contents of Flyctory.com Pictured Stories are the picture, not the text: