Just about a month after I saw Randall King at the Cologne Club Volta, I was back there again on 19th October 2023. However, this time, it was not about country, but about pop music from Germany. Loi was on stage – and she made it to sell out the place. Support act for her concert was Rene Miller.
This posting comes with 223 major size pictures as part of the concert gallery.
Club Volta – About The Venue
The 450 people capacity Club Volta is the smaller of two venues at the Carlswerk Victoria grounds. I had several shows before in there and in the major venue right next door. The typical public transport options are bus 150 (Schanzenstraße/Schauspielhaus stop) or taking the tram line 4 to Keupstraße. The latter option also features some additional bus connections.
Loi & Rene Miller – About The Artists
The 2002-born Loi is originally from Mannheim in Germany. She already attracted quite some attention in school years. First, she won a songwriting competition. In 2007, the made it to the finals of the German The Voice Kids TV talent show. While finishing high school, she tried to grow her TikTok channel and become very popular in there. Her social media breakthrough was likely her cover version of Blinding Lights, originally by The Weeknd. Since 2001, Loi is also releasing music outside social media. Especially the song Gold was a success in early 2023, reaching the Top 40 in Germany and Austria and staying in the charts of these countries for more than ten weeks each.
There is quite a strong connection between Loi and her support Rene Miller. Miller has been a songwriter for German pop star Zoe Wees in the past. One of the key steps to fame for Loi was being a support act for Wees' previous tour, though. Miller also wrote songs with Loi already. He is releasing music since the later 2010s. Thereby, some of his songs have more than a million streams on Spotify, including the 3.8m track Gets Me The Most, recorded with Pyke & Munoz. His song Concrete Heart took part in the German qualification for the Eurovision Song Contest 2023.
Loi – The Show
The lights went out right in time at 20:00 for Rene Miller, who started his some 23 minute set with Standing in His Shoes, followed by his Eurovision Song Contest candidate track Concrete Heart. The charming artist more and more caught the audience, especially when he later played a medley of songs he has been part as a songwriter. His credits include artists like Rita Ora or Steve Aoki. Thus, even if you haven't heart of Miller so far, he definitely created a lot of smiles among the rather young, but also very relaxed audience.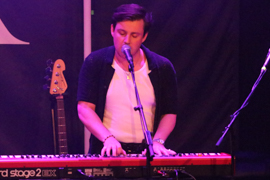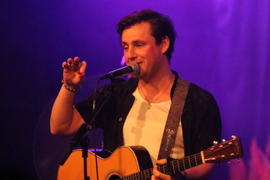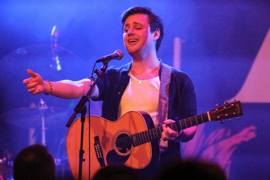 Loi's First Ever Solo Tour Show
I could hardly believe how quickly the stage had been set up for the main act of the evening, Loi. This show in Cologne had in fact been the first show of the tour and thus also her very first headline act. On the one hand, you felt quite some tension at the 21 year old artist. On the other hand, she felt professional, especially in collaboration with her two musicians on stage. Her warm and powerful voice felt to reach every corner of the sold-out Club Volta from the very beginning. When she presented her two biggest songs so far, Gold and her version of Blinding Lights (a golden record in Brazil, as she taught her audience…), there was rarely a single person at Club Volta who had not been touched by the vibes of her songs.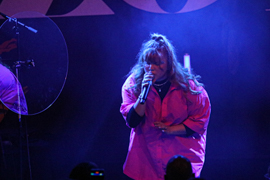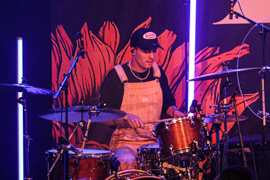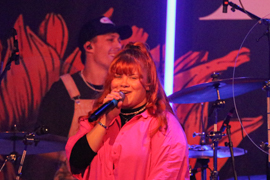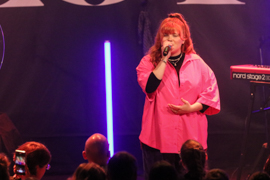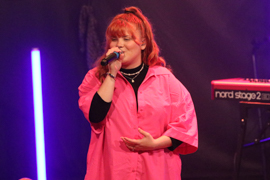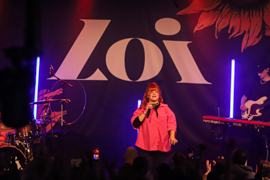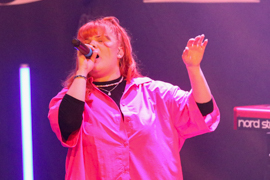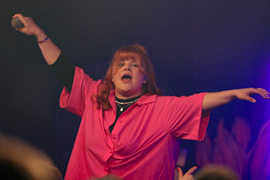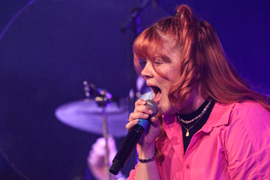 Loi was smiling on stage all the time and you felt how much she enjoyed this very special moment of her career in Cologne. Even at points where you felt that she was still a bit of nervous, e.g. when she had to re-start a song from the beginning, she turned it into very positive spirit and energy. Loi was really close to her fans, who all got wristbands with the statement I am enough, which is also the following single release of the German artist. Loi did tell quite some stories around her song, but also gave the audience a wide range of songs. Rene Miller came back on stage for a beautiful duet they wrote together, Watch you go. With her final song, Learn to Love Myself, Loi released the audience with an intense message, which beautifully fit into this evening, closing at some 21:58.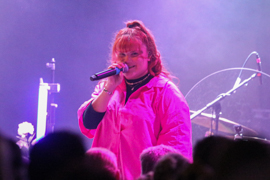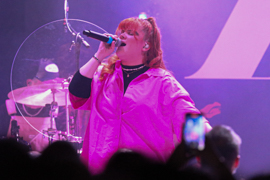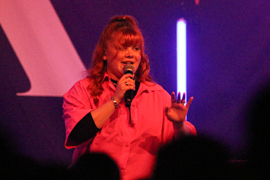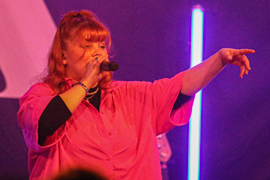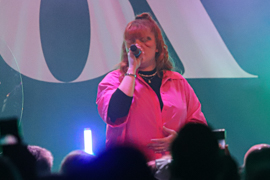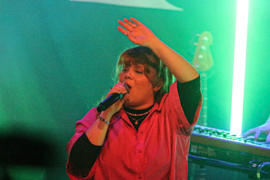 Loi – The Gallery
Here are 223 major size pictures of the show. They are located in the concert gallery:
Loi – My View
If you are an artist, what do you dream of as your very first solo tour show gig? A sold out venue? Fans who love your songs and sing along? A beautiful atmosphere? A band, which is giving you comfort, even in struggling situations? Saying farewell to the audience knowing that they will be coming back next time? Finally, Loi did all of that. You felt every second, how enthusiastic and proud she was to have that evening in Cologne – and turned it into something special for everyone. I also have to mention the audience, who were partying and loving her songs – but on the other hand also had a very relaxed mood. I got the request to be part of that evening just two days before the show – and I am really glad I took that opportunity. I look forward to see Loi on stage again.
German Pop Music in 2023
Here are all my postings related to Germany and pop music released in 2023:
Floorball Champions Cup
Here are all my postings related to the Floorball Champions Cup: