The fishing industry has been (and still is) an important part of the Icelandic economy. The Reykjavik Maritime Museum is focusing on this topic. I had a visit on one of my recent stay in the capital city and share my thoughts with you.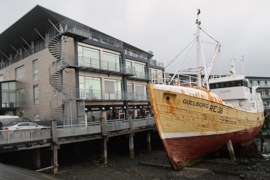 Reykjavik Maritime Museum – Location & Admission
The Reykjavik Maritime Museum is located at the harbor area of the Icelandic capital, which means that other attractions like Aurora Reykjavik, the Saga Museum or Whales of Iceland. There is also a free gravel parking lot behind the museum and some other facilities like cafes and a supermarket in short walking distance.
Apart from some holidays, the museum is opening daily from 10:00 to 17:00 hrs. At the time of my visit, the admission was 1,800 ISK. Nowadays, it is 2,050 ISK, roughly 13.40 EUR. The Reykjavik Maritime Museum is part of the Reykjavik City Museum.
Reykjavik Maritime Museum – The Visit
The slogan of the museum is How the ocean formed a nation, which is indeed also a quite suitable description for it. Another way they describe it is Fish and Folk, by the way. The museum givers a really wide overview of the topic. One of the first sections you visit, for example, shows you the wide range of maritime life around the Nordic island. You also get an overview of the development of the Icelandic fishing fleet and technology used for fishing.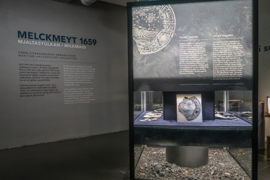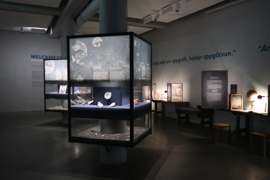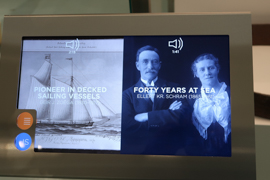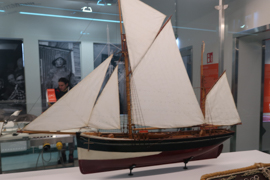 Thereby, the museum tries to cover a wide range of aspects and kinds of presentation. You hav e a massive number of exhibits, but there are also interactive screens, which allow you to dive deeper into topics you are especially interested in. The scenery of the building is really nice, as it used to be a fish processing plant in the past. Thereby, the Reykjavik Maritime Museum covers the topic from the people and the technology to the products. You learn about traditional Icelandic dried fish as well as about typical export produces.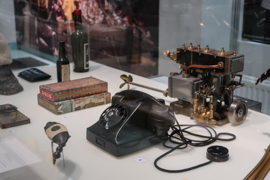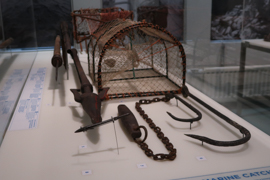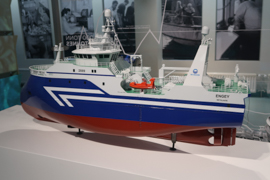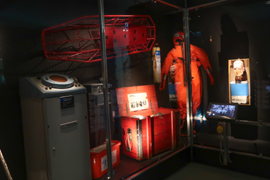 One thing I really liked about the museum that it tries to be interactive. In the section which illustrates the industrial processing of fish, there is also a forklift simulator so that you can check out your skills in piling up boxes of fish produces, for example.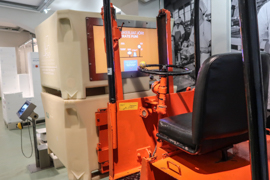 Reykjavik Maritime Museum – Services
You can have a cafe in the museum and watch the harbor life through the large glass windows. In addition, the souvenir store offers you some typical collectibles.
Reykjavik Maritime Museum – My View
I really feel that the Reykjavik Maritime Museum is an enjoyable and very educative place. You learn a lot about this part of the Icelandic industry and how important fish is still nowadays economically, but also simply for the nutrition of the people. The admission price is still just right, but should not increase too much the next years.
(Greater) Reykjavik
Here are all my postings related to (Greater) Reykjavik:
Flyctory.com on Eating & Drinking
Flyctory.com is not a culinary blog. Nevertheless, here are all posts dealing with Eating and Drinking: