The two world wars have caused significant damage to most German cities – especially those with a somehow-strategical meaning. Thus, it is not too surprising that the Schnoor is the only part of the town Bremen, which preserved a medieval character. Before watching some Rock of Ages shows in April 2023, I had the opportunity to have a walk through the interesting and very popular area. Here is my Pictured Story about my walk.
Schnoor – Location & Access
The Schnoor is located rather centrally, Southeast of the main shopping area of Bremen and next to the River Weser. As you will see on the pictures below, the area is nowadays rather touristic, but also hosts a nice range of restaurants, cafes, shops and services. It is especially crowded on sunny weekends. The Schnoor is an ordinary part of the city of Bremen, so that you don't pay admission or similar fees. Within that quarter, there is also a street called Schnoor – but typically the name refers to the whole area.
Due to its central location, it is rather easy to get to the Schnoor. Even from Bremen Main Station, it is just a ten to fifteen minute walk there. If you want to use public transport, the closest stop is Domsheide, which is served by numerous tram lines and bus services, including night services. There are some parking garages around, majorly in the key shopping area.
Views of Bremen Schnoor
Even though the eldest house is dated as of the 15th century, most of the houses are dated as of the 17th and 18th century. When you enter from the North, coming from the city center, you pass the large Pogrom Night Memorial right at the beginning of your visit. Even though there are some larger square (which is the favorite hang-out for people on  sunny day, having a drink or a snack), most of the alleys are rather narrow. Traditional style signs for different kinds of business prevail an historical character.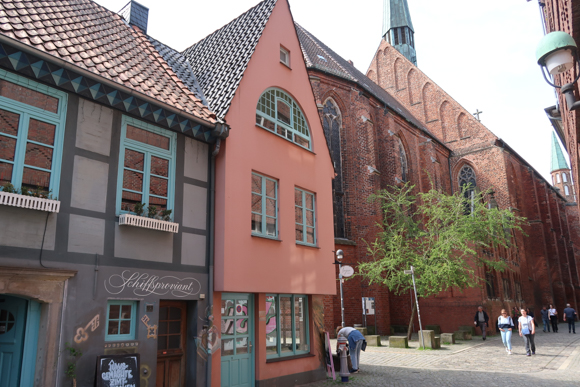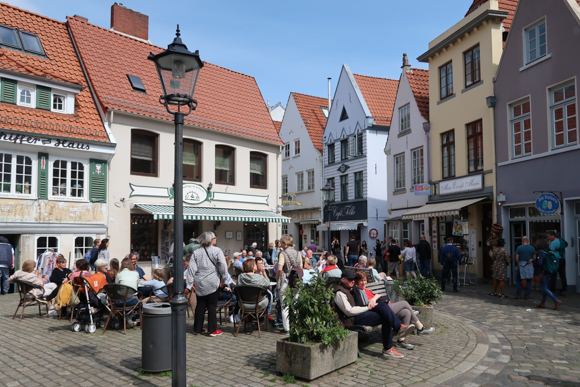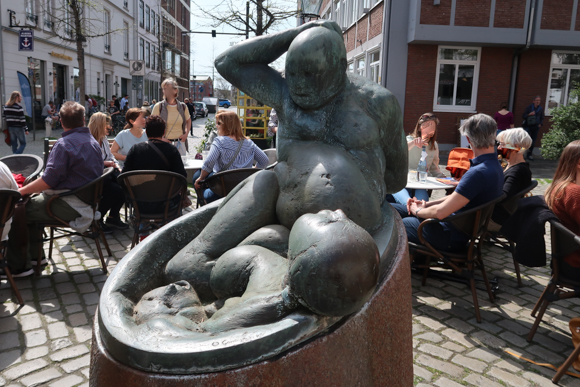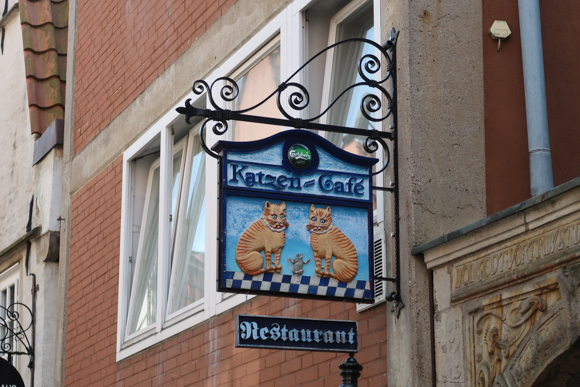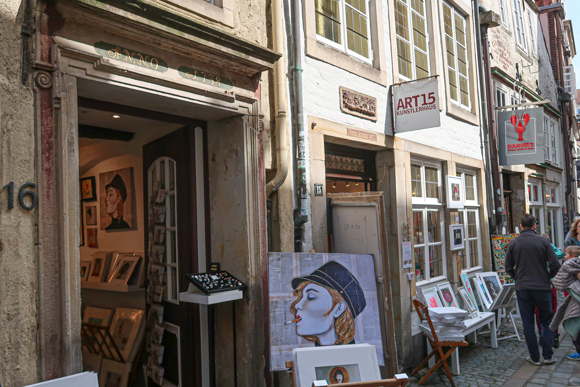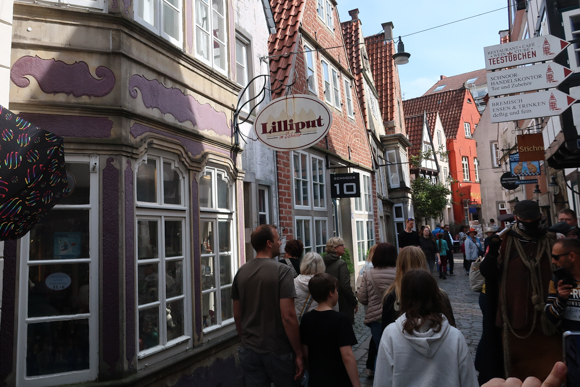 Despite especially weekends may be rather crowded, the Schnoor is lovely place to stroll around and explore the different kinds of businesses. From a cat cafe to arts and handcraft, there is a large variety of things you can explore. I unfortunately missed to take a snap of the smallest house in Germany, which you can also find in that area. You see in the pictures that there are a lot of ornaments, color and decoration. The good thing about the Schnoor is also that you can adopt the visit to your schedule. If you have half an hour, it will be fine to have a short impressions and visit one or two stores. With more time, you can explore and taste different offers and maybe have an ice cream or cold beer at one of the sunny places.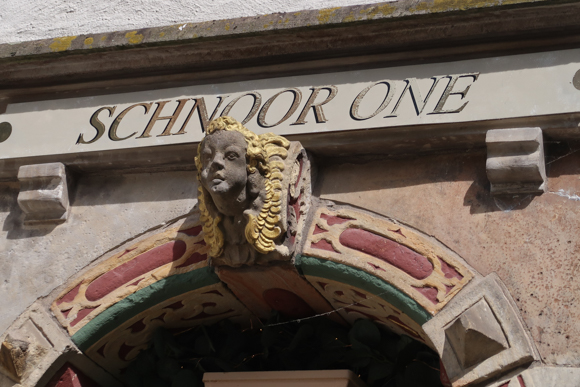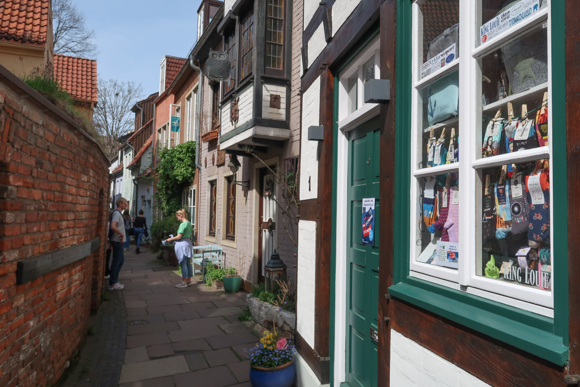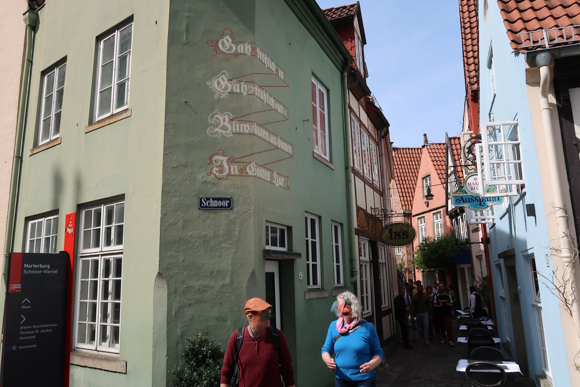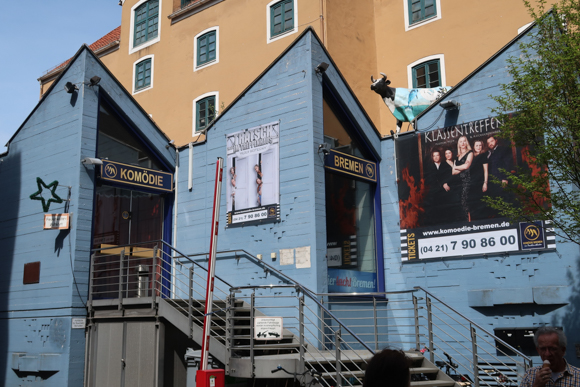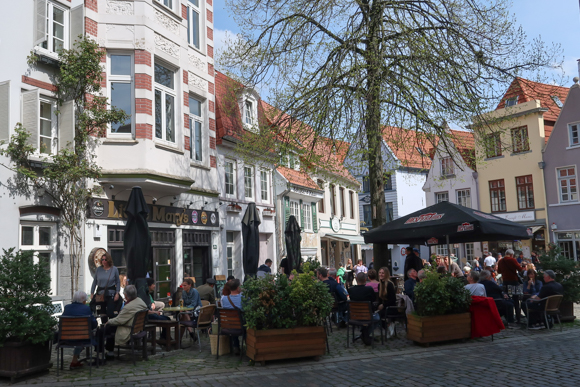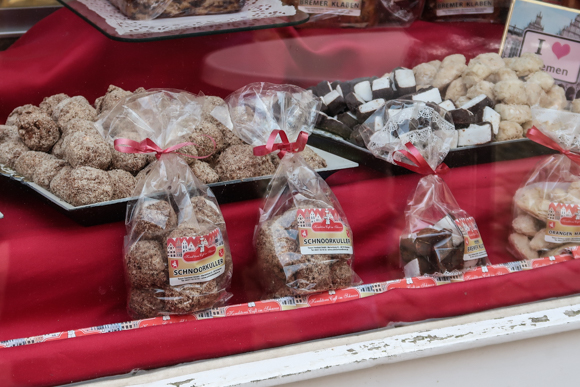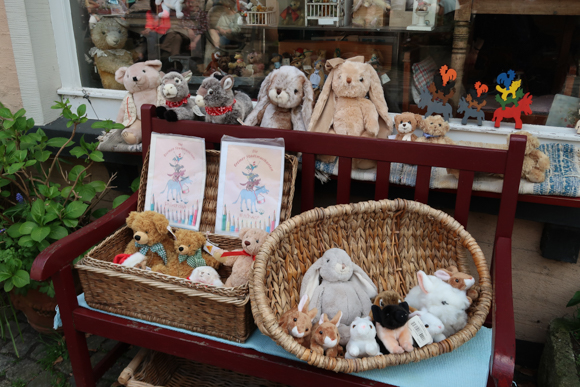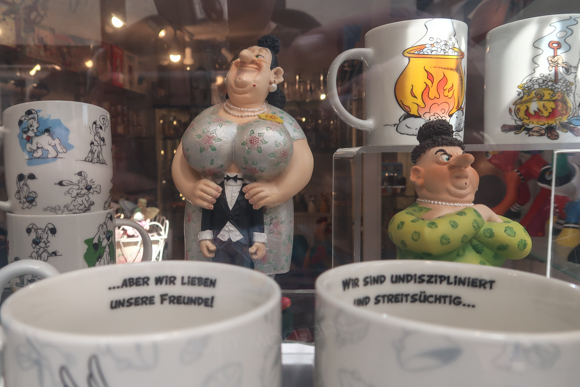 Pictured Stories (Germany)
Here are all my Pictured Stories related to Germany:
Postings about Shopping
Here are all postings related to Shopping: