Time for the big party – after the side stage artists of Day 1 have cheered up the audience, it was time for some big names in country music at the C2C Country To Country in Berlin 2020. Here are my impressions, which are a bit limited, as I could typically just attend the first three songs of each set.
This posting comes with 678 major size pictures in the concert gallery section.
C2C Berlin 2020 – Day 1 – Main Stage Lineup
With Tebey, Lindsay Ell, The Cadillac Three and Luke Combs, the first day lineup had quite a nice range of country music artists on Main Stage of Verti Music Hall
C2C Berlin 2020 – Day 1 – Main Stage Shows
The opener of the festival on Main Stage was Canadian Tebey, who played a really powerful set and took his chance to be promoted to Main Stage.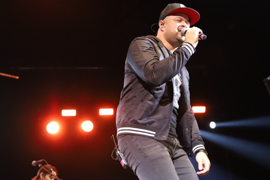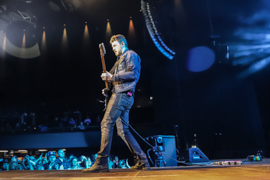 The stage stayed in Canadian control – Lindsay Ell proofed her outstanding talent on the guitar. Maybe she played a bit too many riffs, but seeing her on stage is just amazing. You saw her enjoyment and fun being on stage.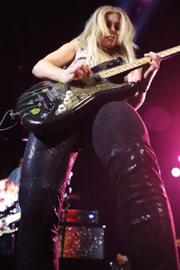 The Cadillac Three are well-known to give the people a great party – and they just met that expectation… Maybe they even exceeded it. Amazing how just three people on stage can create such a broad sound.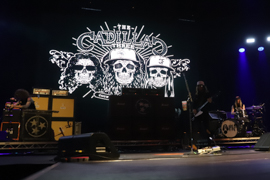 Last, but not least, there was Luke Combs. There were a lot of discussion if he is already worth being a C2C headliner (mainly for the London section) before his set – and he proofed that he is just one of the best country music artists of his era. Great performance, very powerful from the very beginning!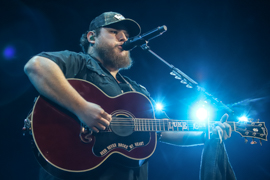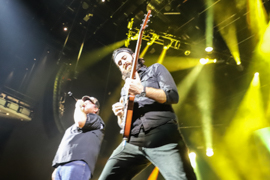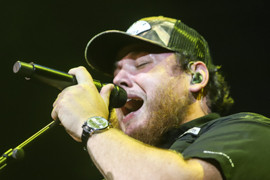 C2C Berlin 2020 – Day 1 Main Stage – The Gallery
There are 678 pictures of the main stage, first day. You find them in the C2C Berlin Gallery Group of the concert galleries:
Flyctory.com about Country 2 Country
Here are more postings related to the Country 2 Country festivals in the UK, Netherlands, Ireland and Germany:
Postings about Concerts
All postings about  concerts I visited: