The region of Stuttgart is one of the key car manufacturing areas of Germany. Thus, it has been not too surprising that I visited some places related to these vehicles, when I visited the city in January 2022. The first car museum on my list has in fact been the Porsche Museum. Here is the experience of my visit.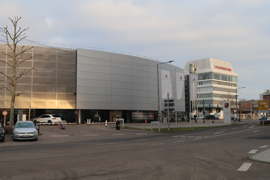 Porsche Museum – Location & Admission
The Porsche Museum is located right at the Porsche Factory Grounds in the Stuttgart borough of Zuffenhausen. As a tourist, the most convenient way to get to the museum is the S-Bahn commuter train, which is stopping right next of the museum. The station is called Neuwirtshaus (Porscheplatz), which is served by the S6 and S60 line. The museum also has a parking garage if you bring your Porsche to its home grounds. The area is rather a commercial area, so that there are not too many other places relevant for tourists around.
The museum is closed on Monday. On all other days, you can visit the museum between 9:00 and 18:00 hrs. I would at least plan for a two hour visit. If you are a car buff, better add an hour in your planning for a relaxed visit. Adult admission is 10 Euro. There are a couple of discounts, e.g. if you have a day ticket for local transport or (surprisingly) if you have visited the Mercedes-Benz Museum before.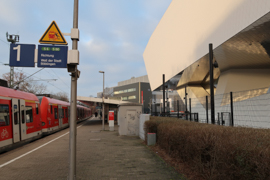 Porsche Museum – The Visit
For my visit, I did not opt for the audio / multimedia guide. It is for free and really seems to add value – I just have seen too many bad one in other museums. There is information about all cars and items in display in German and English, most interactive parts of your visit are bilingual as well. Your visit is majorly chronological and start with the very first Porsche models. In addition, there are special displays about Porsche ideas. The first one you visit, for example, is about Lightness, later you run into other (out of nine) attributes like Strength, Passionate or Consistency, which represent the brand.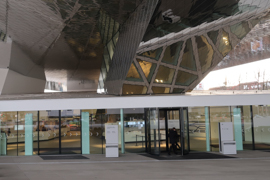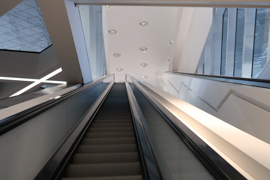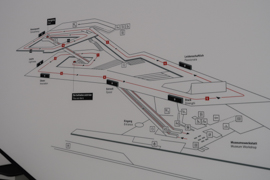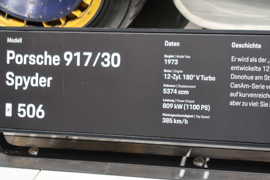 The first section of your visit is about Porsche before 1949. Interesting to see that Porsche at its very beginning developed electric cars (diesel-electric, of course). There are some really interesting models and I spend quite a lot of time in this first section. One of my favorites has been a virtual reality station, which allowed you to understand how cars have been built during that era. The section also topics Porsche's role especially in WW2, where the company also was part of the German tank development, for example.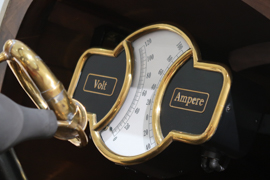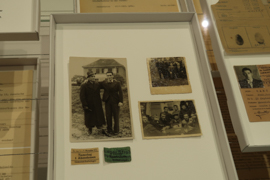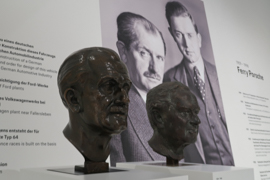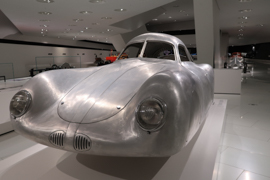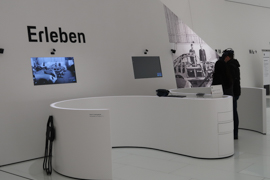 Porsche Over The Decades
Starting with the 1950's, the sections of the major parts of the museum is structured in decades. However, very often cars are also arranged by certain topics. For example, there is a large section of Porsche racing cars. I especially loved exotic Porsche cars like tractors or Rallye cars. People who are into technology might be impressed by the 1,100 hp engine in display.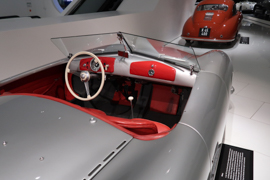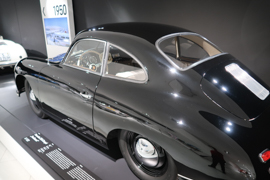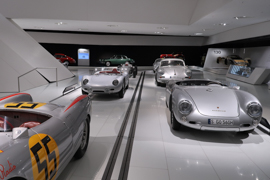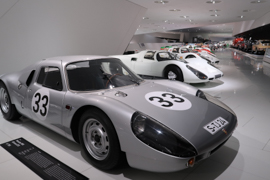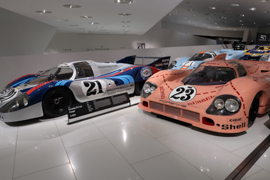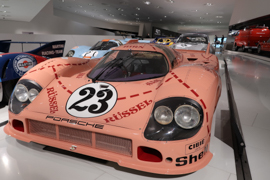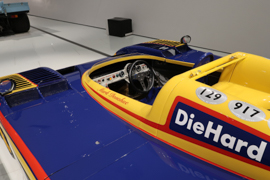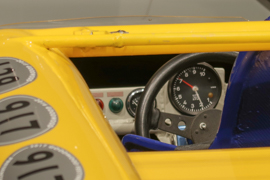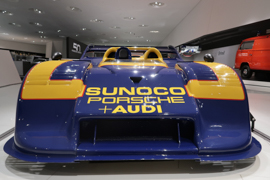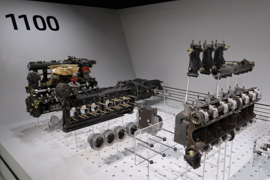 Of course, Porsche's motor sports history is a big topic. Not too surprisingly, there are also Porsche Formula One cars. Numerous other racing series are represented as well. A display of several cups and medals won by Porsche is one of the most impressive exhibits of the visit. If you like  but also numerous other. A really model of Sally Carrera of the Pixar Cars movie, which represents a Porsche 911 Carrera. I also loved to see the Porsche police car, which has been given to Baden-Württemberg state by the company for motorway services.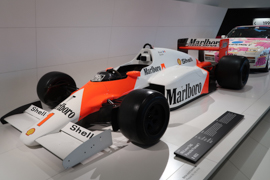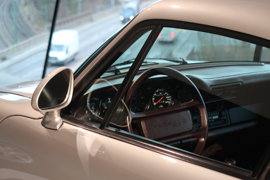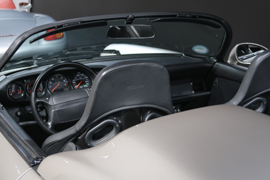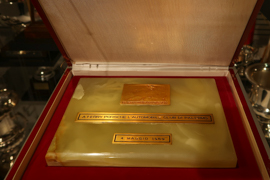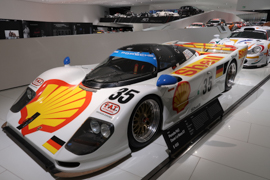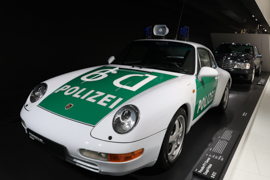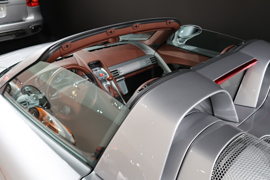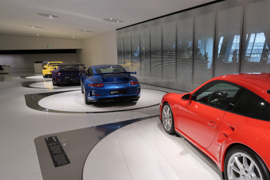 An Interactive Finish
The last part of your visit is very interactive. For example, you can compare the sound of different Porsche engines at ignition or create a music soundtrack out of different car sounds (inkl. blinker sounds and similar stuff). There is also a racing simulator, where you can explore the Porsche power on a racetrack without risking to have a bad time with your insurance company. I also loved that you are allowed to sit in a Porsche convertible and take photos at the very end of your visit – you easily pay 15 to 20 Euro for that one only if you visit other places like the Enzo Ferrari House Museum Modena.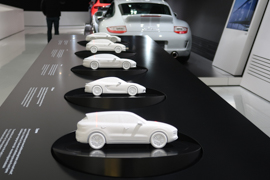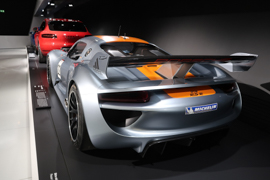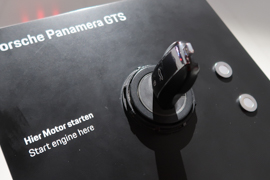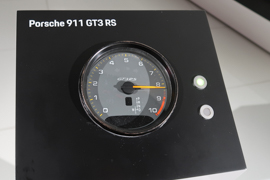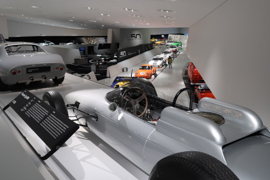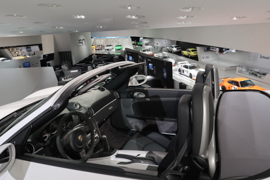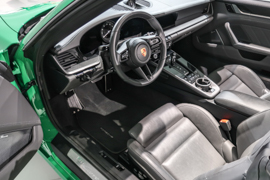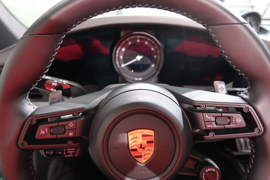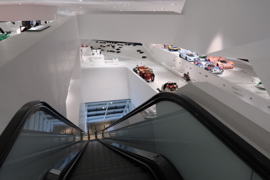 50 Years of Porsche Design Exhibition
In addition to the permanent exhibition, there was also a temporary one illustrating 50 years of Porsche Design. Interesting to see that the company did not only to the rather well-known apparel and watches, but also rather exotic stuff like pipes and toasters.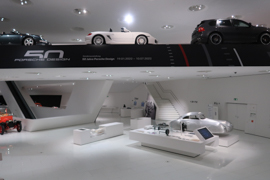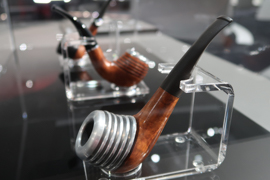 Porsche Museum – Services
There is a cafe bar and a self-service restaurant in the lobby of the museum. The cafe bar was closed due to Covid-19 restrictions and a rather low visiting level. If you want to grab some souvenirs, there is of course a souvenir store in the same area as well.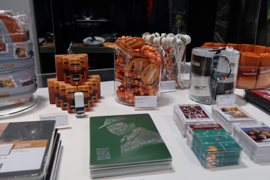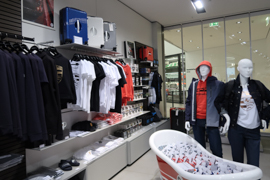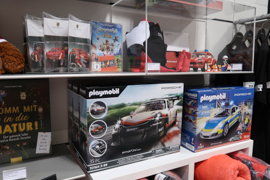 Right across the road, located in a Porsche dealer and maintenance shop, there is also the opportunity to purchase Porsche Collection items in a dedicated shop. Porsche is also driving a car rental for Porsche cars, which I felt to be comparably fair-priced (at least keeping the ridiculous prices for driving a Ferrari in Maranello in mind).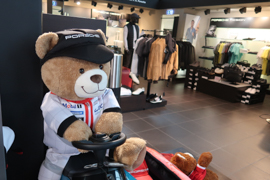 Porsche Museum – My View
The Porsche Museum has been a great visit. The value for money is amazing (I finally paid 6 Euro as I had a day ticket for local transport), the staff was super-friendly and always willing to help. I also liked the presentation including some exotic models of the Porsche brand history. If you like cars in any way, this is a great place to visit in South-West Germany, for sure.
German Technical Museums
Here are all Technical Museum postings about places related to Germany:
Hard Rock & Metal Album Reviews on Flyctory.com
Here are all Media Reviews of the Hard Rock and Metal genres: