Madame Tussauds is a global franchise – not too surprisingly, they also have an outlet in the German capital, Berlin. As I bought a Merlin Annual Pass for Germany anyway, the wax museum was on one of the top positions of my list when I visited the city in summer 2021. Here are my thoughts.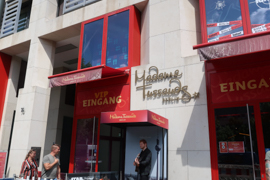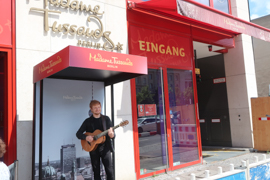 Madame Tussauds Berlin – Location and Admission
The location of Madame Tussauds is absolutely excellent. The wax museum is right at the famous Unter den Linden boulevard and just a few steps away from Brandenburg Gate. Other key attractions of Berlin as well as the governmental district are in reasonable walking distance. There is also an S-Bahn (commuter train) and underground station right in front of this Merlin Entertainments place. Due to the traffic situation, I would not absolutely recommend to try to reach Madame Tussauds by car.
During my visit in July 2021, the opening times have been rather limited. At the time of writing, Madame Tussauds is opening daily, 10:00 to 19:00 hrs. The regular admission is 24 Euro. However, there are combination tickets with the other Merlin attractions, the SeaLife Berlin, Berlin Dungeon and the very interesting Little BIG City Berlin, which significantly decrease the price per attraction. I visited the place using the Merlin Abenteuer-Pass, an annual tickets for all German attraction of the entertainment franchise in Germany.
Madame Tussauds Berlin – The Visit
Before you head into the main exhibition by elevator, there are a few wax statues right behind the entrance. In general, the exhibits are documented in German and English. However, the very detailed signs as you can see them on the fourth picture are not spread over the whole exhibition. Sometimes, the name of a celebrity is just printed on the floor – or he/she is having a badge around her neck with her name and very basic information.
This feels especially thin to me when it comes to figures of people who are majorly loved in Germany, Switzerland and Austria. Berlin is an international place – I like that Madame Tussauds Berlin shows so many Germans, but we should introduce them to foreigners as well.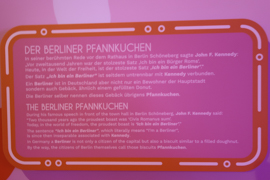 Starting With Berlin Celebrities
The first section of figures are all related to the history of the German capital. The Hauptmann von Köpenick is a famous story about Berlin, but you also meet John F. Kennedy, former GDR leader Erich Honnecker or the German rock singer, Udo Lindenberg. The presence of David Hasselhoff made me smile. This section closes with chancellor (at the time of writing, at least) Angela Merkel and the 2006 Soccer World Cup heroes Jürgen Klinsmann and Franz Beckenbauer.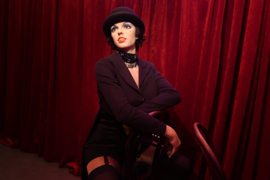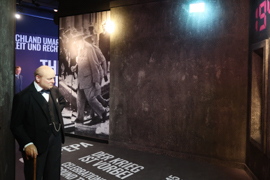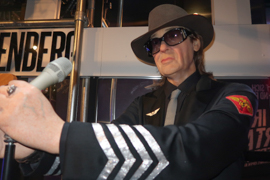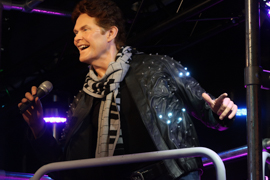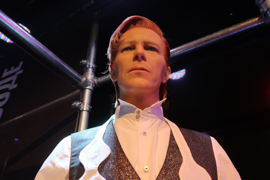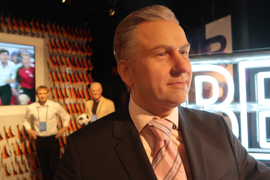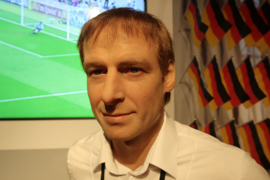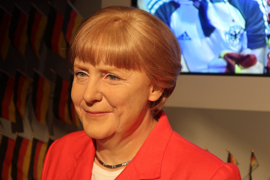 Great Thinkers, Great Sportsman and More Celebrities
You head upstairs to visit the next part of the museum. For example, you meet Ludwig van Beethoven and Albert Einstein in a section of great German thinkers and scientists. In one of the next sections, you pass along some soccer starts (where kids may also have some interactive games). Thereafter, busts of Barrack Obama or Helmut Kohl illustrate how the figures are in fact created – a classic in any Madame Tussauds outlet.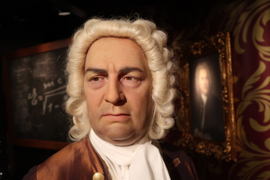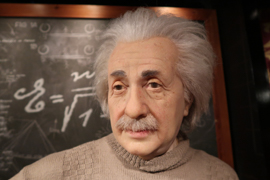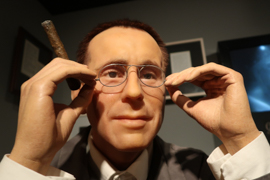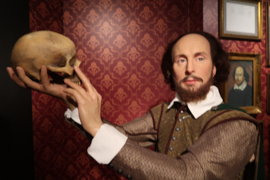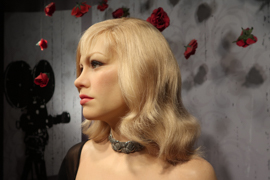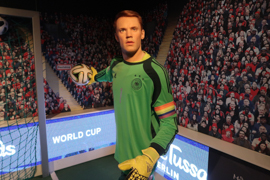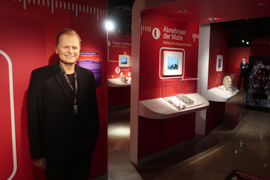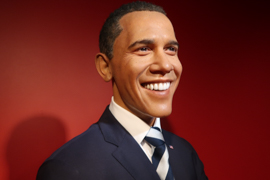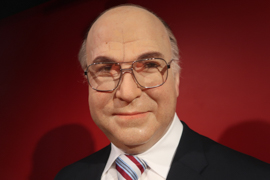 One of the most popular TV shows in Germany is the crime movie Tatort. If you are a riddler, you may try to solve a case and meet some of the character of the TV series. This introduces a section of German TV hosts and famous actors. Now, the museum also turns to become more international. Miley Cyrus, Michael Jackson and Taylor Swift are among the wax statues. However, the same areas feature famous German artists like Mark Forster or Wincent Weiss. To me, that was quite cool, as it is also a nice contrast to the celebrities you feel to run into in every Madame Tussauds place.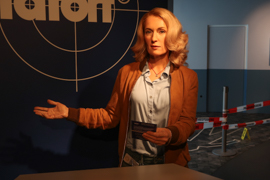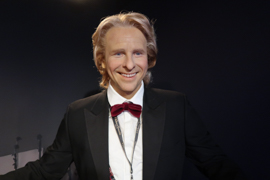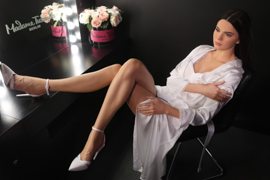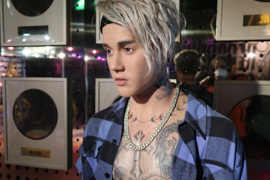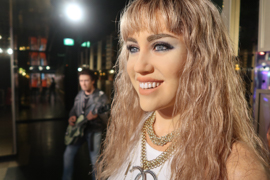 ABBA is reunited in Berlin
To me, without a doubt, the highlight of the wax figures are the four characters of ABBA. So cool to have the four Swedes in a nice setting. I just loved to be with Anni-Frid, Agnetha, Björn and Benny.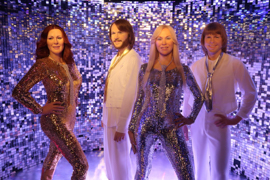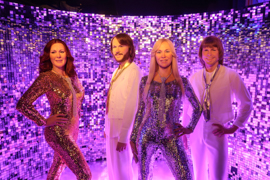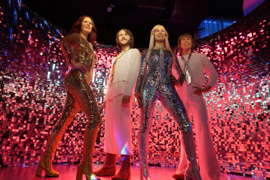 … and then, there is Star Wars…
I have been to so many Madame Tussauds places.  I just have to say that I more and more think that I am especially tired of the almost obligatory Star Wars exhibition at the end of your visit. R2D2 is one of my favorite characters, meeting Darth Vader is cool – but finally, they just don't fit to the detailed copies of human bodies and characters. They are much more plastic figures than these wax characters.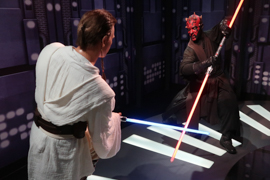 Madame Tussauds Berlin – Services
The staff was quite friendly. Madame Tussauds was rather empty at my visit. Even though the people were overall quite disciplined, mandatory wearing of masks during your visit partially did not work out too well. At the end of your visit, you of course visit a souvenir store – feels like the ones you have in any Madame Tussauds location.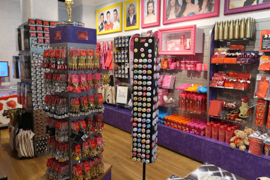 Madame Tussauds Berlin – My View
I am very mixed about Madame Tussauds Berlin. There were not too many people in the place, which definitely speeds up the visit. Nonetheless, the whole time at Madame Tussauds took me about 35 to 40 minutes – which I feel is just too short and not a good value for money. On top of that, the documentation of too many wax figures is poor. However, there are a lot of local celebrities so that you meet a lot of figures you don't have in other places. Overall, I assign a rather average rating.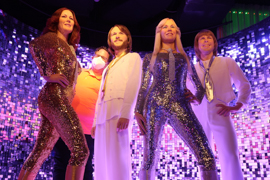 Merlin Entertainments
Here are all my postings about places driven by Merlin Entertainment Group:
Travel in Berlin