Before Germany went to a lock-down of touristic travel in November 2020, I had a short trip to Munich. For my overnight, I went for the NH Collection Munich Bavaria, which is having an excellent location if you are traveling by rail. The hotel was formerly named NH Hotel Deutscher Kaiser, but has been closed and renovated by NH Hotels – now it is meeting the more posh NH Collection Style requirements.
The hotel has been selected as my Best Rail Travel Hotel during 2020.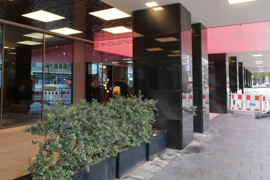 NH Collection Munich Bavaria – Location
NH Collection Munich Bavaria (or NH Collection München Bavaria, which would be the German name) is located right Munich Main Station (München Hauptbahnhof). If you take the Northern exit (at the higher platform numbers), you just have to cross the street and you are made it. Thus, the traffic connections are close to perfect – there is even a stairway down to the Underground and commuter (S-Bahn) trains more or less in front of the hotel. Compared to cities like Frankfurt, this area of Munich main station feels much more safe.
The underground part of Munich Main Station as well as the travel hub itself offer a lot of services, which are helpful to the traveler. There are some smaller supermarkets in short walking distance as well. You will also find a nice variety of restaurants around the hotel. Parking is a bit tricky, though (especially there seem to be roadworks in that area since years) – there is a public parking garage not too far away, which is currently operating on a 15 EUR / day parking fee.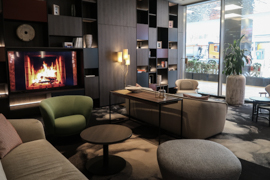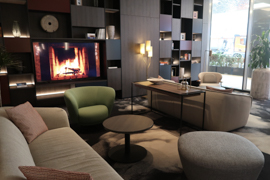 NH Collection Munich Bavaria – Rooms
I booked a Standard King Room, which was part of a special sale (one day cancellation period). Including my NH Rewards membership discount, the one night stay was 91.20 EUR, including breakfast. I obviously got an upgrade to a lovely room at the end of the aisle, which also gave me an amazing view over Munich – you could even see the Alps Mountains in the very far.
The room was really beautiful – I love the NH Collection style, which is really functional as well as beautiful. The cushion of the work desk seat had some strange marks, but felt to be clean (I wonder what one of the previous guests did to it). The interior was a bit weird, though – there were five free power sockets underneath the large window front (plus USB plugs) – but somebody moved the desk to another location, which did not have any free plugs at all – I happened to find out while checking out on the next day, did not expect that. There were power plugs at both sides of the bed, including USB ports, which I feel to be very convenient. Due to Covid-19, the mini bar was empty. The hotel did not provide free water.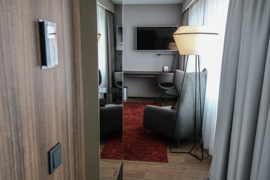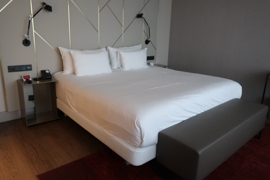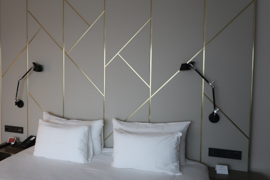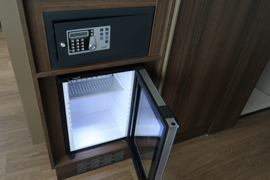 The bathroom with a combined bathtub and shower was really nice as well – like the room itself, the area was really spacious and felt absolutely comfy.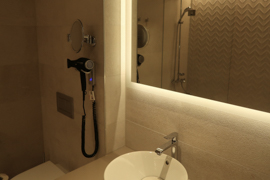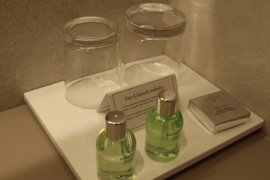 Even though there were some constructions around, I really loved the beautiful view from the hotel room.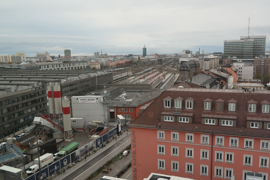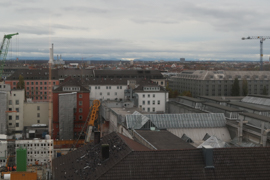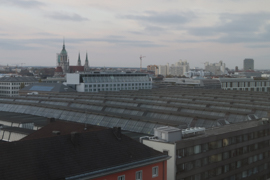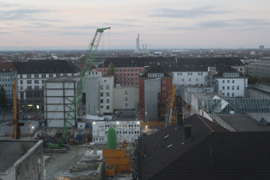 NH Collection Munich Bavaria – Breakfast
The breakfast performance of the hotel was just outstanding and one of the best I had during Covid-19 conditions. Warm dishes were made to order, the buffet offered a great variety of healthy, sweet and savory options. Apart from mandatory face covering (like in all indoor buildings), you had to wear gloves when enjoying yourself at the buffet. The staff was very nice as well, so that I had a really great start of the day.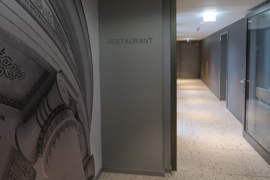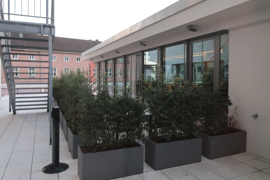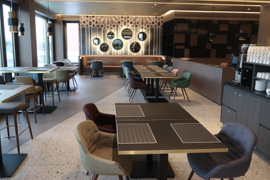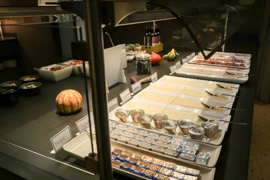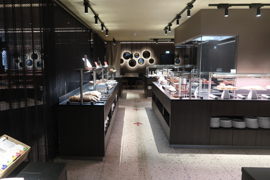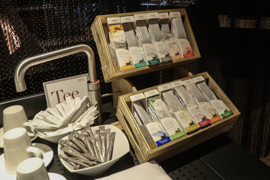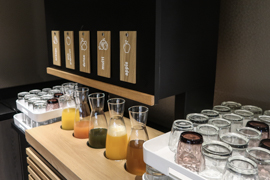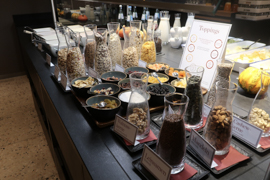 NH Collection Munich Bavaria – Services
I just had a quick look into the gym in order to avoid that they have to clean it after me taking some pictures. The gym is really modern and looks absolutely sufficient for a hotel of that size.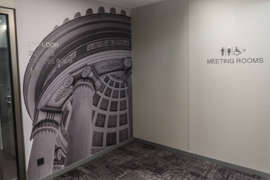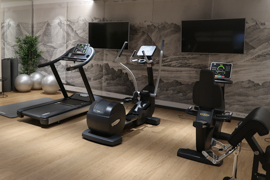 The staff of the hotel was lovely. The reception was very friendly and helpful at check-in, check-out and during the stay. I already mentioned the good staff performance at breakfast as well. The in-room WiFi was absolutely smooth and had a good performance.
NH Collection Munich Bavaria – My View
After having had a great stay at the NH Collection Eindhoven Centre in 2020 already, I was really curious about having another stay at this brand of NH Hotels. NH Collection Munich Bavaria gave me another great stay – service, room, infrastructure, location, breakfast..: I just cannot find a really bad thing. The work desk chair looked a bit odd, but I felt that this was not caused by the hotel itself. If you need a hotel for your rail trip from Munich Main Station and want to have a business stay with a posh touch of improved comfort, I highly recommend NH Collection Munich Bavaria.
Flyctory.com in Munich
Here are all other Flyctory.com postings related to Greater Munich:
Hotels with Top Pick! Ratings
Here are all hotels and other accommodations, which received the Top Pick! rating on Flyctory.com: