Duisburg in the Ruhrgebiet might not be on the top of your list when you plan a trip though Germany. However, it features a couple of interesting sights. The key ones are around ships – the city features a huge inland harbor, which you can explore on several cruises. There is also the German Inland Shipping Museum due to that reason. And there is a very special place as well: Zoo Zajac. It is the world largest pet store. I felt that this place is not only a truly Flyctory Obscura one – but also worth a Pictured Story. Enjoy!
Zoo Zajac – Location and Opening Times
Zoo Zajac are located at their current grounds in Duisburg Neumühl in 2004. The former industrial building is close to the Kreuz Oberhausen-West (motorway junction of A3 and A42 autobahn motorways). If you travel in by car, you exit A42 at the Dusiburg-Neumühl exit. The bus stop Konrad-Adenauer-Ring (bus line 910) is the closest to the franchise.
Zoo Zajac is open from 10:00 to 20:00 Monday to Friday and 9:00 to 20:00 Saturday. Even though the store has also become some sort of touristic attraction, it is an ordinary store. Due to the high number of non-paying visitors, Zoo Zajac is having a voluntary donation box at the entrance.
On Norbert Zajac and the Company
In fact the Zoo Zajac Gmbh, who is driving the business, is having three owners, the brothers Norbert, Wolfgang and Manfred Zajac. They already bred small animals like rodents in teenage years and had quite some talent and entrepreneurship. For example, Norbert Zajac had the idea to remove the nesting boxes for budgies in a way that the Zajac's were the only breeders who offered young birds in the Christmas season. However, a major part of their business were fish and maritime life. Norbert Zajac became the head of the company and was also a rather popular person on TV and social media. Their Youtube channel has almost 300k subscribers, for example. In December 2022, Norbert Zajac surprisingly died in Duisburg.
The company is run by some 200 employees. Among them, there are four vets, two biologists and four dog trainers.
Zoo Zajac – The Store
The Zoo Zajac pet shop empire is outstanding. Even though they also do a significant part of their revenue by mail order, they still have an area of 13.000 square meters. You find several cages and habitats for all kinds of animals as well as accessories for your furry (and other beloved) friends. I will will show you a couple of them below. The sales catalog of the company is printed 200,000 times each year. Maybe the few pictures already tell you how wide the range of different pet-related items in the store is. Even though one of their key sales at the beginning has been water life and plants of all kinds, you nowadays get almost anything you need, even for rather exotic housemates, there. The company even runs a "washing machine" for dogs.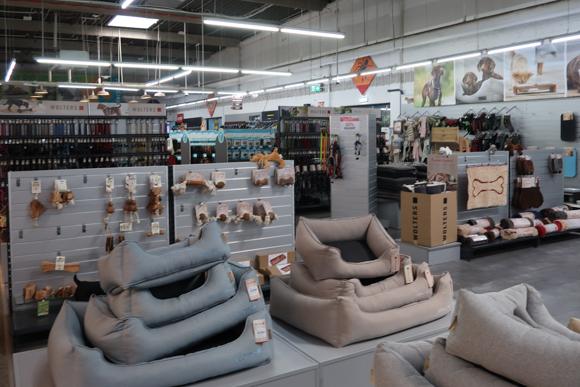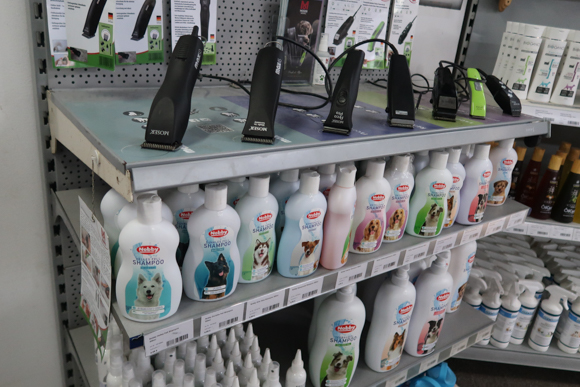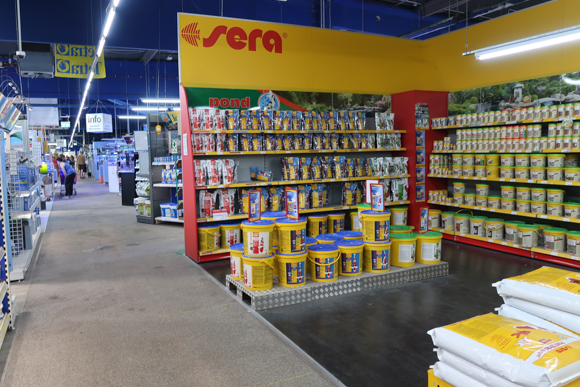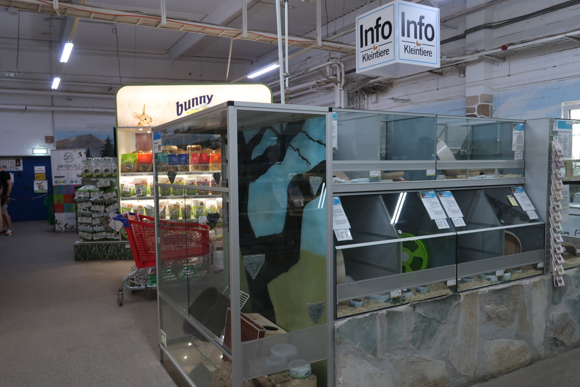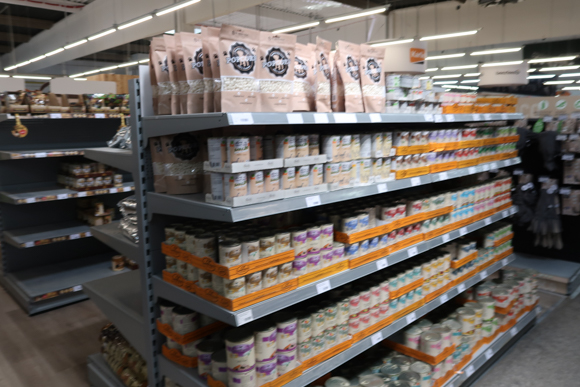 An amazing range of animals
I feel it is even more illustrative how huge the store is, when you look at the animals they got on sale. Zoo Zajac is distributing an amazing range of animals you are allowed to buy in Germany. A lot of the animals they got, however, require certain certificates or training, before you can purchase them. There are also some animals like the sloth Fridolin, which is in theory for sale, but realistically enjoying his life in the store. However, from chicken to rodents, from a wide variety of fish to some minor monkey, reptiles or amphibians, Zoo Zajas has quite a lot in stock. Thus, they sometimes also sell animals to zoos.
One thing especially criticized by animal right activist is that Zoo Zajac is also selling dogs. They are the only pet store n Germany who fulfill the complex demand to be allowed to do so. Of course, having animals in store for sale is questionable. One reason why I felt it s right to do this posting is also that we bought a hamster from Zoo Zajac – and I can clearly state that the process of getting the relatively "easy" furry friend was really intense, they asked a lot of questions about the cage we have etc. I felt that the people at the store take a much higher responsibility compared to other places my wife and I had purchased living animals in the past. Only very few parts of the store allow you to directly interact with the animals, like a walk-in aviary.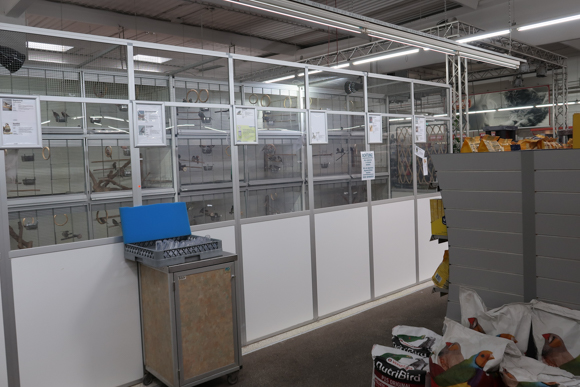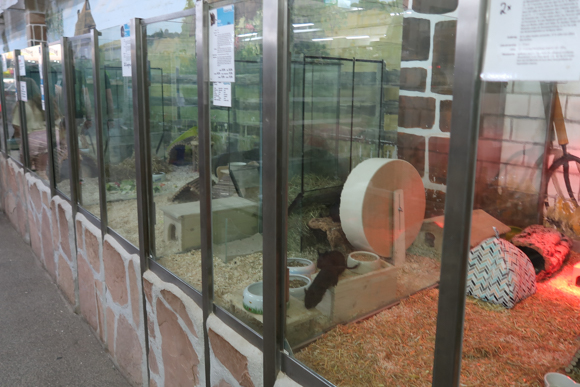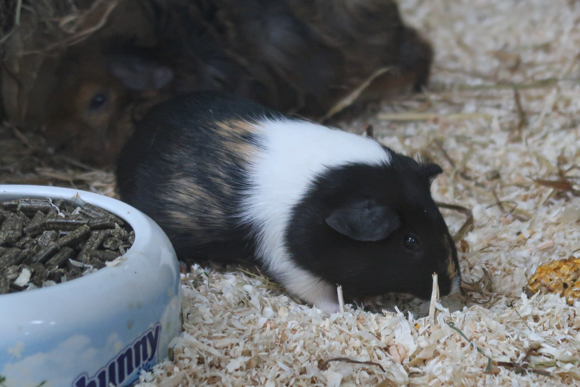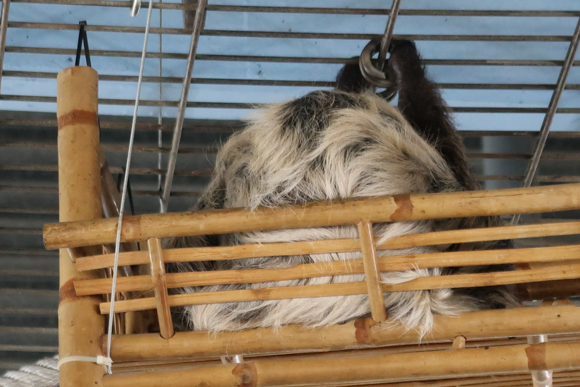 Outdoor Area
There is also a semi-covered outdoor area They even used to have merkats there, but during my last visit, there were animals like chicken and certain types of fish in these habitats. You might also run into a peacock.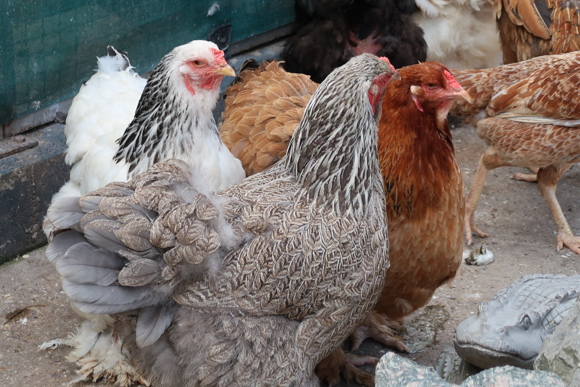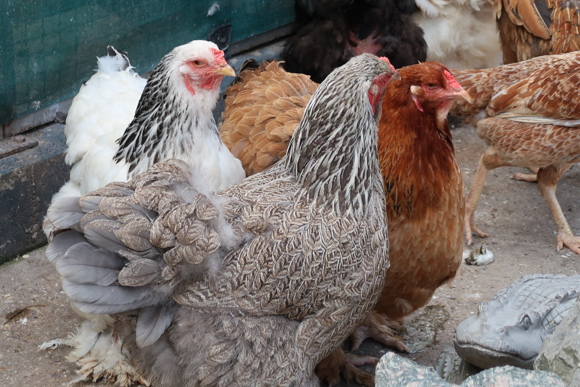 Pictured Stories (Germany)
Here are all my Pictured Stories related to Germany:
Ruhrgebiet Travel Postings
Here are all my travel postings related to the Ruhrgebiet Region in Germany: