Fancy a round of golf in the Lake Constance area? The reason why I chose the Golfhotel Bodensee ("Golf Hotel Lake Constance") was rather the good location to many of the sites I have been planning to visit than my non-existing putting skills. I was also looking for a stay on the Bavarian side of the region (in contrast to Baden-Wuerttemberg state), as they earlier fixed their rules for hotel stays on the prolonged Whitsun weekend on late May / early June 2020.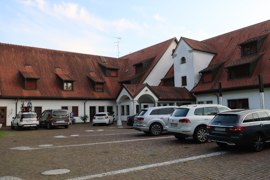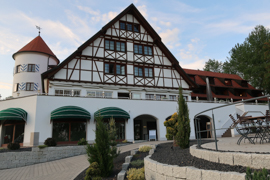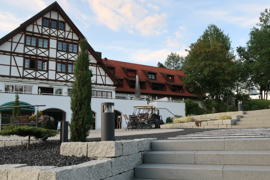 Golfhotel Bodensee Weißensberg – Location
The town of Weißensberg, where the hotel is located is right North of Lindau, which is one of the main cities around Lake Constance. The traffic connection of the hotel is good (at least if you arrive by car), there is an A96 motorway just one or two kilometers away from from the entrance to the premises.
As being a golf hotel located in the middle of all the greens and fairways, the location is a bit remote by the nature of the place. Weißensberg offers some shopping facilities, Lindau Island is some 10 kms away.
Golfhotel Bodensee Weißensberg – Rooms
I booked a two night stay in a single room for 178 Euros, including breakfast (flexible rate). It felt like the hotel gave me a room upgrade – the room was just really beautiful at first sight. I loved the view on the golf course, there was a lot of space and it featured all comfort you need, when you want to relax after a touristic day or a golf match. The availability of power plugs around the work desk was quite limited, though.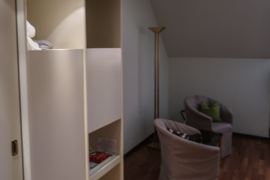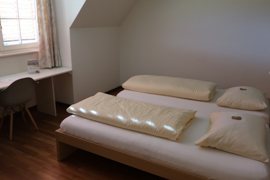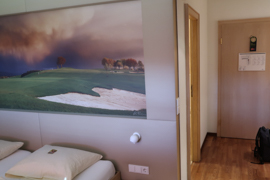 The bathroom was a lovely beauty as well, providing a large bathtub with shower and all amenities you need. It however felt to me that the rooms have not been re-checked technically after the longer period of closing – my visit was on the first weekend at which Bavaria in fact allowed to have hotel stays again after the Corona situation.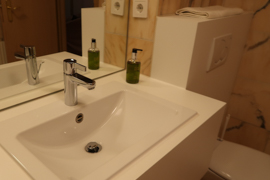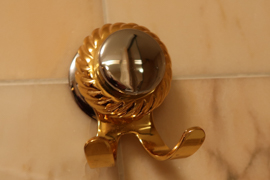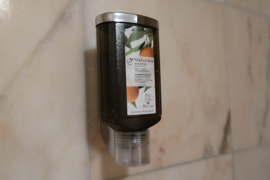 Golfhotel Bodensee Weißensberg – Breakfast / Food
During my weekend trip in May/June 2020, Golfhotel Bodensee was the only place which tried to offer breakfast buffet. The selection of items was surprisingly nice, there was salmon, a nice selecton of cold cuts, fruit and cereals and some nice bread selection. You could help yourself with coffee and juices from the machine / spenders. You could also help yourself with eggs and sausage.
Too many issues at breakfast
The buffet was definitely nice (maybe not too overwhelming regarding the rating) regarding the selection – but the organization was a complete mess. In order to stay hygienic, you had to use one-time gloves and plastic cutlery the first day, which I feel is quite a good idea. The plastic cutlery was more or less gone on the second day. I did not have any cutlery on my table of day 1 – while I arrived at the breakfast room on Sunday at 7:20 hrs (7:00 opening time) and it was closed.
The staff did not use gloves, the manager even sometimes maintained the buffet without wearing a mask. On top of that, the guests got their items without gloves, masks and took items with their hands – if the staff is just overchallenged with the new requirements, they of course cannot care about these things.Covid-19 is too serious to do learn by doing – you had two months time to think about how to do it! Thus, additional arguments like that the paper coasters in the bread coasters provided had stains and were thus obviously used the day before are just sidenotes.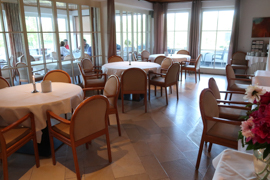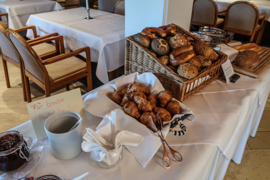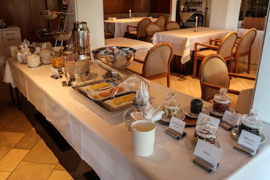 Right behind the restaurant, the hotel also offers a posh bar. I did not take pictures of the terrace as there were too many other guests around and it felt a bit too chilly to me in the mornings, but I am sure the place with a Southbound view to the golf course is lovely in midday or afternoon, when the restaurant is serving some snacks.
Golfhotel Bodensee Weißensberg – Golf Course
As said, I am not a golf person and my career in this sports majorly has been happening in video games. The hotel is sharing the building with the Golfclub Bodensee, the golf course looks beautiful to me, has a nice scenery and claims itself to be one of the five toughest ones in Germany.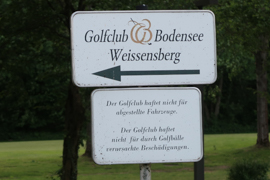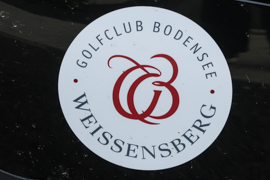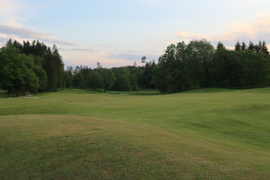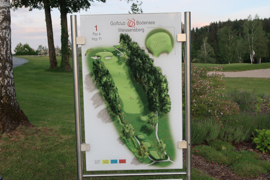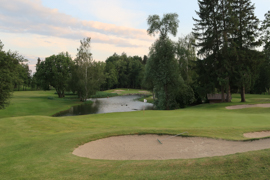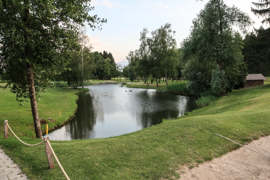 Golfhotel Bodensee Weißensberg – Service
The hotel WiFi was weak and had multiple break-downs, so that I partially went for mobile phone tethering. It is a countryside hotel, though, so it may be that the internet speed available is generally very low. I had multiple technical issues around the room, the staff was quick and was able to solve them all. Check-in and Check-out was absolutely fine, I sometimes felt that I am not taken fully seriously, though. The hotel manager was involved in a lot of processes, which finally meant that you had to ring for him here and then. House keeping was sufficient, which is likely a bit too low for a four star golf hotel place.
The hotel features a spa area, where you can have treatments (for fees) and a free sauna and steam bath. Due to Covid-19, this area was closed due to state regulations at that time. I cannot fully judge on what that finally means, but I did saw other hotel guests going down to the basement, where that area is located, in bathrobes. The hotel offers charging facilities for electric cars.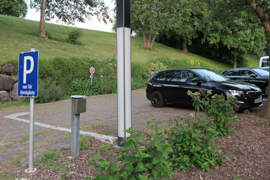 Golfhotel Bodensee Weißensberg – My View
I have to give in that it is a bit of unfair to review a hotel on the first weekend of reopening under new regulation after two months of Corona closure. Thus, if I would have explored minor fails, I might just have mentioned them in here and not really weigh them too much in the rating. Unfortunately, I have to say that I did not feel they want to provide a safe / as safe as possible environment. My guess is that especially in a place like this, you are highly dependent on very regular guests. The more, you have to show them that we are in a new era of hospitality. If the hotel staff forgets to wear masks, why shouldn't guests do so as well. The staff was definitely motivated to be good hosts in that lovely place, but it felt too much for them to additionally adopt to the new normal.
Golfhotel Bodensee is still a lovely stay, the building and the rooms are a beauty and the location is nice – but this impression just avoids the top review rankings.
Lake Constance (Bodensee)
Here are more postings related to Lake Constance (Bodensee) region:
German Hotels
Here are all Flyctory.com postings dealing with hotels located in Germany: