While I generally enjoy being in the United Arab Emirates due to climate and cultural diversity, I especially have a certain crush on Sharjah, the Emirate and city right North of Dubai. Even though Sharjah is likely not as posh as Dubai and not as appealing as Abu Dhabi, it does have that nice blend of Arabian tradition, modern world and being a melting pot of different people and cultures. Many of them meet at and around the Corniche, the water front. During one of my last stays in the city, I had some time at a part of that, the Al Majaz Park. I will take you there in my Pictured Story with major size pictures (and less text).
Al Majaz Park & Waterfront – Location & Transport
Al Majaz Park is located at the Southeast end of Khalid Lake, one of the bays on the Sharjah coast. The park is slightly South of Sharjah's historic city center, where you find some very rich museums like the Sharjah Museum of Islamic Civilization or the Al Hisn Fort. While I visited Al Majaz Park, I stayed at the DoubleTree by Hilton Sharjah Waterfront, which is in fact just across the Corniche Street. There is also the Al Majaz Amphitheatre in the same bay.
Most people will access the park by car, including Uber transport. I already told you in some posting that parking in Sharjah is a bit tricky for non-locals, as you typically need a lot of Dirham coins. There are also some bus connections around like the 3G bus. The park is officially opening at 10:00 and closing at midnight, with one hour longer operating times on the weekends.
Views of Al Majaz Park & Waterfront
I feel that the pictures are already speaking from themselves. The park is a very green area. Rather towards the road connections, there are some sports fields, where especially kids love to play a game of soccer or basketball. There are also playgrounds for the young ones. On the other hand, the waterfront itself features some nice (and rather affordable) restaurants. You can also just grab a snack and a drink at a streetfood vendor, stroll along the waterfront and watch the local enjoying the (climate-wise) most bearable time of the day. Behind the front of restaurants and store, there is a set of vending booths, which almost give some street market atmosphere.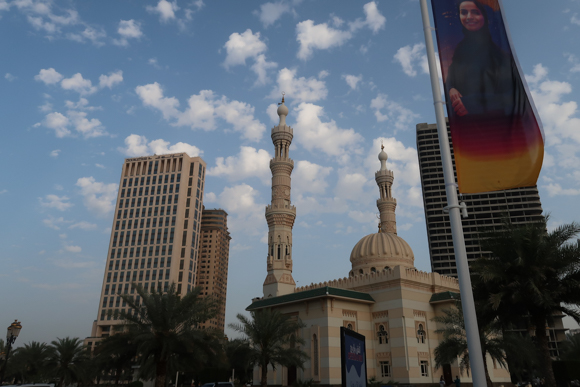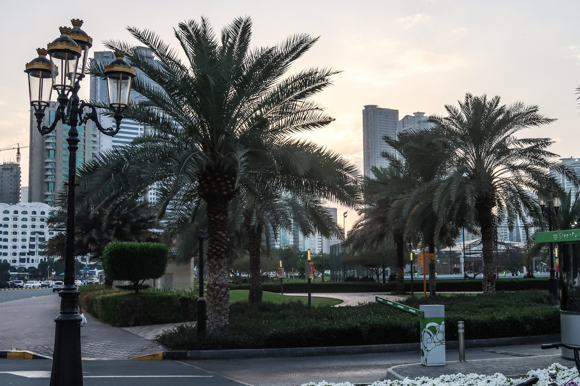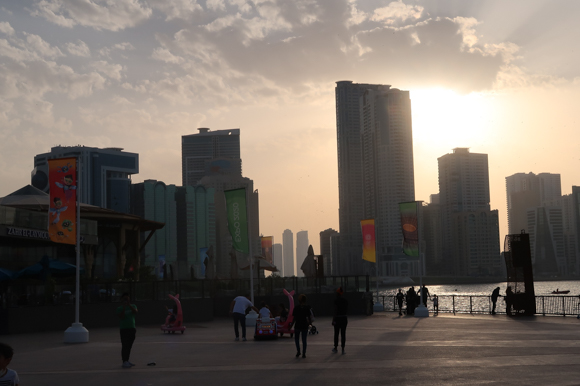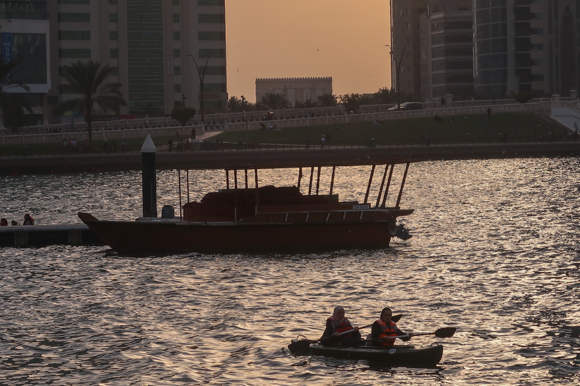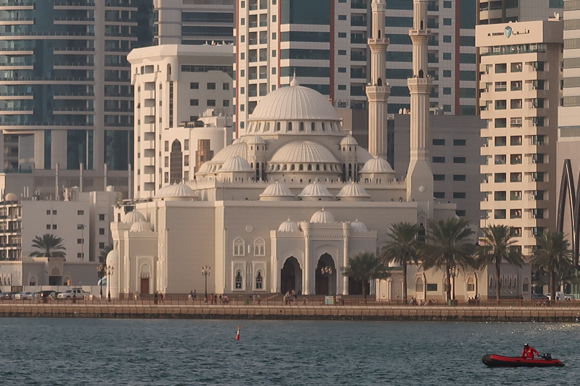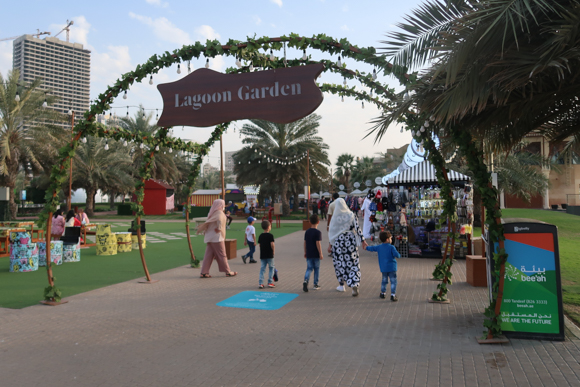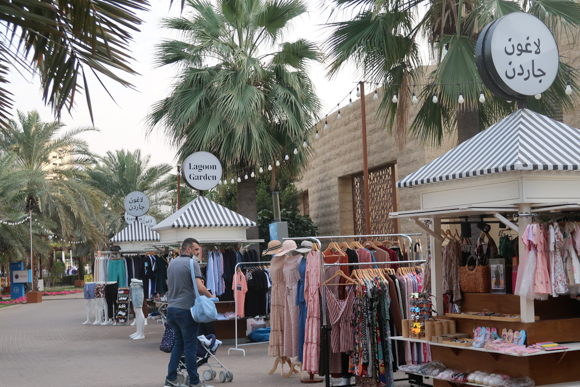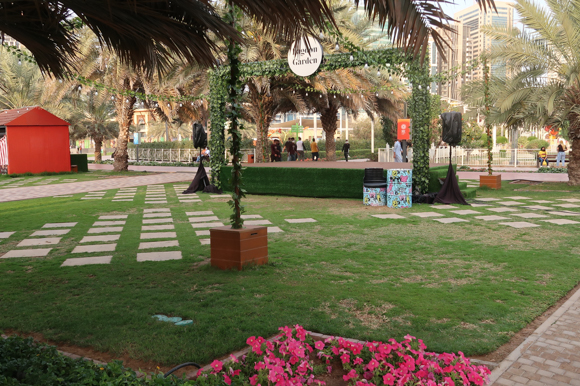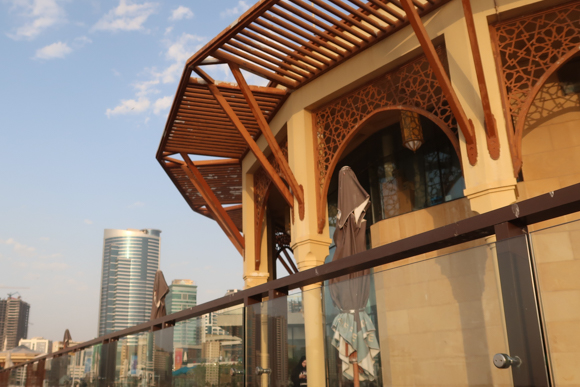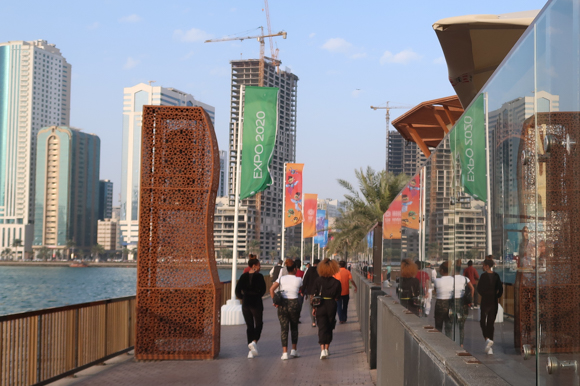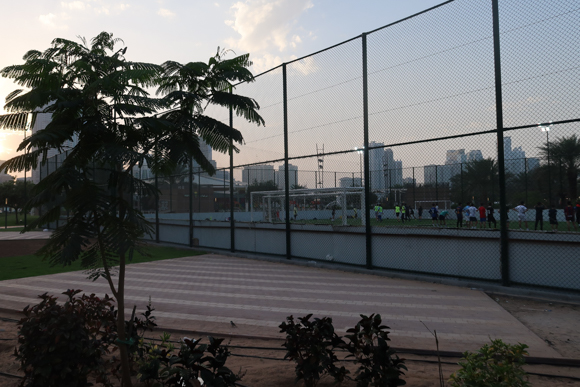 Flyctory.com Pictured Stories
The key contents of Flyctory.com Pictured Stories are the picture, not the text:
Flyctory.com about Sharjah
Here are all postings from or about Sharjah: