The Pictured Story postings give me a nice opportunity to share moments with you, which might not be worth a proper review or too much information, but are still just worth posting. One of these moments was a walk I had through Westerland, the main city of Sylt, in summer 2021. It was just an awesome day, awesome architecture and some good moments. Hope you enjoy that I take you on a walk through the city.
Westerland – Location
Westerland is the main city / capital of Sylt, the Northernmost island of Germany. Most parts of the the island are more Northern than the very Southern parts of Denmark. Not too surprisingly, Westerland is not only hosting Germany's Northernmost train station, but also Germany's Northernmost airport, Sylt / Westerland Airport (GWT). There is no direct road access. If you want to bring your car to Sylt, you either take a car ferry from Denmark or opt for the car train.
My Impressions of Westerland
I took these pictures during may Green Airlines / PAD Aviation experience with an Embraer Phaenom 300 business jet. I had a couple of hours until the return flight was departing, so that I walked from the airport to city center (where I had some food), enjoyed walking along the beach of Westerland, before I headed back to Sylt / Westerland Airport (GWT).
One thing I really loved about the stroll through the city is the beautiful Northern architecture with the thatched / reet-covered roofs. There were some really beautiful gardens. I also liked the metal model of the city I happened to run along.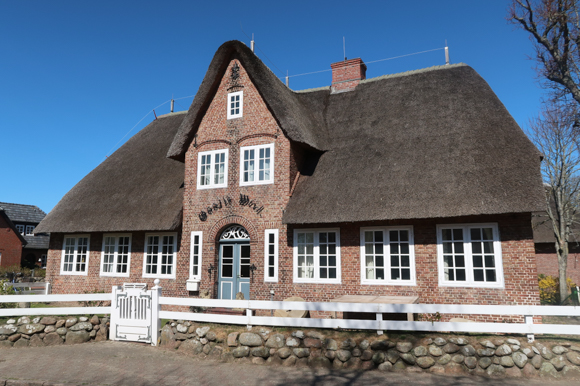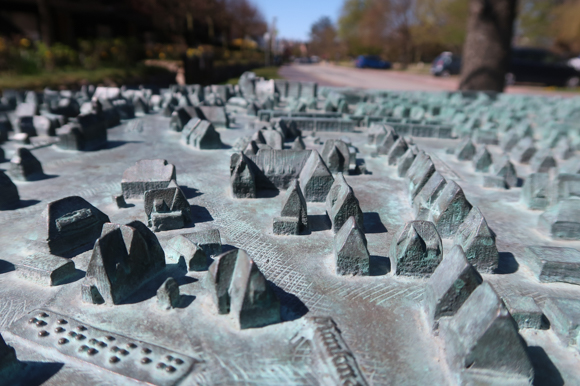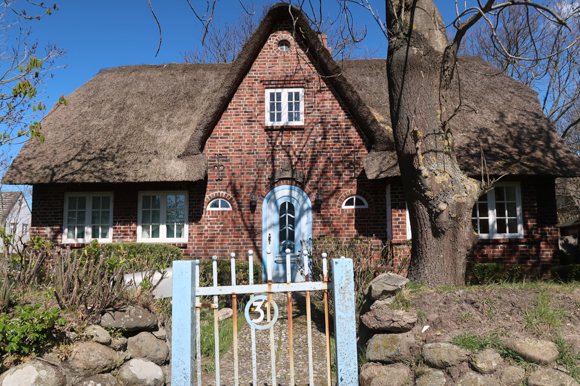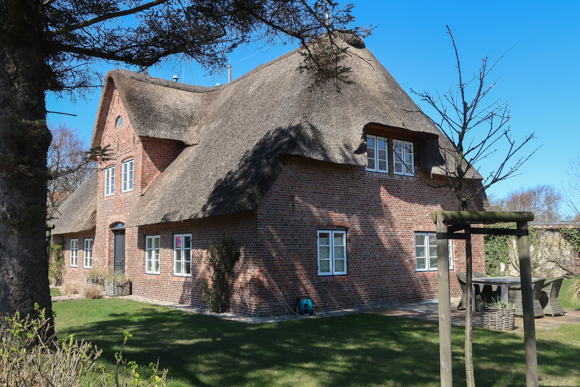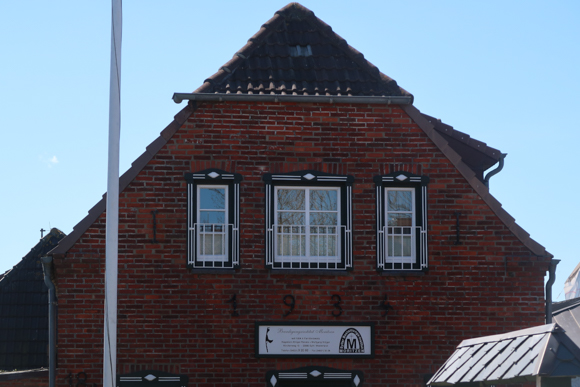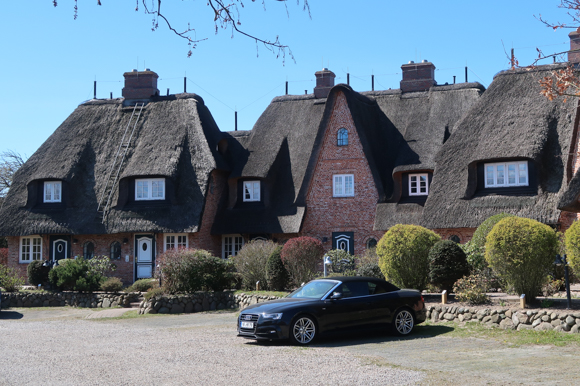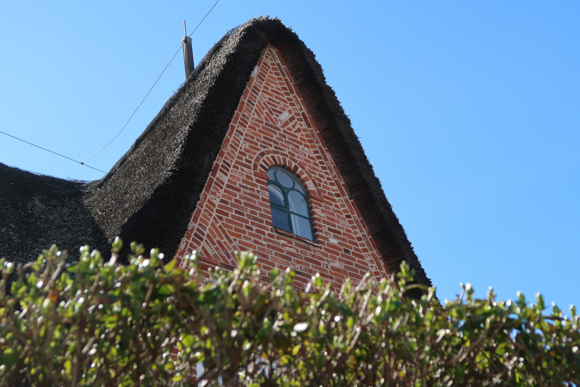 No advertisement – but passing by Susi's Sylt Kantine, a cantina-style restaurant felt like the gate to city center for me. This time, the place was closed – but in general, I love to have a bit there when I am on the island (especially for breakfast, as I did after my ALPEN-SYLT Nachtexpress night train ride). It is a place where the locals meet and where you feel a rather authentic Northern Frisia atmosphere. Furthermore, you are close to the car train facilities .- fascinating to watch them. From this must-visit in Sylt, I headed to Westerland train station (with the strange figures) and to the pedestrian zone, where I had lunch. As this visit was on a Sunday, stores were closed.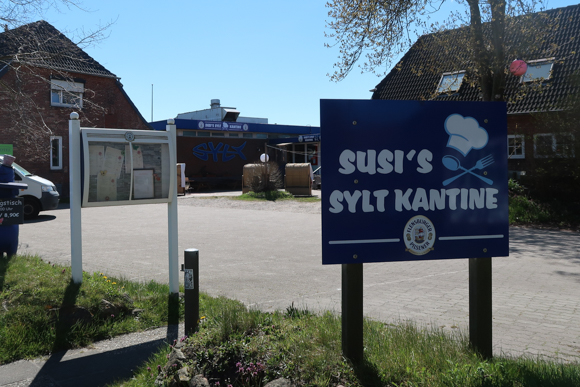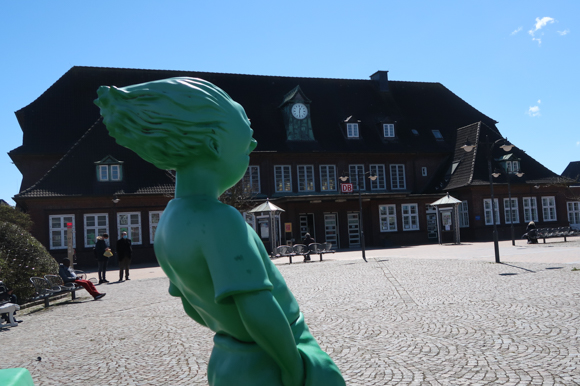 What Would Westerland Be Without Its Beach?
On the day I have been at Sylt, the island was not that crowded (it can be really, really loaded – only the rather high accommodation pricing prevents that it is even worse…). Thus, walking along the beach promenade was really enjoyable. I walked up to Brandenburgerstrand where I headed back right, towards the airport. Some more lovely houses before heading back and flying to Paderborn/Lippstadt Airport (PAD).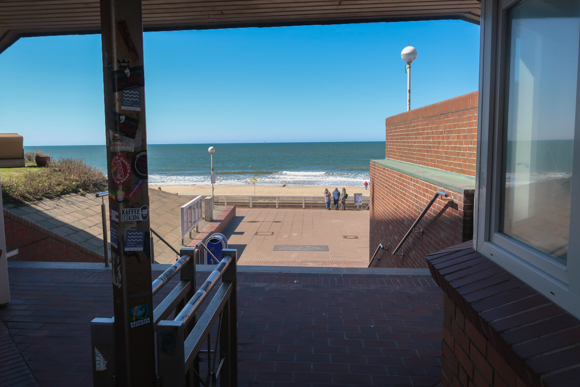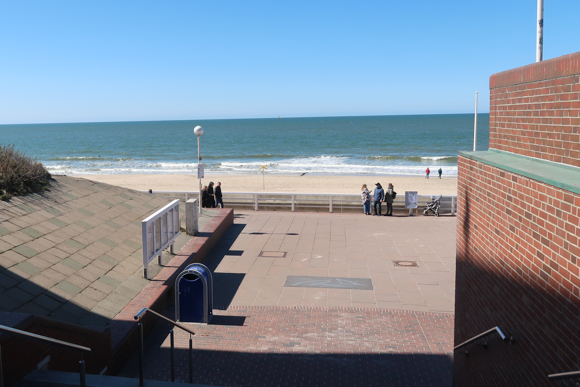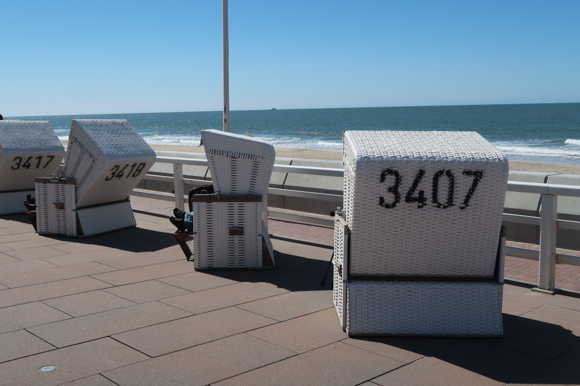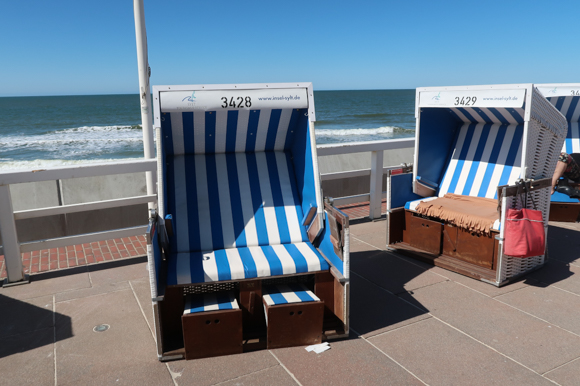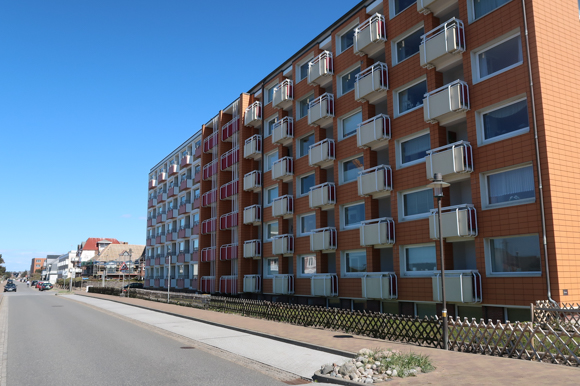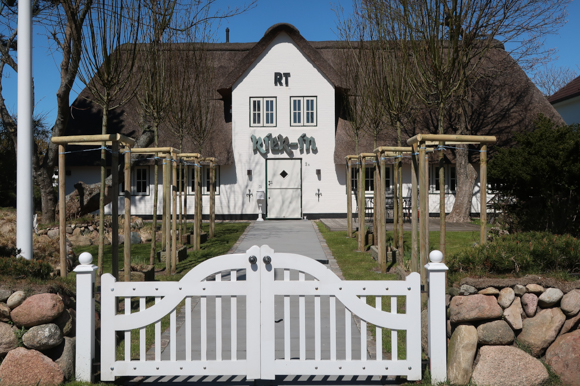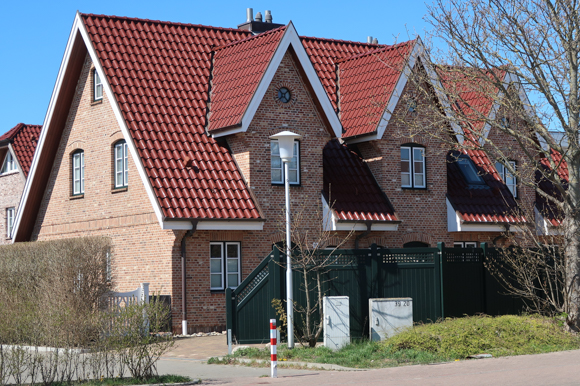 Sylt on Flyctory.com
Here are all Flyctory.com postings related to the German island of Sylt:
Flyctory.com Pictured Stories
The key contents of Flyctory.com Pictured Stories are the picture, not the text: