I was visiting Belfast in later June 2019 in order to watch some shows of my favorite musical, Rock of Ages. It was a two-night stay, Friday to Sunday. Due to its excellent location for my plans, I decided to go with Hilton and selected the Hampton by Hilton Belfast City. The hotel is quite new and has been opened just few years before my visit.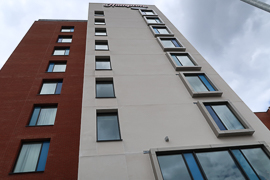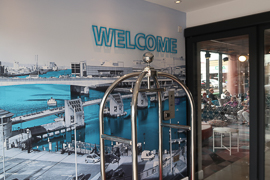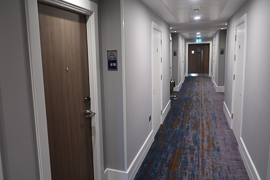 Hampton by Hilton Belfast – Location
The hotel is located at the edge of city center. It is in very short walking distance to the rail and bus station, which was very convenient for me, as I traveled to Belfast via Dublin Airport. The Grand Opera House, where the musical was held, is also just a bit more than a block away, so that both places just require an at most five minute walk.
The area is very vibrant. There are a lot of bars and restaurants. The central Belfast attractions are in walking distance. However, many nowadays Belfast key attractions like the Titanic Belfast are not located inside city center and require transportation.
Hampton by Hilton Belfast – Rooms
I booked a standard room in the hotel. Including my Hilton discounts, the rate was 235 GBP for two nights. As the hotel is quite new, the 6th floor room had a lovely design and was very welcoming. There was no fridge or similar, but tea making facilities. Practically all power plugs were also equipped with USB ports, which was very handy.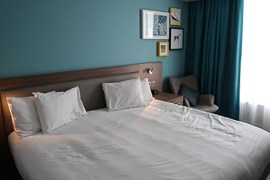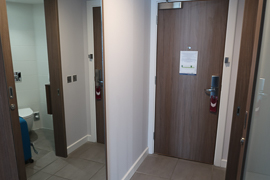 The bathroom was nice and clean as well. Amenities were given in major spenders. The only annoying thing about the bathroom was the low water pressure in the bathroom – something, which is hard to change from a hotel perspective, though.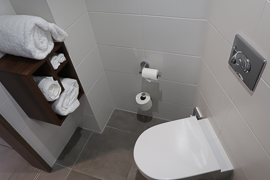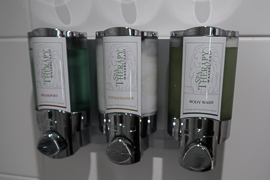 I also liked the view from the room with the hills in the background.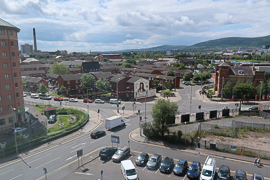 Hampton by Hilton Belfast – Breakfast / Food
The breakfast performance of the Hampton by Hilton Belfast was fine as well. The selection of items on the hot buffet side was a bit limited. I also did not like the taste of the waffle dough too much, but that is a matter of taste. The hotel offered a very nice selection of toppings for them. The breakfast room, which also is used as a restaurant area and bar during other times of the day, was very welcoming.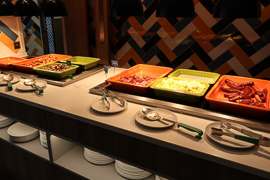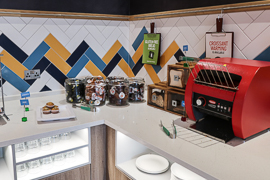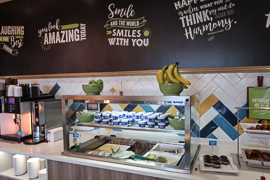 Hampton by Hilton Belfast – Service
I absolutely liked to stay in the hotel – one key factor was the amazing hotel staff. I felt a bit that they had quite long shifts, but they were always very friendly. I felt welcome from the very beginning, when I checked in. The internet connection was absolutely fine as well.
For spots enthusiasts, Hampton by Hilton also offers a nice gym.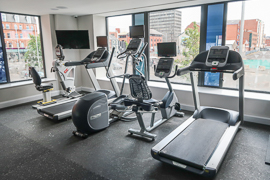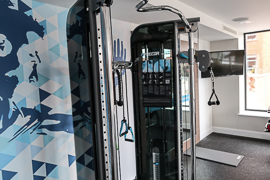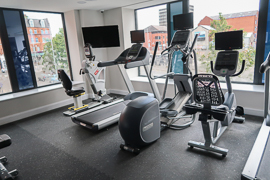 Hampton by Hilton Belfast – My View
If I would try to focus on something negative on Hampton by Hilton Belfast City Centre, it would likely be the price. Belfast is just a quite expansive spot for a city trip. Belfast is very nice, though – and the Hampton was definitely a place worth visiting! A lovely spot and an absolute Top Pick!
Hilton Hotels – More Reviews
Here are all my reviews of Hilton Hotels:
Other Top Picks
Here are all other reviews which I rated as excellent and assigned the Top Pick! Award: