I recently introduced you to the Senator John Heinz History Center in Pittsburgh. The museum is also hosting a very interesting sports museum, which is included in the admission. Here is my review of the Western Pennsylvania Sports Museum.
Western Pennsylvania Sports Museum – Location & Admission
The Heinz History Center is located in the Northern part of Downtown Pittsburgh. There are some major car parks next to the museum. You can easily walk from central Pittsburgh locations to the museum.
The admission is in line with the Heinz History Museum: you can visit the Western Pennsylvania Sports Museum from 10:00 to 17:00, Adult admission is 18 USD and includes the entry to the whole museum. The sports museum as such is about a one hour visti, depending on your preferences. The whole history center takes several hours.
Western Pennsylvania Sports Museum – The Visit
If you think about sports and Pittsburgh / Western Pennsylvania, you first think about the three Pittsburgh main professional teams, the Penguins, the Steelers and the Pirates. Luckily, the museum is having a much wider scope, in regards of other sports disciplines as well as other teams. Especially on the lower floor of the two floor museum, there are quite a lot of interesting teams and sports, from motor sports to golf and basketball, in display. The museum owns w lot of original items, which lead to a very interesting and entertaining museum.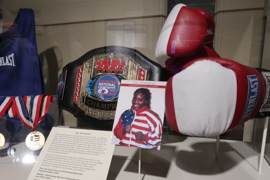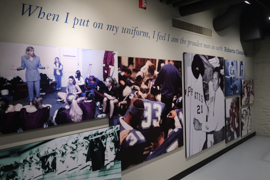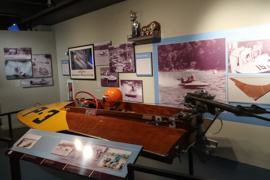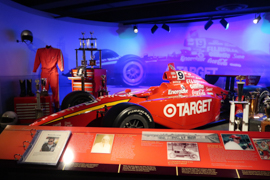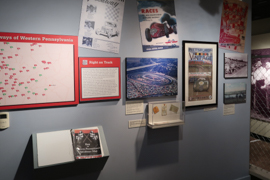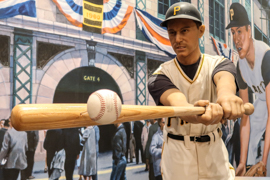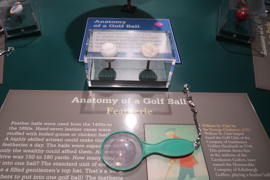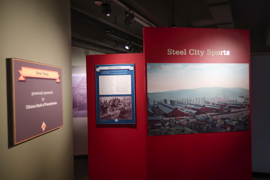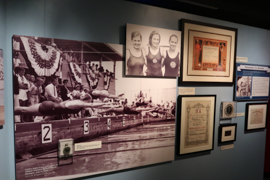 The upper level is majorly dedicated to American Football and ice hockey. Especially on the American Football side, there is also a nice section about high school and college sports. Not too surprisingly, the Steelers are in key focus in this part of the museum.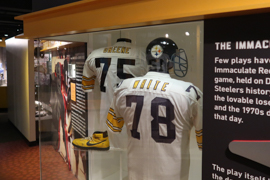 Of course, I loved to have a look into the Penguins section. Similar to the Steelers' section, there is a really nice overview on the history of the franchise, including some of the biggest moments of Pittsburgh's ice hockey team. And you can battle a friend in a game of table ice hockey – the opponent is (of course) the less beloved rival from Pennsylvania's East Coast.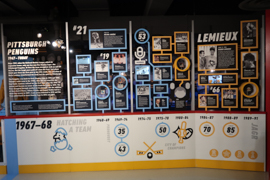 Western Pennsylvania Sports Museum – Services
There are no specific services like a sports souvenir shop or similar. However, you can of course use any services provided by the Senator Heinz Museum.
Western Pennsylvania Sports Museum – My View
The museum is much more than a nice little add-on to the Heinz History Center. I feel it is absolutely worth the visit. There are a lot of interesting exhibits, especially in case you are a sports fan. Due to the admission, you should combine both museums in one visit – which also means that you have to block half a day in your calendar.
Flyctory.com on Sports Museums
Here are all Sports Museums I visited:
Flyctory.com about the Pittsburgh Penguins
Here are all postings related to the Pittsburgh Penguins: