The more I read about Taiwan and its capital before my trip there in February, the more I have been looking forward to see that city. Apart from the undeniable fact that there is a some 12 to 14 hours trip between Europe and Taipei, I can just absolutely recommend to take the trip there – either (as I did) as a city trip or a longer stay including exploring the whole country like its lovely island outpost Kinmen.
The city is very tourist-friendly: most of you – like me – might not be able to understand Taiwanese or Mandarin – but all signs are in English as well and people at least try their best to understand you – in general, the level of English is very fine, though. One fact about Taipei you might laugh about is something I absolutely loved: there are (very clean) public toilets almost everywhere!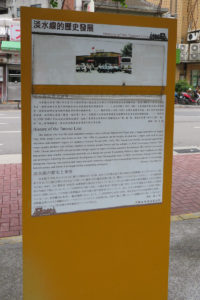 Taiwan and Taipei offer a lot of cultural influences: of course, there is first of all a very Chinese touch – but there are also quite strong Japanese influences (you will easily find Japanese restaurants and bakeries, for example). There have also been colonial times with Dutch and English influences. One of the first sights I explored, for example, has been Fort Santo Domingo in Taipei's suburb Tamsui, which served both countries as residence for their delegates.
One place you just cannot miss to visit is the National Palace and its museum. The palace building and gardens would easily be worth the bus trip from Shilin Metro Station, but the museum is just overwhelming, showing a wide range of cultural heritage with exhibits on calligraphy, jade, Taiwan's earlier times and many more topics. Also perfect in case of adverse weather.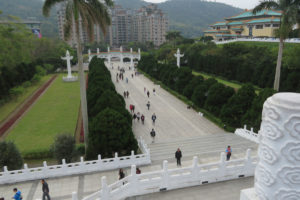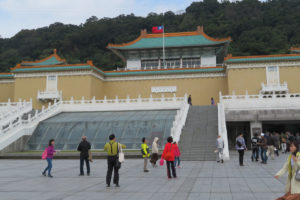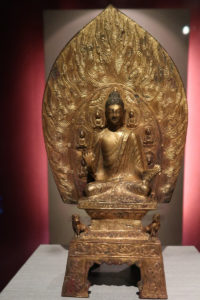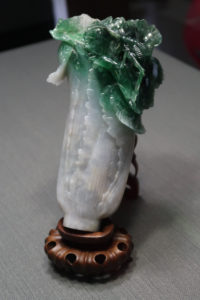 Another quite famous spot is Taipei 101, a skyscraper which used to be the world tallest building (and now "only" hosts the Guiness Record for the world's fastest elevator…). On nice days, you have a beautiful view over the city – and if you are less lucky with the weather, there is still a posh shopping mall on the first five floors, which might spoil your travel budget.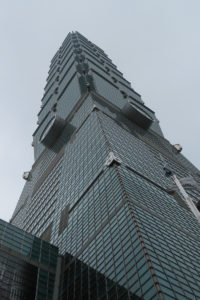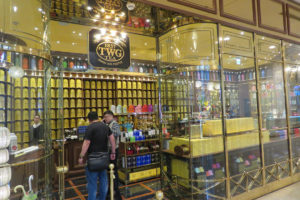 One amazing place I loved was the National Chiang-Kai-shek memorial hall with its impressive statue on top. It also hosts exhibitions which are not directly linked to the former country's leader – so don't be confused if you see Smurf advertisement on the pictures below.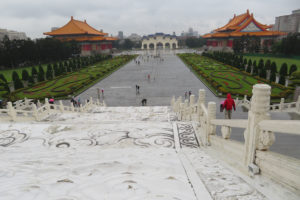 If it is not too foggy, I also absolutely recommend to ride the Maokonng Gondola. If you have a day ticket, you can also board and unboard as you like – especially Zhinan Temple Station is worth the stopover on the way to the hilltop due to several temples worth visiting.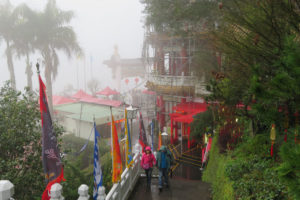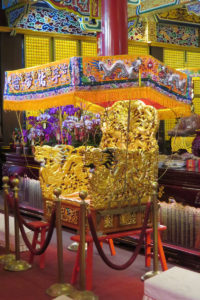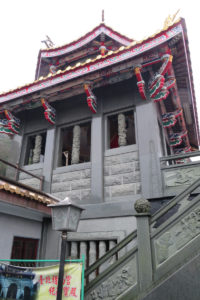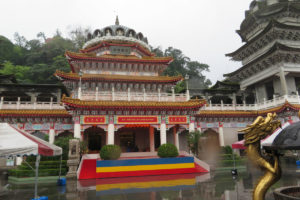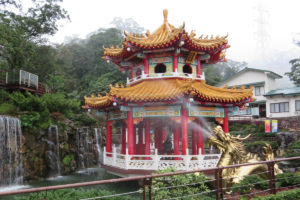 On the top of the hill, there are a lot of tea plantations – and tea houses offer you to have a nice oolong tea or a delicious bite – I had a hot chicken dish with tea leaves in it which just has been amazing! If you have time and feel like it, you may also visit a Giant Panda in the Zoo next to the valley station.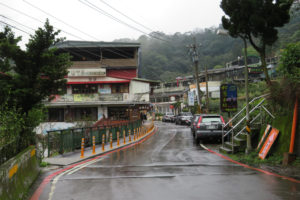 The night markets of Taipei are also very famous and worth to spent the late hours in. You may find cheap clothing or interesting street food. I visited a couple of night markets during my time in Taiapei – finally, I have to say that I loved the Shilin Night Market most.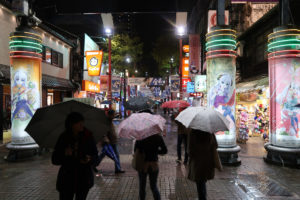 There is really a lot to do in the city. It is just lovely to stroll around and feel the atmosphere, relax in the parks or enjoy the different culture. You won't be able to miss Hello Kitty, feels like some sort of national hero 🙂 I absolutely loved my trip – hope to be back there some day!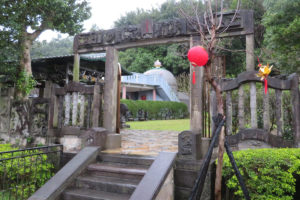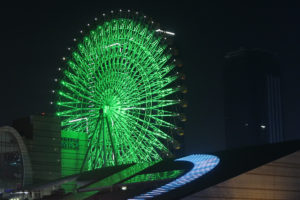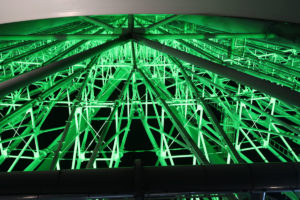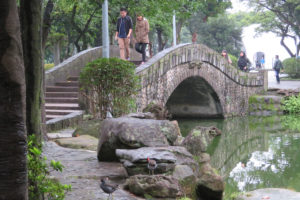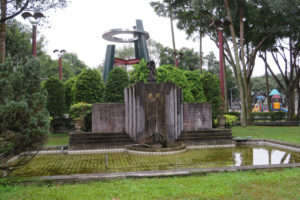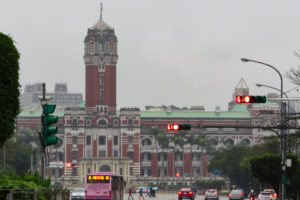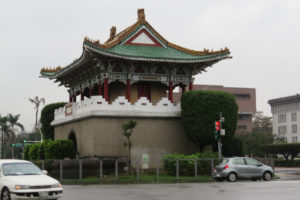 Flyctory.com on Taiwan
All other articles about Taiwan:
Other Top Picks
Here are all other reviews which I rated as excellent and assigned the Top Pick! Award: