While many talent show candidates rather have a tough time in the "real world" in Germany, the US show winners (and the lower ranked ones) rather seem to have a brighter future. One of them is Jake Hoot, who won The Voice in 2019. About one year after his big national success, he is releasing is debut EP Love Out Of Time on 27th January 2021. Here is my review.
Jake Hoot – About The Artist
Jake Hoot was born on 7th July 1988 in Corpus Christi, Texas. At the age of nine, he moved with his parents, who are missionaries, to the Dominican Republic. Hoot did not only learn Spanish, but also how to play the guitar during that time. On top of that, he played in the Dominican Baseball League. His family went back to the United States, where he attended Tennessee Tech University, for which he also had a minor role in the American Football lineup. He got national attendance, when he sang When It Rains It Pours by Luke Combs in the The Voice blind auditions in 2019. Only Kelly Clarkson turned her chair – and Jake Hoot finally won the whole competition. Apart from his original, Better Off Without You, he performed Sarah McLachlan's Wintersong in the finals with Kelly Clarkson and Amazed by Lonestar. Better Off Without You made it up to the 36th spot in the US Country charts. The recording of Wintersong, however, even made it six places better.
Jake Hoot – Love Out Of Time – Track by Track
The five song EP lasts 17 minutes.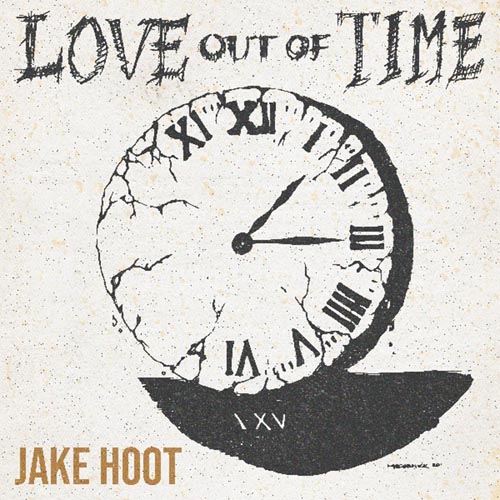 1. This Is The Night
Wow, that's a great voice. I have to admit that I haven't listened to studio recordings by Jake Hoot before the review – his performance at the microphone is really impressive. The EP starts with a party song, which is just a lot of fun.
2. Somethin' We Can Slow Dance To
The country party is also the topic on the second track of the album. However, Somethin' We Can Slow Dance To is a slower track (as its title is already suggesting…). Great modern country, well presented – great song.
3. Love Out Of Time
And in my mind I see you always by side
But in my heart I know the timin' just ain't right
So dry your eyes, there's no reason to cry
To say goodbye
It's just all out of time.
Love out of time
The title track has nothing to do with partying. In fact, Love Out Of Time is a breakup song which somehow comes with a positive message. And it is beautifully presented.
4. La Bamba feat. Ricky Duran
The two remaining tracks are collaborations of Jake Hoot with other artist. Ricky Duran is the runner-up of the 2019 The Voice season. They really do the good old Los Lobos classic in a country-rockabilly version. I love that – and it is in fact the only song which had been released before the EP – extra love from my side for that.
5. I Would've Loved You (feat. Kelly Clarkson)
What a nice way to finish your The Voice winner debut EP with your coach. Jake Hoot is doing a second song alongside Kelly Clarkson. A powerful and impressive track – lovely finish.
Jake Hoot – Love Out Of Time – Spotify
Here is Love Out Of Time on Spotify:
Jake Hoot – Love Out Of Time – My View
Two for the country party, one about love, a surprise cover (which is working out so well) and a duet with Kelly Clarkson. Not too bad at all for your debut EP. It feels a bit of sad that the music industry feels to need that long after Hoot's victory to give him this release. This guy is impressive. I loved to listen to his three solo songs and he is adding a lot of character to the duets. Well deserved winner – of The Voice 2019 and of the Flyctory.com Top Pick! rating.