I am not a religious person at all. The more, it is somehow remarkable that this posting is already the third one regarding the Milan Cathedral, the Duomo di Milano. I already shared some impressions inside the cathedral in a Pictured Story and on the rooftop of the building. In this third and final posting, I take you to the Milan Cathedral Museum.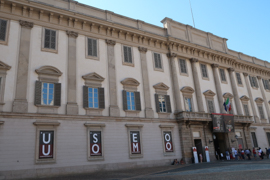 Milan Cathedral Museum – Location & Admission
The museum is located South of the Milan Cathedral, right at the Cathedral Square / Piazza del Duomo. The most straight-forward public transport connection is the Milan Metro, which is connecting right to the location by the Duomo station.
The museum is opening from Tuesday to Sunday, 10:00 to 19:00 hrs. The adult admission for the museum only is 5 Euro. I visited the museum as part of the Duomo Pass Lift, which also includes visiting the Cathedral and its rooftop (using the elevator), which was a total of 20 Euro. If you go for these kind of packages, you should book in advance, as some of them are really limited.
Milan Cathedral Museum – The Visit
Roughly, the Milan Cathedral Museum offers two types of exhibits. First of all, there are religious artifacts like statues, crosses and bibles, which are part of the rich inventory of the cathedral's collections.Like in the whole museum, the presentation is awesome and very atmospheric. I am not at all into religion, but the some 45 to 60 minute visit absolutely impressed me.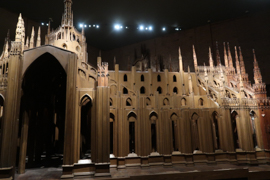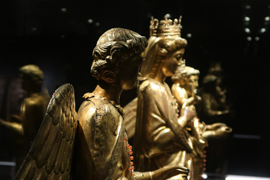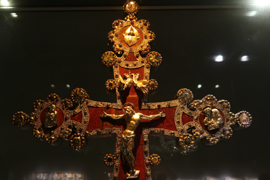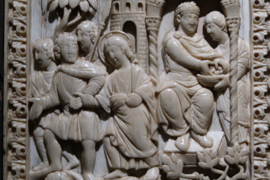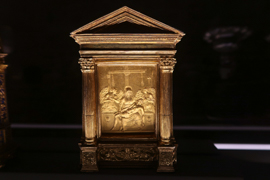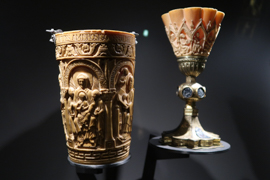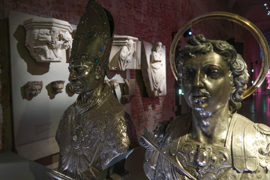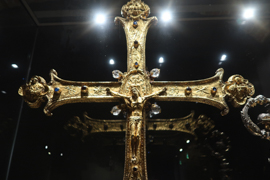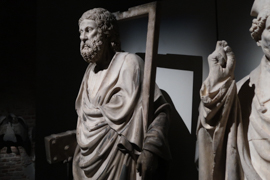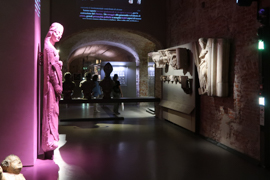 Another part of the exhibition deals with statues and other items, which have formerly been part of the inside of Milan Cathedral or its facade. This also includes some church windows as well. The richness of the collection could not be better illustrated than on the first picture below: there are so many statues, which are not "worth" an individual display, but just have been put one next to another on shelves. There are also some shrines and models of the cathedral.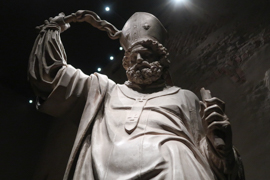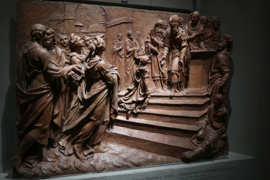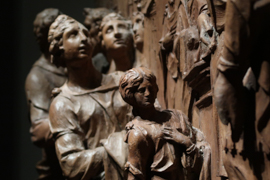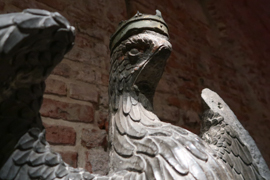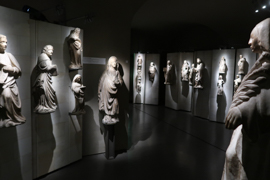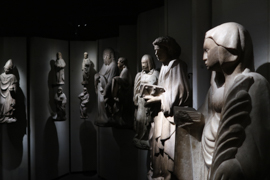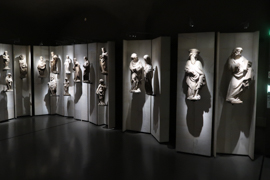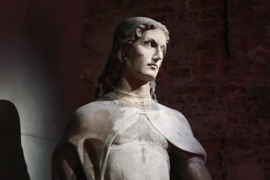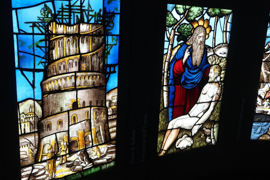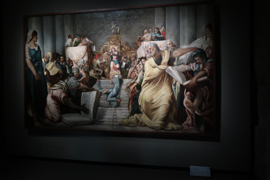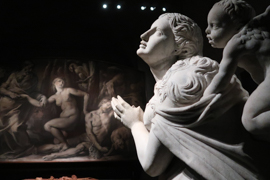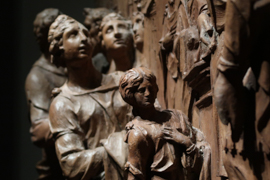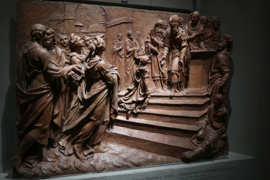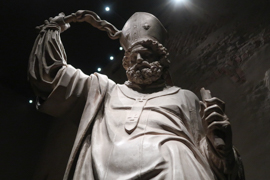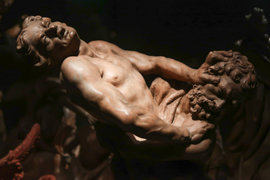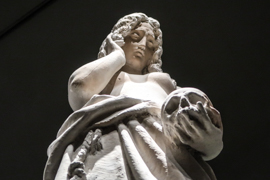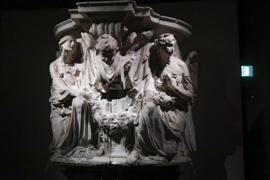 Milan Cathedral Museum – Church of San Gottardo
During the museum visit, you also took a detour to the Chiesa di San Gottardo in Corte, the Church of San Gottardo. It is a very impressive place, indeed.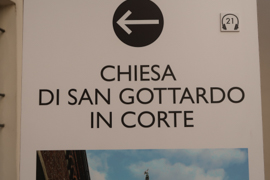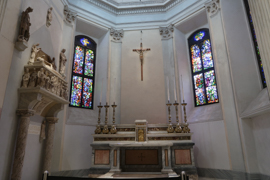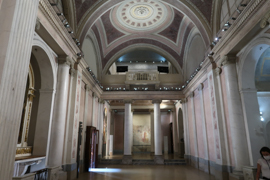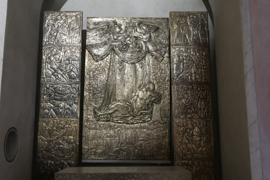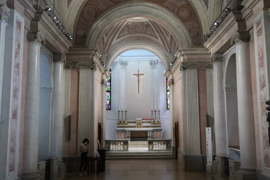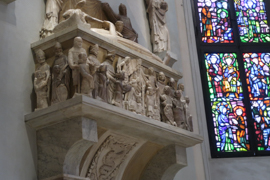 Milan Cathedral Museum – Services
The staff in the museum was very friendly. The museum also features a gift shop.
Milan Cathedral Museum – My View
To make my view on the museum short: I just loved it. The presentation of the items is outstanding and comes with a memorable, impressive atmosphere. This place is so richt in regards of its cultural value – five Euro feels like a jokingly low price for what you finally get. Bad luck that the cathedral itself is attracting people so much that some of them might miss this iconic place.
Flyctory.com in Milan
Here are all postings related to Milan:
Religion
Religious sites, religious music – posts tagged with Religion are closely related to believing: