Country music might not be the key genre you think of when you think of New Orleans. However, the creative melting pot does offer much more than the New Orleans Jazz. For example, there is Esther Rose, who is releasing her fourth album already on 21st April 2023. Here is my review of Safe To Run.
Esther Rose – About The Artist
Esther Rose is a female country music artist, who is rather pursuing the traditional sound of the genre. Born in Detroit, she moved to New Orleans during her childhood, where she got in contact with the music scene as well. Just being in her 30's she released her debut album This Time Last Night in 2017. Two more releases followed, You Made It This Far (2019) and How Many Times (2021).
Esther Rose – Safe To Run – Track by Track
The eleven track album lasts 42 minutes.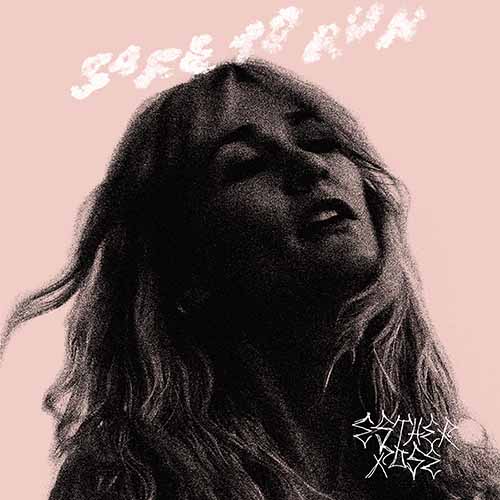 1. Stay
Stay is a rather quiet beginning of the album. Rose is almost whispering Stay if you want to during the chorus, accompanied by her guitar and a decently howling steel guitar (which is a bit more present towards the end). Beautiful focus on the lyrics.
2. Chet Baker
The strumming guitar leads to a touch of folk in this country recording. Chet Baker has been one of two appetizers album. Esther Rose feels much more determined and energetic, compared to the first song. Again, she does not need a too big arrangement to fascinate with her music – and her voice.
3. Spider
If you like Esther's previous material, Spider might be one of your favorites. The sound is more traditional and has a typical, nostalgic country music sway. Nice.
4. Safe to Run (feat. Hurray For The Riff Raff)
Hurray for the Riff Raff are a very established part of the New Orleans music scene. The indie-folk band around Alyanda Segarra exists since the mid 2000's and has already released nine albums. Segarra's voice beautifully adds volume to this single release, which is one of the most magical listens of the album.
5. St. Francis Waltz
The quite old-fashioned sounding fiddle (the press kit calls it "rust-colored") is the catching element in this slow St. Francis Waltz. Very nice and unique sound on this album.
6. New Magic II
After this very quiet and gentle moment, New Magic II feels like a pop song. The rhythm is very present. One of my favorite listens of the album. The song creates a very own character with a slight indie touch.
7. Dream Girl
The seventh song deals with the way especially female artists are not too rarely treated by the music industry. Thus, the song is not only a really nice listen, but also pretty insightful.
8. Insecure
Insecure is a beautiful blend of country, folk and pop sounds. The result is a very catching, easy to listen to. I love the vocals in this one really much. Very nice listen.
9. Levee Song
The album goes on with a rather easy and pop-ish sound. However Levee Song feels more rocking and has stronger vibes. Good work on the guitar.
10. Full Value
The second-longest song of the album connects to the very narrative and dramaturgical  songs at the beginning of the album. It is very impressive to listen to Esther Rose's story.
11. Arm's Length
I'm keeping you at arm's length – this message is closing Safe To Run. Even though there is some negative part in the message, it just sounds nice when this artist is singing these words. Life is like video game – level up, big score – game over!
Esther Rose – Safe To Run – Spotify
Here is the album on Spotify:
Esther Rose – Safe To Run – My View
Safe To Run is an intense listen without being too demanding and breathtaking. The team around Esther Rose beautifully arranged her songs and messages around her vocals. In some of them, she sounds rather dramatic or melancholic, others are easy and feel fun. This leads to a really nice set of songs.
Women Country Top Picks
Here are all media reviews about Women Country Music, which received the Top Pick! rating:
Nazi Germany Memorials
Here are all places memorizing about the cruelties during the German Nazi leadership: