Famous sons of Pittsburgh? I have to admit that my first thought is about Mario Lemieux – but that is just because I am a hockey buff. One of the worldwide most reputed Pittsburgh people is definitely the pop art artist Andy Warhol. The city has not only dedicated a bridge to him, but also hosts a museum illustrating his biography and work. During my December 2019 stay in Pittsburgh, I just had to visit the Andy Warhol Museum.
Andy Warhol Museum – Location & Admission
Andy Warhol Museum is located at 117 Sandusky Street right North of Allegheny River. From city center, you either walk across Andy Warhol Bridge or take the Light Rail until North Side station, which is inside the Free Travel Zone. There is also a car park across the street, which charges 8 USD.
The museum is open Tuesdays to Sundays 10:00 to 17:00 hrs. On Fridays, there are prolonged opening hours until 22:00 hrs with reduced admission after 17:00 hrs. Adult admission is 20 USD.
Andy Warhol Museum – The Visit
You start your visit on the very top level of the museum. While the top level is majorly dealing with Warhol's family, his childhood and his early years, there is more or less a decade each level. The level about the family background of Andrew Warhola, which is the civil name of the artist, contains a lot of childhood photographs and memories, but also very early works.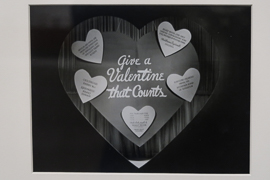 The 1960s feature some of Warhol's most well-known works, including some of his movies. The most important one is likely The Chelsea Girls, which the museum dedicates an own section.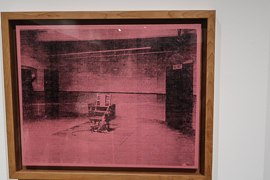 Likely, one of the 1970s section's most important works are the Silver Clouds, which are metallic baloons driven through the room by ventilation and human interaction. In addition, there are a lot of Warhol's most prominent portraits on this floor.
Andy Warhol died on 22nd February 1987. His death – and also his funeral – are major parts of the 1980s exhibition part. However, there are some interesting other works like the Personal Jesus elephant, which has been painted by Keith Haring.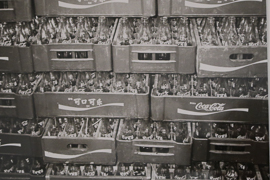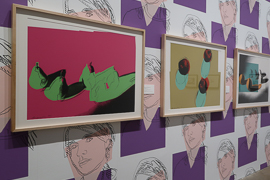 During my visit, there was also a special exhibition called Revelation dealing with the religious works of Andy Warhol, including a massive reprint of the last supper.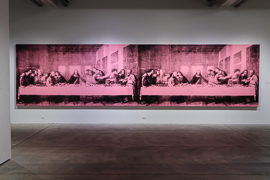 Andy Warhol Museum – Services
Of course, the entrance area of the hotel is driving a souvenir shop. There are quite a lot of items, many featuring certain pieces of art of Warhol.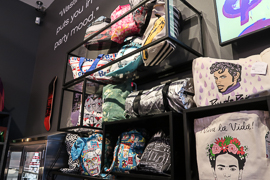 There is also a very popular cafe on street level.
As part of the visit, you also pass the Film and Video Gallery, which allows you see any piece of work of Andy Warhol as well.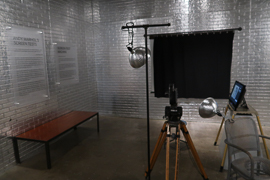 Andy Warhol Museum – My View
I am not too much into art, so my review of the Andy Warhol Museum in Pittsburgh may not the most precise one you read about. But maybe, you are also not too much of an art buff and like my perspective. I definitely had a good time at the museum. I felt that my visit was very inspiring and informative. I also liked the structure of the museum and the way it tells life of Andy Warhol in the heart of his home town. Thus, I absolutely recommend to visit the museum if you are in my hockey home town.
Flyctory.com in Pittsburgh
Here are more postings by Flyctory.com related to Greater Pittsburgh:
Hilton Hotels – More Reviews
Here are all my reviews of Hilton Hotels: