I am typically a Hilton Hotels guy – this is also the reason why most of the hotels I visited on my October 2022 trip to Florida have been driven by this brand. However, for the very last night in Tampa, I went for a Choice Hotel stay. The Sleep Inn & Suites Tampa South has been actually the very first time I spent a night in that brand of the hotel group. Quite exciting for a travel-addict like me – here are my thoughts about the stay.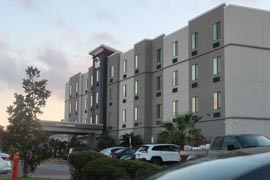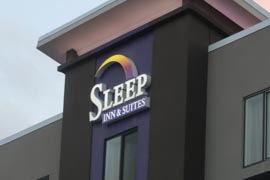 Sleep Inn & Suites Tampa South – Location
The hotel is in fact located on the Southern part of the city of Tampa. The Gandy Bridge (route 92), some Port Tampa facilities and the MacDill Air Force Base are likely the key landmarks of the area, which is a rather basic residential one. However, I did not feel unsafe – the people around felt very friendly.
There are some basic hotels and stores around. A Dollar Tree is more or less across the road. In front of that store, there is also a bus stop, which might not really be of touristic value. The hotel offers free parking though. There are a bunch of car services and petrol stations around, as well as some basic hotels and restaurants. Britton Plaza is a basic shopping mall.
Sleep Inn & Suites Tampa South- Room
I honestly did not even know that Sleep Inn is a Choice Hotels brand, so that I booked the hotel on booking.com. The one night stay in mid-October 2022, Monday to Tuesday, was 95.45 USD, including tax – which has been a really unbeatable price for a comparably central location. Sleep Inn & Suites Hotel stays generally include breakfast.
Already the first steps into the room strongly reminded me of Hampton Inn stays on the Hilton Group side. The hotel room was maybe a bit more spacious and definitely more modern than the average Hampton stay on my trip. The large stool (or table to the sofa, depending on you finally use it) had some significant marks from previous guests, though. The room also had a large work desk, a coffee machine, a fridge, TV set and a microwave oven – so you just cannot decline that there is some competition with the peer provider of global accommodation solutions.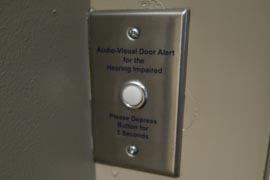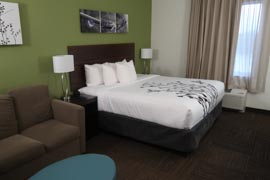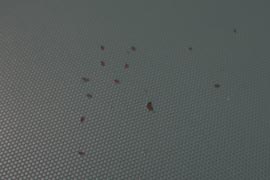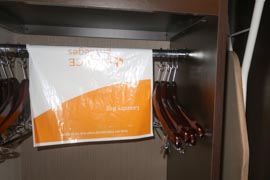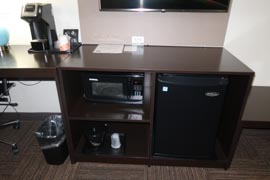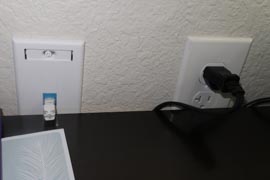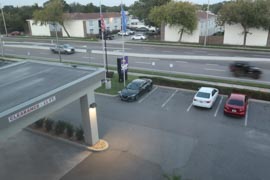 The bathroom with US-style bathtub felt really warm and nice and was absolutely clean (as well as the whole room). There was also sufficient space for my bathroom stuff. You had all you need in the bathroom, including the necessary basic amenities.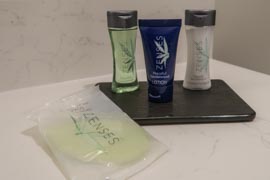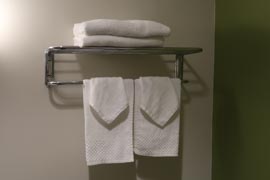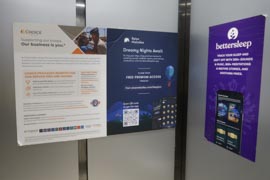 Sleep Inn & Suites Tampa South – Breakfast
The breakfast was nice as well and featured some good items. Again, I would strongly compare it to Hampton Inn level breakfast – I would even rate the Sleep Inn & Suites Tampa South experience above my general Hampton experience.
However, the breakfast staff was a bit too rude. I strongly felt that the lady who cared for the buffet did not like her job. What I especially disliked was that she was conspicuously watching each and every guest when they got some new food from the buffet. Rather a German habit than a US-American one. The refill of the buffet was also a mess. Filling up a half-filled bowl of scrambled eggs instead of the bread and pastry, which was practically empty, gave a doubt on her attitude. Very sad, finally that experience is the only really negative experience I will report in this review.
Sleep Inn & Suites Tampa South – Service
Especially the check-in, but also the check-out was very friendly. I liked the atmosphere in the hotel, even though there were rather simple people and you just could not deny a slight touch of weed in the elevator in the evening. The hotel also drives a nice little gym and an outdoor pool (typical US hotel pool, I forgot to take some snaps), which is a nice feature for a Florida stay.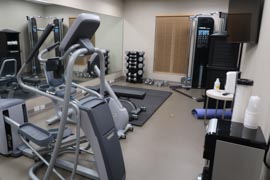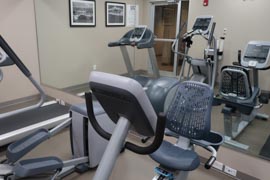 Sleep Inn & Suites Tampa South – My View
The Sleep Inn & Suites Tampa South is not luxurious. It is not posh. But it has good staff (apart from one person I ran into), nice rooms and provides you a nice stay. I felt that they did an absolutely good job. I highly appreciate the performance, which is a straight and clear Top Pick!.
Hotel Reviews (without Hilton Hotels)
Here are all my hotel reviews, apart from Hilton Group locations:
Free Entry Locations (USA)
Here are all my free admission reviews, which are related to the USA: