Having a musical night in London in August 2023, I needed an affordable overnight with good connections to the London West End. I finally opted for the ibis London Shepherd's Bush, which is rather at the Western part of city center, but having some very handy transport and location features. Here is my review.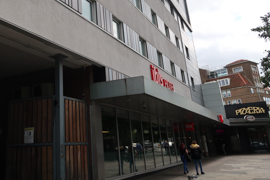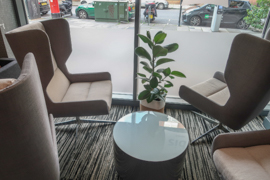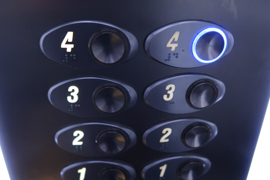 ibis London Shepherd's Bush – Location
Shepherd's Bush is located in a rather vibrant area of London. The key attraction in the area is the Westfield London, which also holds the Puttshack White City I already introduced you to. However, there are also other interesting places nearby like Holland Park or Loftus Road Stadium, home of the Queens Park Rangers. There is also a minor shopping mall adjacent to the hotel, which is including multiple grocery stores. The area is also featuring a wide range of, typically rather basic, restaurants. The door to the hotel is always lock. You either have to ring the door bell or open with your key card.
The traffic situation of the hotel is excellent. Even if you traveled by car, the Holland Park Roundabout offers good connections. However, public transport situation is the key feature of the ibis London Shepherd's Bush in regards of its location. Shepherd's Bush station connects to Central Line and to the London Overground. Not too far away, Shepherd's Bush Market is connecting to the Circle Line and the Hammersmith & City Line. Furthermore, there are several bus connections right at the main streets, Shepherd's Bush Green and Uxbridge Road.
ibis London Shepherd's Bush – Room
I had a one night stay at ibis London Shepherd's Bush in August 2023, Saturday to Sunday. The standard room rate I used was not public. Typical rates at that time were around 140 GBP per night. The room came with standard ibis furniture, but had a comparably large size, so that I did not have any issues with luggage or similar. The air condition worked fine as well.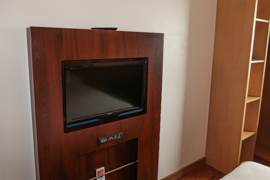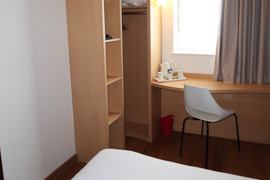 The bathroom came with the typical ibis design and size. Amenities were provided in dispensers. Like the hotel room as such, the place was very well cleaned. Despite the location, I had no issues with noise from street level or other rooms, which also lead to a pleasant night.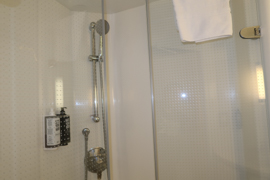 ibis London Shepherd's Bush – Breakfast
If not included in the rate, breakfast at ibis London Shepherd's Bush is charged 13.50 GBP. The breakfast has been a typical ibis one. The selection was maybe a bit on the limited side. However, there were some rather unusual items as well, including spinach. Even though there were not too many guests at breakfast during my stay, the staff had some issues to manage the buffet and to clean the table. Overall, I did have a nice start into the day. Remarkable, breakfast times at Sunday started at 6:30 already.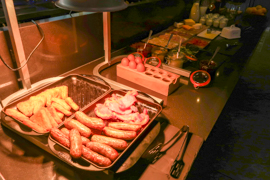 ibis London Shepherd's Bush – Service
The hotel staff was overall friendly. I haven't received any perks as Accor ALL Gold member, which might be due to the rate I used. Thus, I don't include that in the rating. The hotel is having a cooperation with a nearby gym, which you can use for a charge. The WiFi in the hotel was reasonable. One of the two elevators did not work. Surprisingly, this did not lead to too significant delays.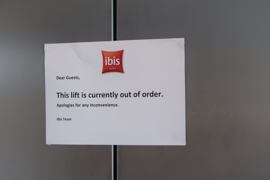 ibis London Shepherd's Bush – My View
It's an ibis – so finally, it is not a luxury place. The ibis London Shepherd's Bush is coming with a great location and really nice staff, though. And there are no downsides. You are a bit more remote than in very central locations. However, the public transport is nice and the price is much more affordable. I really enjoyed my stay at this Accor place.
London Top Pick! Reviews
Here are all my postings about London, which lead to a Top Pick! review:
Accor Hotels Reviews
Here are all postings related to Accor Hotels: