June 2019, time for the third semiannual summary of the website. Quite a lot has changed and improved compared to the last VIP Posting. Hope you like this sum-up. Time for the latest edition of the Flyctory.com Very Important Postings.
Music – Country, Concerts, Cool Stuff
Writing about music and concerts is likely the area of the software which grew most in the recent months. The two Country 2 Country Festivals in London and Berlin and the CMA Fest in Nashville with a lot of related postings were maybe the most obvious big events on the website. To me, the Sound of Nashville concert in March was a highlight definitely, as it was the first time I was accredited photographer at a professional concert. Thanks to Twinnie, who I came more and more friendly with, I was also able to see her and Cassadee Pope at the CMT Next Women of Country in Liverpool.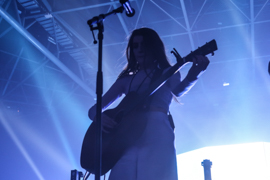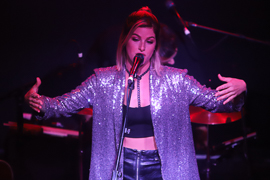 Album Reviews
One area of music blogging which definitely grew was the review of albums and EPs. If I had to pick one of the CDs I reviewed, I would take Lauren Jenkin's No Saint. First of all, because it is an amazing masterpiece. Due to a pre-sale at the C2C in Berlin, I was also one of the first media who reviewed this amazing one. I became more and more fan of Lauren's music and look forward to see her again soon. One remarkable review was also The Flight of the Hawks by MARBL. It was the first time a record company actively sent me an album for review (typically, I review album releases, pick them by my own and use Amazon Prime Music). There are some more contacts now, which will ease the work on this section significantly.
Travel – Flyctory.com World-Wide
The dominant postings in travel during the first half of 2019 were of course the ones of the trip report on my way to the CMA Fest in Nashville – there are still numerous postings of single attractions, which are not yet published and will appear on the website later in 2019. In general, there are a lot of places I visited, but could not yet convert them into a Flyctory.com posting. Flyctory.com is time consuming and postings about sports, concerts and new albums are just more time critical.
Aviation
Aviation topics are the most popular ones on Flyctory.com. My review of the Air Belgium Business Class flight from London to Dubai is the most read ever on the website, attracting more than 3,000 people already. My inflight magazine comparison was very popular as well. On my trip to Singapore and Malaysia, I was able to test the regional business class services of Malindo Air and Malaysia Airlines. The highlights of my aviation life, however, were the First Class experiences on that trip. Lufthansa was great in First, Singapore Airlines was even greater (and too short 🙂 )  – I also loved to have my first visit at Lufthansa's magical First Class Terminal.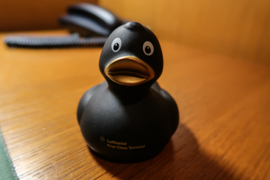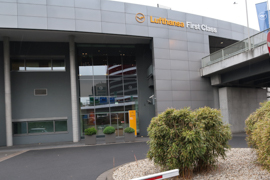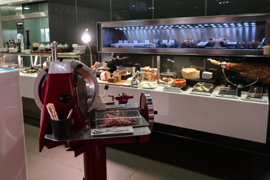 Travel Reviews started with… Florida
There were some postings in early 2019 due to my christmas time trip in 2018 to Florida. For example, there were some postings about the new ICON 360 Entertainment District in Orlando, with mixed-rated reviews of the ICON Ferris Wheel, Madame Tussauds or Sea Life. Orlando also featured a posting about a very special McDonalds store. Before, I stayed in Tampa and enjoyed the lovely Zoo at Lowry Park.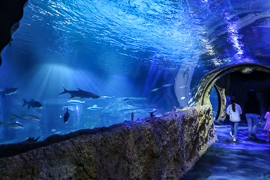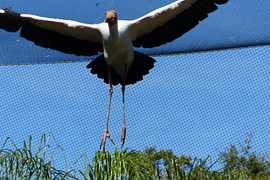 The Emirates
I am a huge fan of having trips to the Emirates. There is so much entertainment, the flight time from Germany is rather limited and the weather is absolutely reliable. The level of service is incredible. Not a cheap place, though. During the first half of 2019, there were two trips to the U.A.E., two more will follow in 2019. A very special place to visit was Last Exit / Mad X, a very pimped version of an autostop. I still have outstanding postings about amusement parks, but Hub Zero in Dubai was definitely a cool place as well. I was also happy to be able to present Miracle Garden, which is just a hidden, magnificient place. I also had quite good times in the hotels I stayed in, the Hilton Capital Grand Abu Dhabi and the Crowne Plaza on Yas Island.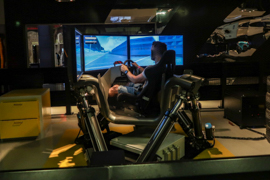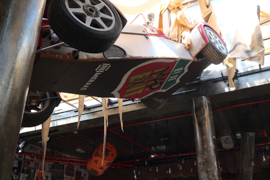 United Kingdom
Though I absolutely cannot understand how they could vote Brexit, I am still very frequently in the UK. One driver is the massive musical Rock of Ages, which recently brought me to Belfast (reviews to be published in the 2nd half 2019). There was always the chance to visit historic sites like the Churchill War Rooms. I fell in love with Sheffield Winter Garden and loved to stay in the Glasgow Novotel. Oxford was a great stage of Rock of Ages – there are still pending articles. There are countless articles about the UK, but another great experience was definitely the Beefeater Gin Distillery Tour in London.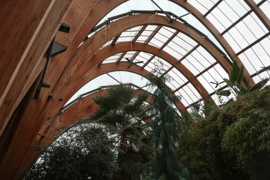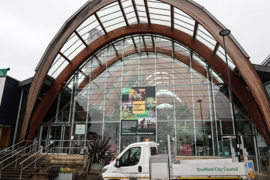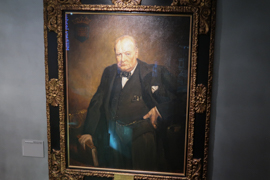 First Time: Singapore and Malaysia
In May, I made it the first time to Singapore. It was always a dream to me to visit this place. Funnily, I am just sitting in Singapore again, on a business trip (I never had an intercontinental business trip before). There are still a lot of pending postings, but I loved my time there and in Malaysia. Visiting the Singapore Flyer or the Kuala Lumpur Petronas Towers definitely was on my bucket list. Hope to be able to add some memories on my business trip, despite it is work.
Other Travel Reviews
I originally planned to focus more on postings of the All around Cologne category, which deal with attractions around my German hometown. There were still some highlights, like the Alte Dornbach Paper Mill or the amazing Bergisch Historic Trams, which were very close to make it to the Very Important Postings. I also loved the Scherz Tour, a very special tour through the Cologne RheinEnergie Soccer Stadium.
Other Travel Reviews were the interesting Tutakhamun exhibition in Paris, the Berlin GDR Museum or the Benjamin Franklin Museum in Philadelphia.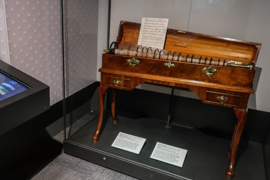 Sports – Floorball and NHL Hockey
The year in sports started quite intense. I went to the Champions Cup in Gävle right at the beginning of the year. Being in Sweden anyway, I also had the opportunity to see my friend Lara Heini with her Superligan team Pixbo and German legend Fredrik Holtz in the Allsvenskan. In February, I attended the Women World Floorball Championship Qualification. Unfortunately, I do not see any potential to visit the WFC in Neuchatel in December – you may either chose between ridiculous hotel prices or very long commuting and overpriced parking (the commuting would just cost me too much sleep…).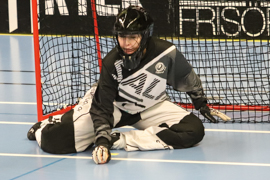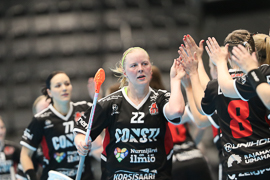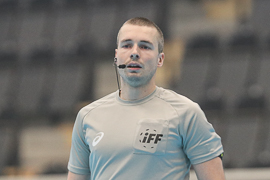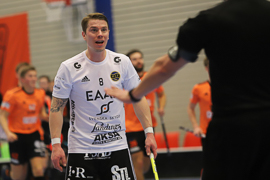 I was planning to do more sports thereafter, but it felt hard to coordinate. At least, I had two more highlights. First of all, I saw the NHL Stadium Series in Philadelphia. Unfortunately, the second Keystone Battle match between the Flyers and my Pittsburgh Penguins did not work out as I wanted – but the event was good. I also attended the promotion match between Schriesheim and Bonn in the Floorball Bundesliga. Schriesheim won, but finally, Bonn managed to qualify in their second chance playoff match.
Technical Stuff – Steady Growth
I tried to improve the handling of the website steadily. I am especially still working to find easier ways to find postings by a certain location or region. Nevertheless, I feel that the city tags in the postings and their list in the geographical overview should help a lot. Very soon, I am going to introduce browsing by certain artists as well – you may have seen the tags of Catherine McGrath, Sarah Darling or Twinnie already. I also invested in some additional plugins to have a better user experience.
Website Access
Though I feel that flyctory.com is still operating far below its potential, the number of views on the website is steadily increasing. I will not post any details, but if you for example take Google AdSense, the money I earned with the website in June 2019 only is about triple the money I earned with it in its whole first year, March 2018 to February 2019. It is still a one digit amount in Euro, but you see that the reception is improving.
Most Valuable Postings 1st Half 2019
The section I like most about these VIP postings is definitely looking back at all the postings (and memories) I shared in the last six months and try to pick three postings, which made a lot of fun and are great to read for you. I finally decided to go for these three ones.
3rd Place – Entertaining or not? An Inflight Magazine Comparison
This is likely the most time-consuming posting ever made so far on flyctory.com. I was just curious by myself how the different inflight magazines differ. I for example felt that they do not just differ in size/pages, but also in the volume of advertisement used. There was quite a lot of magazines I could gather in a short time. There will definitely be a sequel – but it will take much longer to get a couple of magazines together, just because I flew very many similar / the same airlines the last months.
2nd Place – Abu Dhabi Presidential Palace (Qasr Al Watan)
I just read short before our visit that you are able to visit Abu Dhabi Presidential Palace. The palace had recently opened for public. Our tour was sheer amazing – the building is that impressive! I am sure to come back to it again.
VIP First Half 2019 – Flying with Southern Airways Express
What are you doing when you happen to be around the (as a Pittsburgh fan) less beloved city of Philadelphia before the NHL Stadium Series in February 2019? Of course, you check the flight schedules of the nearby airports! This is what I did some weeks before my trip. After a mail exchange, who confirmed me that I will be able to do it, I ended up in a weird round trip, starting right in the heart of Amish Paradise, Lancaster PA, and leading me to Baltimore, Morgantown in West Virginia and the much more beloved city of Pittsburgh. Okay, I did see these places from above only – but it was an amazing day with the special highlight being the only passenger from Morgantown to the beauty of the West side of Pennsylvania. I love the trip report as well – hope you do too!