An Overview On Phaenomenal Nature – when I read about Cassandra Jenkins 2021 EP, I just felt this could be a perfect one for Flyctory.com. At least, I have been really curious about the nine songs, which will be released on 19th February 2021.
Cassandra Jenkins – About The Artist
Cassandra Jenkins is a native New York artist. The indie-folk singer started releasing music in 2014, when two singles, Perfect Day and Rabbit Single were published and her first EP EP became available. Her only full length album so far is the 2017 Play Till You Win, which also contains her likely most well-known track, Candy Crane.
Cassandra Jenkins – An Overview On Phenomenal Nature – Track by Track
The seven track EP lasts 31 minutes.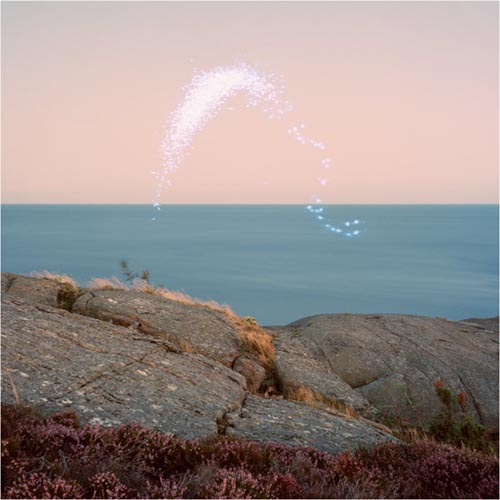 1. Michelangelo
I'm Michelangelo
I carve myself out of marble
When I don't know how to grow flowers
The album starts with Michaelangelo, which has a touch of rock with its distorted guitar tracks. Overall, of course, Cassandra Jenkins does widely arranged songs, which still have a key focus on the lyrics, the story. Loved to listen to this first one.
2. New Bikini
While Michaelangelo had some rocking, almost angry parts, New Bikini is so contrastring gentle and atmospheric. The brass sounds and the shaker brush on the drum side create a very cosy, intimate feeling.
3. Hard Drive
Hard Drive starts with spoken words
So these are real things that happened
Where you can apply these these, um, important concepts
And understand that
When we lose our connection to nature
We lose our spirit, our humanity, our sense of self
The song feels like a story told. Jenkins is just using narrative lyrics with very scattered sung lyrics. The backing melodic part is, however, very rhythmic and quite present. Cool composition and the backbone of this EP.
4. Crosshairs
You should not try to guess what the next song will be like on An Overview on Phaenomenal Nature – you will likely fail in your bett anyway. Crosshairs stats with acoustic guitars in a singer-songwriter style. It almost feels like a radio track, before Jenkins' music is going back to the sound-metaphoric compositions she is creating.
5. Ambiguous Norway
Scandinavia now 🙂 The way Jenkins describes the scenery and her thoughts about it in this track is simply beautiful. Again, listen an enjoy.
6. Hailey
With less than three minutes, Hailey is the shortest track on the EP. This time, Jenkins' vocals are accoumpanied with harp-alike sounds. Hailey is simply the forename of her main character of the song – Jenkins is introducing characters in many of her songs.
7. The Ramble
The Ramble is something like the seven minute outro of the EP. If feels beautiful, relaxing, almost meditative and mixes instrumental sounds with natural recordings like birds singing.
Cassandra Jenkins – An Overview On Phenomenal Nature – Spotify
Here is An Overview On Phenomenal Nature on Spotify:
Cassandra Jenkins – An Overview On Phenomenal Nature – My View
Of course, An Overview On Phaenomenal Nature is not mainstream. Cassandra Jenkins takes you on a melodic travel to other worlds, to new stories. The EP relaxes you, but also creates thoughts and dreams. It is driven by a single song, Hard Drive, but still has very different, but somehow linked elements. I feel it is very well done music. Many of you will nonetheless not listen to the EP (or at least not too long). But that's about the genre, not the quality. You might not have a too deep dive into the artists' work when I am reviewing Death Metal as well.
Top Pick EP Reviews
EPs are a growing part of my media reviews. Here are the best – my Top Picks!:
Flyctory.com on Hard Rock and Metal
Here are all postings about Hard Rock and Metal: