While Madame Tussauds London is the heart of the wax museum empire, their outlet in Manhattan is likely not less popular than the British one. During an October 2022 visit in New York City, my wife and I made use of one of the city passes available and visited Madame Tussauds New York.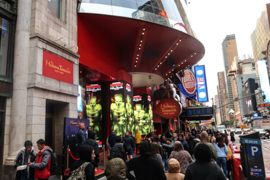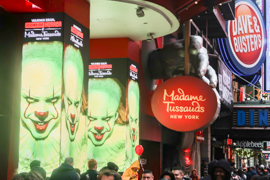 Madame Tussauds NYC – Location & Admission
Madame Tussauds is located right at 42nd Street, practically as central as it gets in regards of touristic attractions. Apart from several Broadway theaters, you also find Times Square and many other tourist attractions right in a few steps distance. Going there by car is a nightmare, but the Subway stations Times Square – 42st (lines 1, 2, 3, 7, S) and 42nd St – Port Authority Bus Terminal (A, C, E) are also very close. There is also a Dave & Buster's next door, which is not too rarely heavily crowded.
The nominal adult admission is 43.99 USD, which leads to a total of 47.89 USD after tax if you buy online. This one is just including the wax museum and the Marvel Universe 4D adventure. For 8 USD additional, you also can do a 7D ride, Carnival Carnage, and have a photo pass. If you want to have the All Inclusive experience and take a custom wax hand with you, your adult invoice will be around 87 USD, post tax. We used the New York City Sightseeing Pass. Opening hours are 10:00 to 22:00 hrs, daily.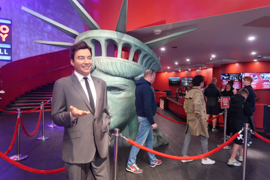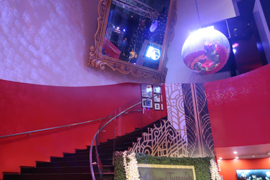 Madame Tussauds NYC – The Visit
It's hard to neglect that the admission is shocking – but on the other hand you have to say that Madame Tussauds New York is a really major place. Thus, the value for money, if you just count the wax figures, might be already superior of other of their outlets. The presentation is just as you expect it to be: very good wax figures in a great setting with info displays telling you some facts about the celebrities. These ones are in some of the rooms rather hard to find – especially if the room is rather large (which is likely hard to avoid). One of key striking advantages of Madame Tussauds is very often the excellent illumination of the wax figures – I have to say that some M.T. places are better in this regard.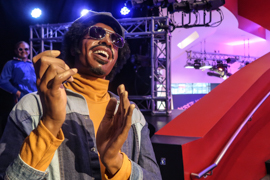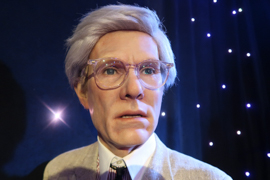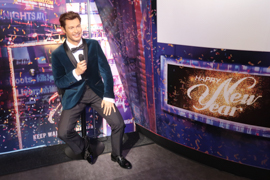 One of the first rooms you enter is Happy New Year, which is of course referencing the Times Square New Year's Eve celebrations. This room, however, is not illustrating the masses, but a rather posh VIP party (how could it be differently). You meet P!nk, Lady Gaga and many more in this massive area, which is even having a small gallery to enjoy the scenery. One section I liked a lot during my visit was the one honoring the Broadway musicals. You can meet the Phantom of the Opera, for example – or enjoy a Cats wax statue.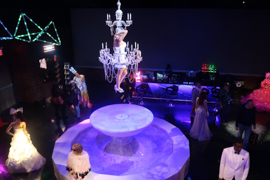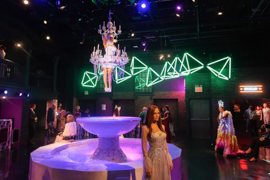 A Massive Number of Celebrities
Of course, there are numerous other actors and celebrities. Some of them feel very familiar to you if you have been at one of the other wax museum places driven by Merlin Entertainments, but I liked to run into quite some Hollywood stars and even Robin Williams, Shah Rukh Khan. Like most of their other major places, Madame Tussauds herself is honored with an own display, before you run into important historic people like the Dalai Lama or Amelia Earhart (another really nice choice).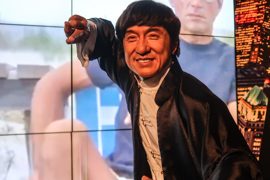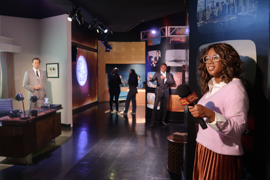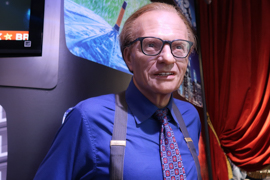 The next steps take you to the political leader, which are shown in a circular room. The center, however, is used to honor the 9/11 firefighters and other helpers, which I feel to be a nice gesture. Germany is not represented at Madame Tussauds New York in this place, but British Royals, the pope, Jassir Arafat or US presidents give some nice options for a selfie.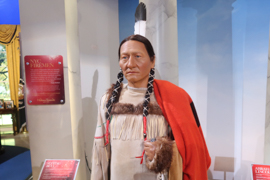 Go the spooky Route?
To keep the attraction family-friendly, you may decide to skip the Warner Brothers Icons of Horror section with a bypass. This part of the wax museum is not too large, I nonetheless loved to say hello to Pennywise and his friends. What a great fit it is that you run right into the (female) Ghostbusters ater you finished that spooky route. There are also some other movie references like King Kong or Indiana Jones in the next displays.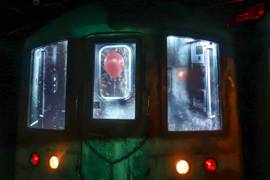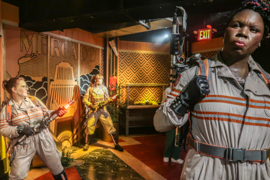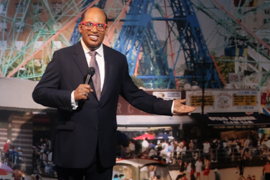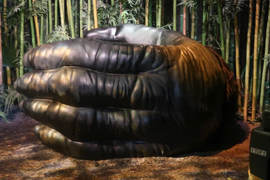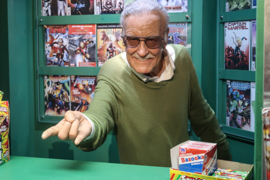 The next part of your visit is the Marvel section. Not strictly a wax museum in a traditional sense for some figures, so that I struggle a bit with it. However, people love it – especially the younger generation. Thus, I just cannot cannot argue against it. This part also holds the 4D cinema, which is quite entertaining, but also not overwhelmingly good compared to similar places.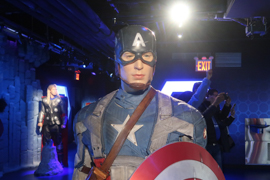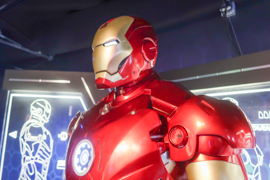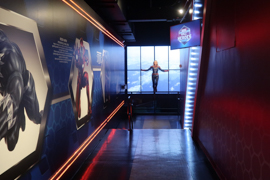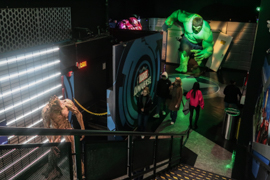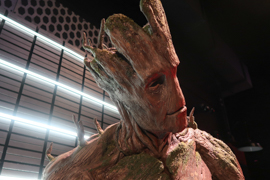 A bit of strange that you first visit Hulk and then run into the New York Fashion show a few minutes later… But the scenery is nice and you soon forget the slight contrast. In addition, this part features the only German celebrity I remember, Heidi Klum. Right after the section of the most beautiful ones are the most athletic ones. Nonetheless, the section of sportsmen is rather short before you head into the last room which is featuring some music superstars like Ed Sheeran, Michael Jackson or Johnny Cash.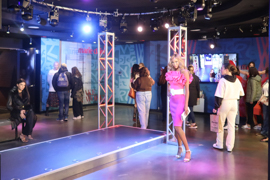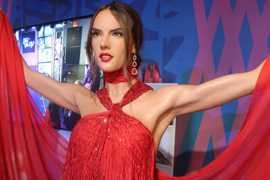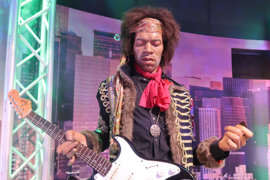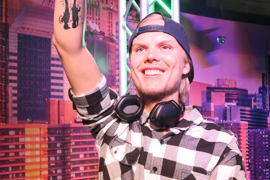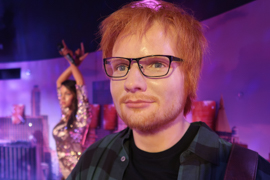 Madame Tussauds NYC – Services
Apart from the mentioned photo points (there are not that many in the museum, though), there are two bars at Madame Tussauds, which allow you have a drink during your visit. This is quite remarkable and also illustrates the size of the attraction. The souvenir store at the end of the visit is quite in line with other M.T. places, though.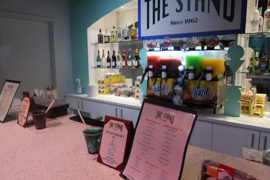 Madame Tussauds NYC – My View
Madame Tussauds New York is overwhelming. The first overwhelming experience, however, is the price. However, the value for money is actually not bad if you compare it to other locations. On top of that, Madame Tussauds is really in the heart of Manhattan, which turns it into an easy visit, which took us slightly more than an hour. The presentation is likely the best one I ever experienced at an Madame Tussauds. I liked it.
Wax Museums
Here are all other postings about wax museums:
Views from Above (USA)
Ferris Wheels, observation decks and more- related to the USA: