Cole Swindell fans had to wait for four years for the fourth studio album of their idol: on 8th April 2022, the Georgia country artist is releasing Stereotype. My heart has been with the Cole Swindell fans – I just had to have a listen.
Cole Swindell – About The Artist
Colden Rainey Swindell was born on 30th June 1983 in Bronwood, Georgia. He grew up in Franklin, Tennessee and turned into a professional artist in 2013 – the year his father died. Before that, he has already been active as a songwriter. The year later, he released his self-titled debut album. Cole Swindell become a platinum album and also was likely a big factor him winning the New Artist of the Year category of the ACM Awards. Even though the sales of the following two album could not connect to the platinum record, You Should Be Here (2016) and All of It (2018) were very successful in the US Country Charts. Swindell also grew a fan base in Australia and Canada. Apart from these album, his discography lists five EPs so far. He had a couple of very successful singles as well, including Chillin' It (2013) and You Should Be Here (2015), which both lead the US Country Charts.
Cole Swindell – Stereotype – Track by Track
The 13 song album lasts 44 minutes.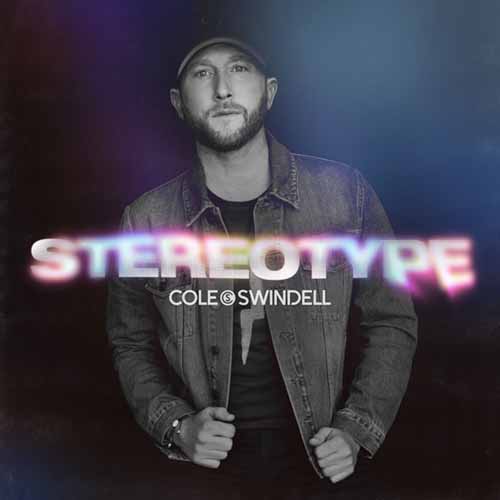 1. Stereotype
Cole Swindell released the title track as the final "appetizer" to the album a week before the album. Nice song, which comes with a typical modern country sound. Not the best track of the album, though.
2. Every Beer
Stereotypes and something with alcohol – the first songs of Cole Swindell's 2022 one feels like a safe haven of country music songwriting (with a wink, at least). Not a drink-and-party song, but a really good listen. More rocking than the opener.
3. Never Say Never (feat. Lainey Wilson)
Almost 15 million streams on Spotify already – how could I dare to say anything negative about this collaboration with Lainey Wilson? Apart from that, there is simply no reason for it. This guy is just great in doing great songs.
4. She Had Me At Heads Carolina
Okay, that's the way to make me smile. Taking the Jo Dee Messina classic and transforming it to the world of Cole Swindell. The song is not a 1:1 cover and comes with alterations in melody and an adopted story – which makes it special. Love it.
5. Sayin' You Love Me
The fifth track is coming with a very strong aura. Great work on the instrumental side – which creates a strong foundation for this track. Thumbs up!
6. I'm Gonna Let Her
Rocking tracks, emotional moments – this guy is able to deliver all kinds of country music songs. Beautiful, gentle song.
7. Down To The Bar (feat. HARDY)
When Cole Swindell is pairing up with HARDY, you don't expect a sweet musical romance with fiddles and harps. And, yeah, this one is a nice country rocker with a strong vibe. Cheers and let's dance – music made to have some fun with.
8. How Is She
The eighth song is a straight, nicely flowing one. It is a good song in the middle of a bunch of very good tracks – this makes you feel it is worse than it actually is.
9. Miss Wherever
Miss Wherever is the weakest song of the album to me. The song really struggles to emancipate and spread its own character in the song selection of Stereotype.
10. Single Saturday Night
87.6 million streams at the time of reviewing on Spotify – even Never Say Never feels like a slight fail compared to the stats of this May 2022. Thereby, the song does not start too energetic or present to me. However, the first chorus changes that dramatically latest. Cool one, indeed.
11. Some Habits
Six songs of Stereotype have been released to the country music listeners already before album release, this country ballad is the last one in the order of play. Such a strong voice. Even though Cole Swindell does not feel to need to modulate his vocals too much, he feels so personal and relatable in here.
12. Girl Goes Crazy
Girl Goes Crazy is a really nice mid-tempo country track with a nice vibe and a nice presence of guitars and rhythm. A song as you like to listen to on a country music road trip.
13. Walk On Whiskey
There were stereotypes and alcohol at the beginning of the album, there is whiskey at the end. The last song is a beautiful slow track. To me, the storytelling and emotional set even beats Some Habits – lovely finale.
Cole Swindell – Stereotype – Spotify
Here is the album on Spotify:
Cole Swindell – Stereotype – My View
Hope that we don't have to wait for additional four years for the next album – Cole Swindell is just an excellent songwriter. You have to remark that the best songs have of the album have majorly been released already. Walk On Whiskey and She Had Me At Heads Carolina are new gems in the list of Swindell songs, though. Modern country music listeners have to give Cole a try.
Flyctory.com in Atlanta
Here are all postings related to Atlanta GA:
Rotterdam & The Hague
Here are all my postings about the Rotterdam & The Hague region: