Sea Life runs several outlets in Germany. One of them is in Oberhausen in the Ruhrgebiet region. With 5000 inhabitants and 4000 square meters of exhibition size, it is the largest one of the country. I had a visit and take you to the life of fish and other water animals.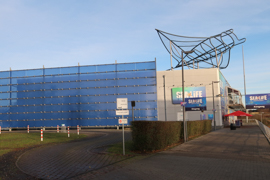 Sea Life Oberhausen – Location & Admission
One key reason why Sea Life Oberhausen is so popular is its location. It is right at the Westfield Centro shopping mall, which is Germany's largest shopping destination. It is located right at the A42 motorway, Oberhausen-Neue Mitte exit. There are several free parking spaces around. The area features a couple of entertainment destinations like a water park, the Gasometer Oberhausen, a concert venue and many more. Merlin Entertainments also drives the Legoland Discovery Center just a few steps away.
The aquarium is opening daily (apart from a few holidays), from 10:00 to 18:30 hrs. If you want to visit on a weekend or during evening times, I would definitely not recommend to walk-in but reserve a time slot on their website. Apart from that, the online ticket is slightly cheaper, 20.50 EUR for adults. There are also annual tickets for the Sea Life Oberhausen as such, or the annnual Merlin Abenteuer Pass, which leads to free entry at all German Merlin attractions (and some more).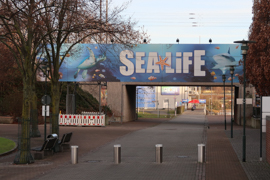 Sea Life Oberhausen – The Visit
The aquarium is split into different sections. For example, it starts with habitats themed after the River Rhine, which is solely located a few kilometers away. You can roughly say that Sea Life Oberhausen first features domestic aquatic life, before it rather concentrates on more exotic locations. Documentation is in German, you do get basic information in English and Dutch as well. As Sea Life does so in practically all of their places, there are screens which introduce you to the fish and other animals which you can explore on that specific basin. There are also special "Missions" so that kids have a more exciting visit.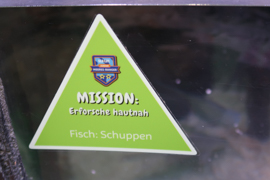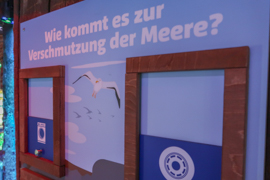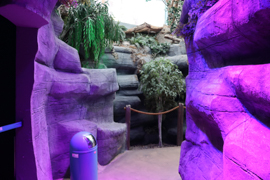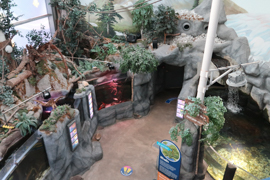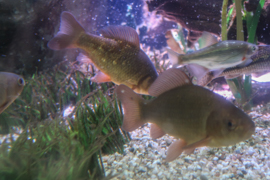 Sea Life Oberhausen thereby also has some rather unusual topics. The second area, for example, concentrates on life in a dripstone cave and is very interesting. In general, they do a great job in presenting facts and giving you an entertaining and educative visit. My pictures have been taken on a Friday early morning, which was a lovely time to visit.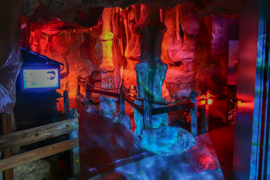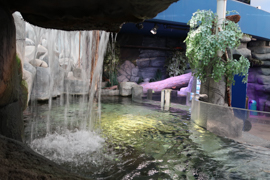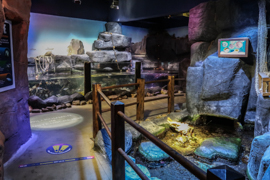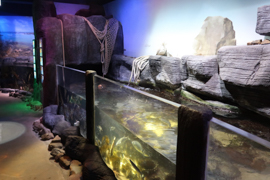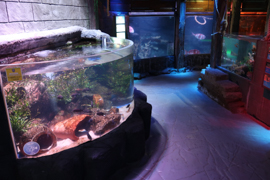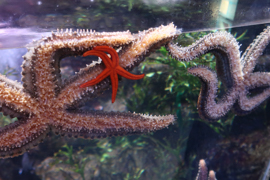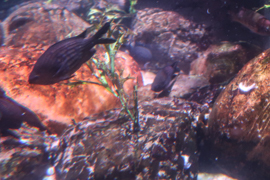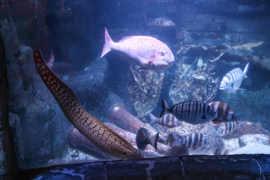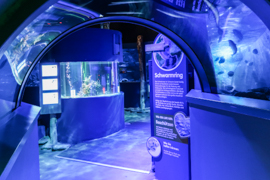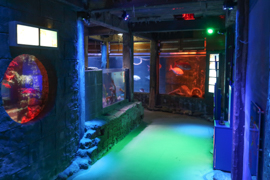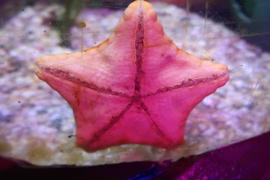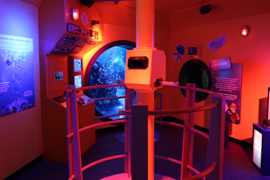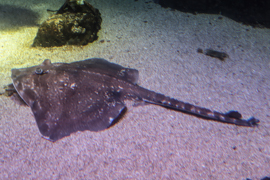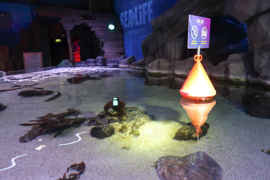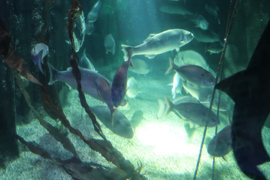 Outdoor Otters and the Tunnel
Another special feature of this outlet of the global aquatics franchise is that they have a designated outdoor exhibit. This is majorly dedciated to the otters living there (unfortunately, I did not manage to take a good shot. However, Sea Life also educates their visitors about pollution and harming the economic system, so that this area also discusses the impact of plastic rubbish.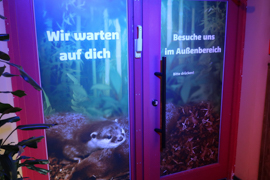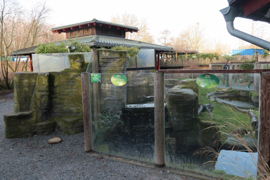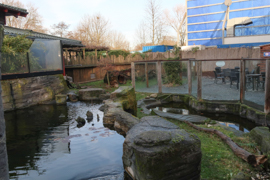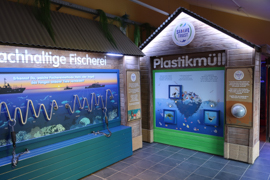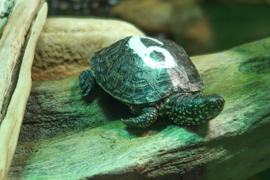 Being back indoors, there is a stronger focus on tropic and exotic regions. You also now pass the signature part of any Sea Life, the tunnel through their largest aquarium. The Oberhausen one is really nice. There is no automated moving walkway like in other locations, but it is comparably long. Afterwards you stay in the rather warm and humid regions and for example take a visit at water life in the Amazonas region.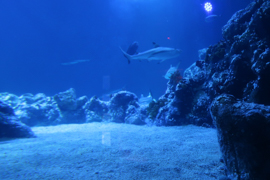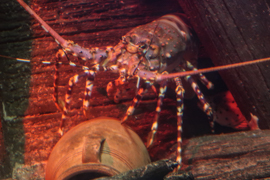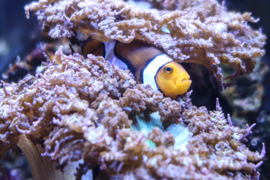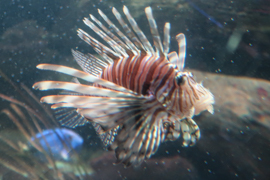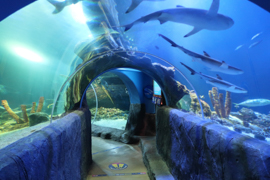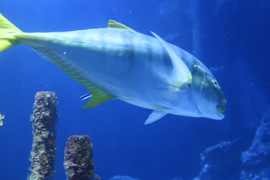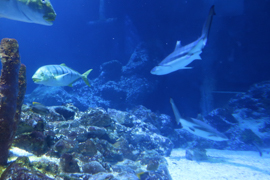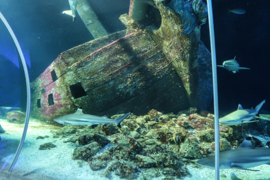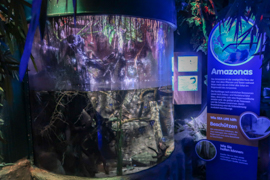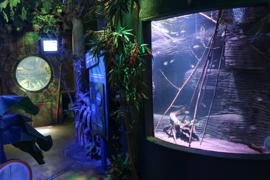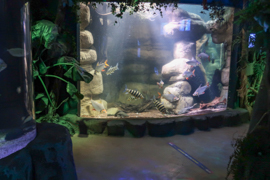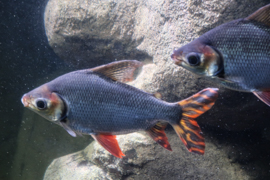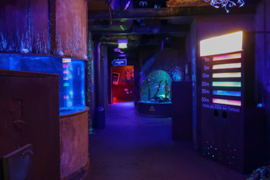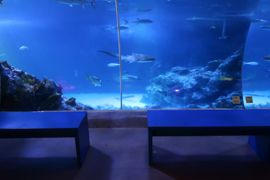 Sea Life Oberhausen – Services
Sea Life Oberhausen runs a virtual reality ride for an additional charge. During my visit in later 2021, it was closed, though. The souvenir store is a typical Sea Life one, which is rather large, but apart from that does not lead to overwhelming thrills. There is also an indoor cafe and an outdoor snack point.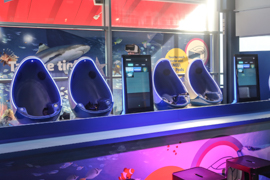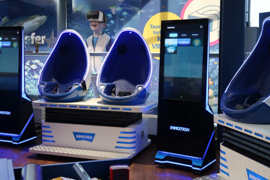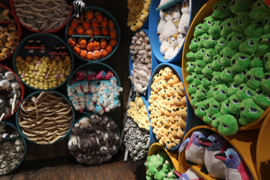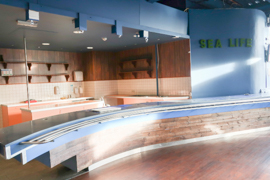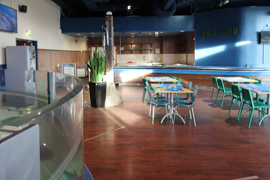 Sea Life Oberhausen – My View
Sea Life Oberhausen is definitely one of their best locations. The atmosphere is relaxed, the aisles are wide enough (in contrast to other places) and the displays are good. I absolutely enjoyed my visit and would recommend to have a look if you are around.
Merlin Entertainments
Here are all my postings about places driven by Merlin Entertainment Group:
Ruhrgebiet
From Duisburg to Hamm – here are all postings related to the Ruhrgebiet in Germany: