Chinese Lantern Festivals and similar events became very popular in many European cities over the last years. Thus, I was really curious how the Dubai way of illuminated colorful figures is like when I visited the Emirates in 2020. The nighttime light show is called Dubai Garden Glow. Here is my review.
Dubai Garden Glow – Location & Admission
Dubai Garden Glow is located in Zabeel Park, South of Dubai Historic District. The entrance to the light show is located on the South side of the park, which you can easily reach via the Sheikh Zayed Road / E11. There are free parking lots – the attraction is however very popular and the volume of parking lots does not reflect the demand. The Northern part of Zabeel Park features the Dubai Frame. Conrad Dubai, where I stayed on a previous trip, is almost in walking distance.
Adult admission to the park (online ticket) was 65 AED. Opening hours are 17:00 to 22:30 Saturday to Thursday. On Fridays and public holidays, the park closes half an hour later.
Dubai Garden Glow – The Visit
Right when you enter Zabell Park, you run to the shore of the pond, which is having a lovely illumination of swan figures. I loved the reflection with the water and all the colors. There was no suggested round course, but I roughly visited the exhibition in clockwise direction. There are several beautifully illuminated walkways, which create a very unique atmosphere.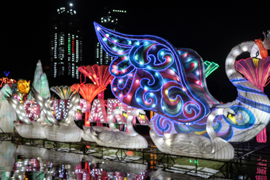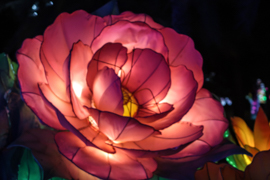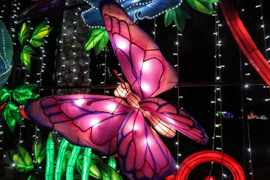 There are a lot of dioramas which as lovely for kids – especially colorful animals of all kinds. I can hardly state a clear favorite. Compared to a Chinese lantern festival at Cologne Zoo I visited a few years ago, the number of displays was massive, though. Of course, you could also take a picture at an illuminated I Love Dubai sign – you need to be friendly to all the influencers visiting you 🙂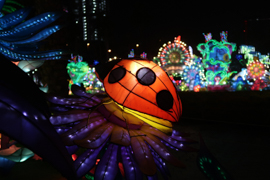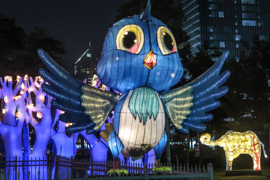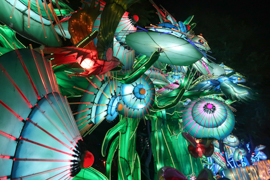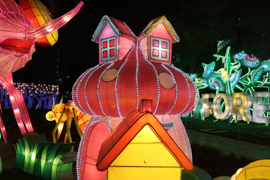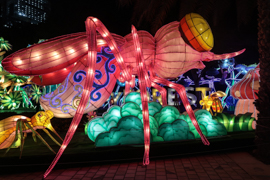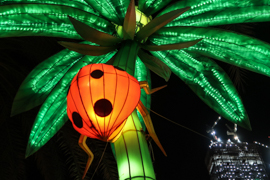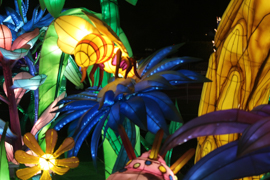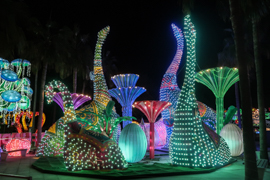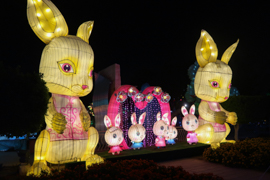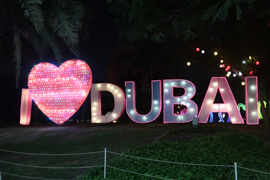 The Dubai Garden Glow Art Park section features some beautiful exhibits. Getting closer to the E11, there is a beautiful lighted tunnel. Just enjoy the pictures and pick your very personal favorite.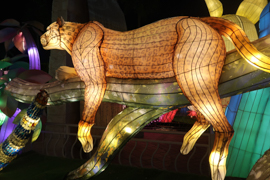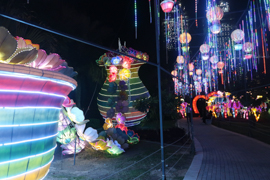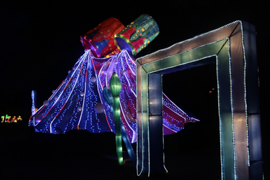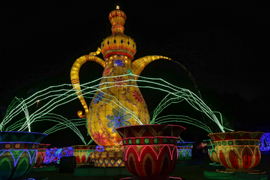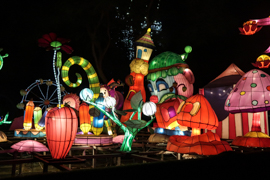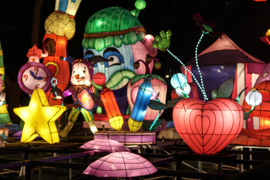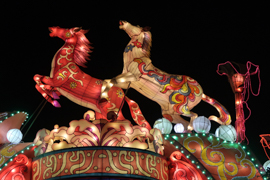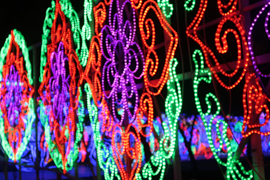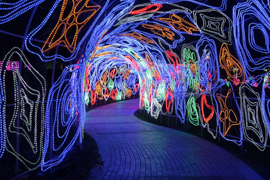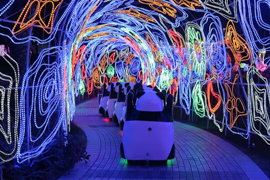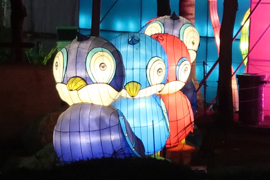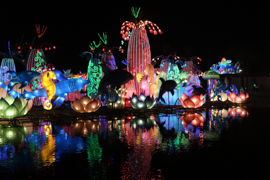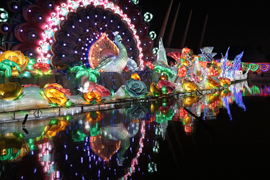 Zabeel Park also offers a Dinosaur Park, which is very popular among the younger visitors (also during daytime). I did not like that part too much, but just took it as a bonus.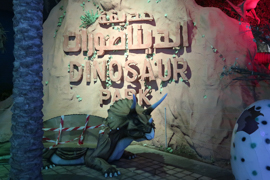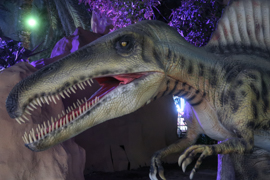 Dubai Garden Glow – Services
The dinosaur park area is also featuring a couple of snack booths, ranking from hot snacks to ice cream. Unfortunately, the light was rather unfortunate and the area too crowded to take some proper pictures of the services.
Dubai Garden Glow – My View
Dubai Garden Glow is a lovely way to finish your day in Dubai (if you do not plan to visit the Dubai Fountain or the lovely Global Village, at least). I had a really relaxing time there. Sometimes it felt a bit too crowded and the parking situation is indeed annoying. However, once you get away from the entrance area and dinosaurs, it is really a great place. Absolutely recommend it, especially with kids.
Flyctory.com in Dubai
Here are all postings about the entertainment wonderland Dubai:
"Travel with Kids" Postings
Here are all postings about locations I recommend to visit with kids: