A place about city development and planning? Does not sound to be the most thrilling spot on Earth, but in Singapore, the Singapore City Gallery is one of the best rated attractions of the city. After a some recommendation by a colleague at work, I was really curious about this place – and finally absolutely enjoyed being there.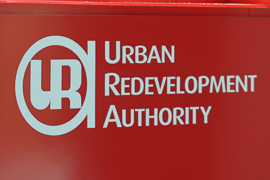 Singapore City Gallery – Location & Admission
Singapore City Gallery is located in the URA, the Urban Redevelopment Authority of Singapore in the Southern part of the city. There are plenty of other attractions around, like the Maxwell Hawker Center or Chinatown with the amazing Buddha Tooth Relic Temple. It is also close to the So/Sofitel I stayed in during my second stay in 2019.
Entrance to the Gallery is free. The exhibition can be visited Monday to Saturday, 9:00 to 17:00 hrs. There is no metro station next to the City Gallery, but Tajong Pagar, China Town and Telok Ayer are in definite walking distance.
Singapore City Gallery – The Exhibition
Visiting the Singapore City Gallery starts with an exhibition of historic maps of Singapore. They are not just interesting from a city development perspective, but it is also a nice reflection of cultural development. In each section of the exhibition, there are also references how Singapore might change in the future.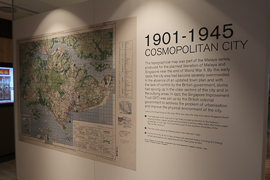 The next section is trying to explain the key functions of a city and how these demands are changing over time. There are a lot of interactive screens, which illustrate the topic in a lovely way, easy to understand. This part of the gallery touches demands like water and power supply, rubbish and recycling, traffic and public transport and many more. On some screens towards the end, you can also see how your decisions would influence the city's development. You can also learn how SIngapore already tries to minimize car traffic in some new boroughs.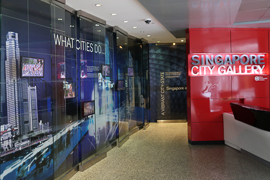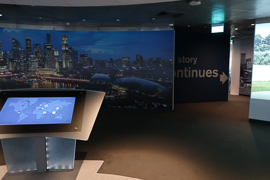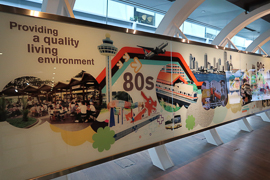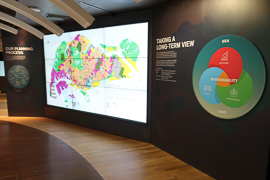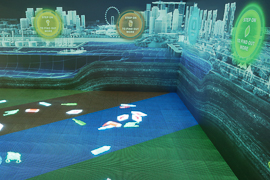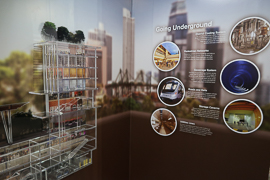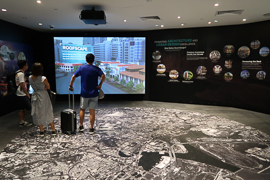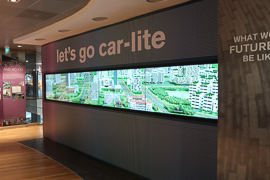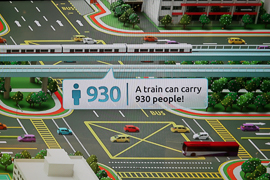 The Singapore City Model
All the exhibitions and displays before are the heart of your visit, but the Singapore City Model is something like the signature part, the one thing everybody knows. It is massive and really detailed. You can already watch it from above, but standing next to it makes your visit even more impressive.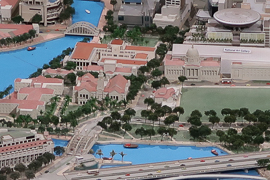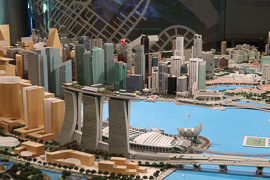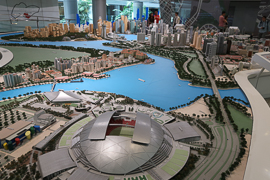 Singapore City Gallery – Ground Floor
Strictly speaking, ground floor is not part of the Singapore City Gallery. However, there were some interesting exhibits here as well. For example, there was a school competition about city development, which was really impressive, when I visited the Singapore City Gallery in July 2019. There are also some interesting spots and stores, so it might be sensible to stroll around and maybe have a short break in the coffeshop.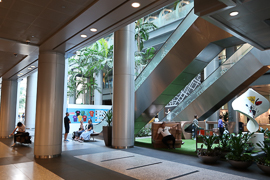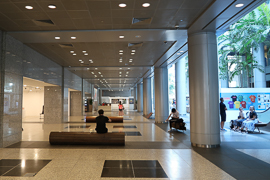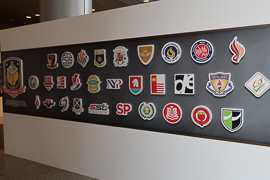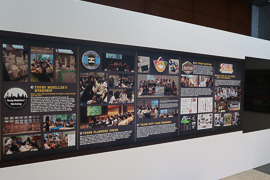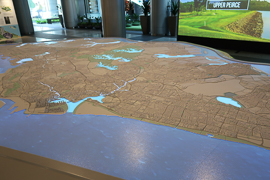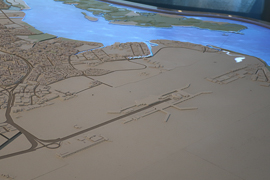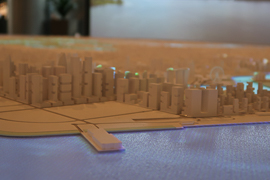 Singapore City Gallery – My View
Maybe this place does not sound to be too thrilling, but the exhibition is excellent and thus very catching. It is not just the model of the city, which is of course an eyecatcher. The whole place is just fantastic and presents so many aspects and details about city planning. The limited space in Singapore makes this topic even more interesting. If you are in the city, just dare to look. To me, it is an absolute Top Pick!
Singapore – More Postings
Here are all postings which deal with Singapore:
Flyctory.com on Social Media
Flyctory.com is active on the following social media platforms:
Furthermore, you can follow the weekly updated Country Music Playlists on