Not just due to my favorite flight with LATAM from Frankfurt to the Spanish capital, I love being in Madrid. The city is full of interesting places, great food and interesting museums. A very interesting technical museum is the Madrid Railway Museum (Museo del Ferrocarril), which offers a nice collection of railway memories.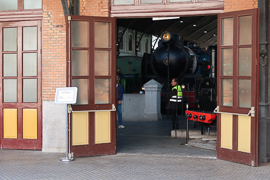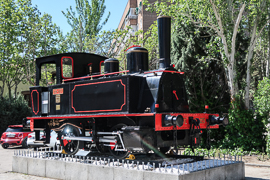 Madrid Railway Museum – Location & Admission
The museum is located in the history Delicias station. The easiest way to get there is taking the metro to the equivalently-named station using line 3. From there, it is a short walk. However, the museum is slightly hidden, but it is somehow signposted.
The museum is open Monday to Friday 9:00 to 15:30 hrs, 10:00 to 19:00 on weekends. In summer months, June to September, the opening times are reduced to 10:00 to 15:00. The adult admission is 6 EUR. It is reduced on weekends to 3 EUR.
Madrid Railway Museum – Train Exhibition
The locomotives and carriages are located on the four tracks of the former station. The exhibition surely focuses on Iberian railroad history, but there are also a few other items. One of the core and most interesting trains is the Talgo II, a 1950 luxury train. You can have a look inside many exhibits in this museum, especially step into or have a look into steam trains, but the Talgo is more or less fully accessible.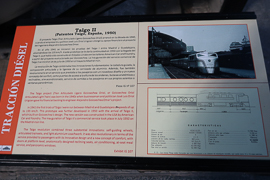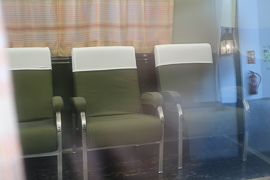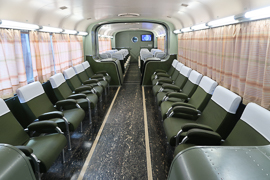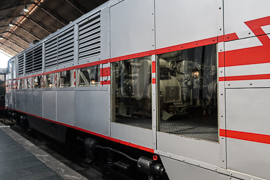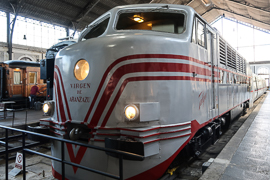 Apart from that, there is a wide collection of trains and rail-related vehicles. There are even some additional exhibits here and there. There is quite a wide selection with a nice mumber of steam trains.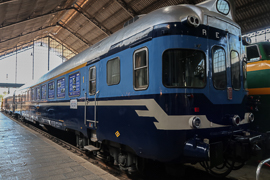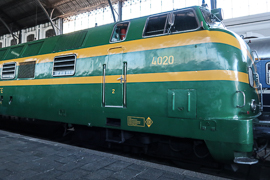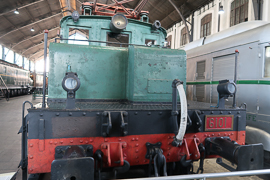 Another key exhibit (unfortunately, the mirrors are quite reflective) is the selection of luxury and salon cars. It is very interesting to dip into very high class rail travel in former times.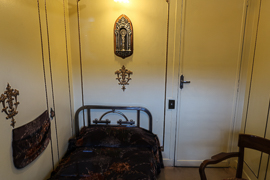 Madrid Railway Museum – Other Exhibitions
Especially in the rooms provided by the historic station building, there are a couple of interesting additional exhibitions.
Infrastructure Exhibition
A very wide, but really catching collection, is the rail infrastructure museum. There are bolts, ticket machines, models of environmental buildings, models of control facilities and much more.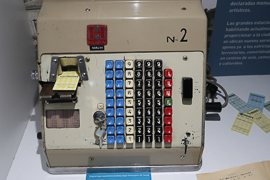 Model Railway Collections
There are two model railways collection within the Museo del Ferrocarril. First of all, there is a model railways landscape, which is in operation at selected times. Quite a nice one, though it is not overwhelming like the modern model railway landscapes.
Another hidden gem of the museum is the selection of model trains by Carlos Pascual Quiros, who has gathered a massive number of locomotives in his collection. The room is nicely presented with an original train in the middle and a train cockpit.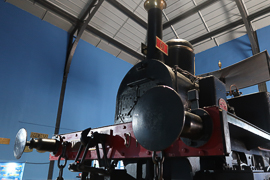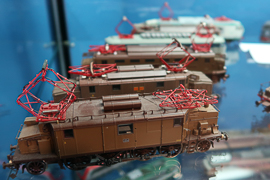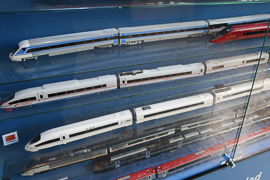 Railroad Paintings and Station Clocks
At one wagon in the exhibition, the windows have been blindfolded and the wagon is now acting as a gallery. Several paintings and prints of railroad motives are on display.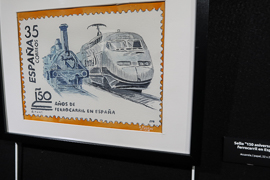 In addition, there is also a small collection of station clocks.
Madrid Railway Museum – Services
One of the nicest features of the museum is the lovely restaurant and cafeteria, which are both located in historic dining car. I just checked out the atmosphere in the cafeteria, which was really outstanding. The restaurant looks even nicer and more posh (with increased prices, of course, as well).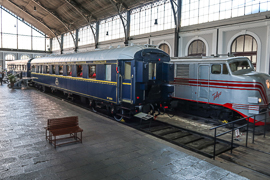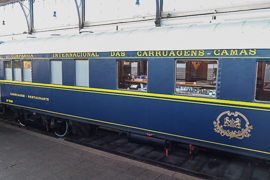 A nice additional feature on selected days is quite huge garden railroad, for which you can buy a ride at a quite low fare. I felt that the atmosphere outside there, close to the tracks, was really nice.
Of course, there are vending machines and a souvenir shop close to the entrance, which looked to have quite a vast selection of rairoad literature.
Madrid Railway Museum – My View
If you like railroads and happen to be in Madrid, I definitely recommend you to visit this place. Especially when the garden railroad is operating, it is also a great place for the whole family. The scenery is lovely and the collection of items, especially including the additional galleries, it absolutely great. Finally, 3 Euro on the weekend is an outstanding value for money, which finally leads to a Top Pick! rating for the Madrid Railway Museum.
Technical Museums – Other Postings
Here are all other Flyctory.com postings dealing with technical museums and exhibitions:
Flyctory.com in Madrid
Here are all Flyctory.com postings related to the Spanish capital: