One album out of the 6th August 2021 releases I was looking forward listening to especially was the self-titled one by Laci Kaye Booth. She is one of countless artist, who somehow made their way after contesting in a nationwide talent show. Here are my thoughts about the young female country artist.
Laci Kaye Booth – About The Artist
Laci Kaye Booth is a Texas country artist. She grew up in Livingston, Northeast of Houston. Her promotion company states that in fact her music career has started with family karaoke battles in her grandmother's backyard. The majority of followers might know Laci Kaye from American Idol, however. In Season 17 of the show (or: during 2019, as you would likely rather say in Europe), she made it into the Top 5, when she was eliminated. Two years before that, at the age of 22, she had already released her debut EP Something New. Laci Kaye Booth will be her debut album.
Laci Kaye Booth – Laci Kaye Booth – Track by Track
The eight song album lasts 28 minutes.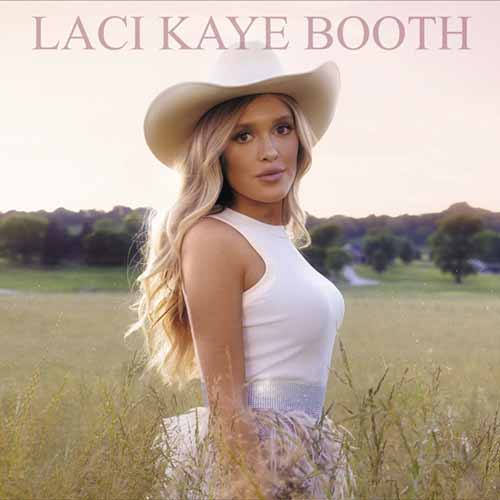 1. Used To You
One of the very special facts about the about right at the very beginning of my review: none of the songs, as far as I could see, has been released before the album release. Lacy Kaye Booth starts with the beautiful ballad Used To You. A super-soft and gentle voice is the foundation for a beautiful starter. Love it!
2. On The Fence
On The Fence starts with a guitar riff and tells you from the very first moment: this song will be a bit of different than the opening track. The song is finally not as rocking as you might expect it at first sight – but is has a lovely groove. Love the rather traditional background melody combined with Booth's voice, which makes the song feel modern.
3. Treasure
Treasure is a really cool song. The song does not feel too much like country music, but it comes with summer pop vibes and a nice rhythm which makes want to dance.
4. Broken Heart Still Beats (feat. Charles Kelley)
Quite a country music celebrity on track number 4: Charles Kelly from Lady A(ntebellum) is joining Laci Kaye Booth for Broken Heart Still Beats – the result is a really nice modern country collaboration. Four very different songs so far – and any of them made me smile.
5. Shuffle
Shuffle combines the magic of the two previous songs to me. On the one hand, it is just a straight modern country song. On the other hand, this well-produced track has this magic touch of Treasure and makes you want to dance.
6. If He Would've Stayed
Slow one again: If He Would've Stayed is full of romance and emotion. A beautiful ballad, which is again taking a lot of its energy from a beautiful vocal performance.
7. Visions
With 4:09 minutes, Visions is the longest track of the album. Maybe not the most present and catching song of the album, but it has a quite beautiful melody. Not at all bad.
8. Heart of Texas
For the closing track of her debut album, Laci Kaye Booth is going for a slow song again – Heart of Texas is simply a lovely emotional finish of these eight tracks.
Laci Kaye Booth – Laci Kaye Booth – Spotify
Here is Laci Kaye Booth on Spotify:
Laci Kaye Booth – Laci Kaye Booth – My View
I expected a good release here – and Laci Kaye Booth just delivered: her self-titled debut is a beauty. The album could have one or two additional songs – but, hey, at least you get eight new songs. Really good listen!
Media Reviews – Women Country Debut Top Pick!s
Here are all my Media Reviews about debut recordings in Women Country closing with a Top Pick! rating:
Flyctory.com on Eating & Drinking
Flyctory.com is not a culinary blog. Nevertheless, here are all posts dealing with Eating and Drinking: