Running into Money on You, the debut EP by Jason Nix, was the story which happens about every Friday to me: after I did a couple of reviews of new releases I planned to do, I scanned the country music market for new releases I did not have in focus. Nix's characteristic voice and powerful voice just made me do a deeper scan of the EP – and after one, two minutes of having some snippets of his release, I felt to share it with you. Nix released Money on You on 2nd October 2020.
Jason Nix – About The Artist
Unfortunately, my bio information on Jason Nix is very limited. He is one of the country music artists of the sheer unlimited Texas talent pool, originally coming from Mansfield in the Southern Dallas / Fort Worth area. He toured as a guitar player for many years, until he decided to do solo stuff as well. Thereby, his debut single (2018) has the beautfil title Singing For The Money. The song has more than 800,000 streams on Spotify. Beginning of this year, he released the track Let's Get Married, all other 2020 publications are part of the EP.
Jason Nix – Money on You – Track by Track
The EP contains six songs and lasts 18 minutes.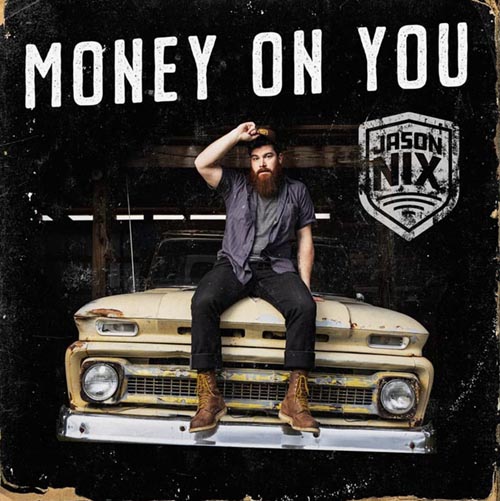 1. Money on You
The EP incepts with the title track, which was also the first single released out of the collection of six songs. Powerful modern country, in the typical Nashville streamlined mainstream duration of 2:48 minutes. The melody is very catching, the voice sounds great – so it is definitely a good one.
2. Made for Me
Made for Me is a bit more on the traditional country side. Still a powerful track, but a bit more vibe-full, maybe. Just that kind of tune I would love to party to on an open air summer country music festival.
3. Then You Love a Woman
Then You Love a Woman and it all makes sense – if love would always produce this kind of catchy and powerful tracks, the world would just be a bit happier and the sun would shine brighter. It is really tough to name a favorite song in this EP so. Three good ones – and the Nashville-streamlining of music is not strong enough to keep Jason Nix's signature elements.
4. Drunk Tonight
The toughest boys are the best ones in romantic and soft songs – for Drunk Tonight, Jason Nix is slowing down, starting the song with acoustic guitar. A real beauty!
5. Preacher in a Bar
Another track, which is rather on the slower side and another good listen – Money on You and Jason Nix are great fun.
6. .89 Cents
The EP finishes with a lovely road trip soundtrack. A bit of more traditional, a nice groove. That's the kind of music which makes you tab the dashboard of your car luckily while driving through the Midwest. Cool!
Jason Nix – Money on You – Spotify
Here is Jason Nix's EP on Spotify:
Jason Nix – Money on You – My View
Wow – that was fun. Why did Jason Nix not go for solo stuff earlier? The six song have a lot of power, his voice and performance is characteristic. I absolutely enjoyed his tunes. That's modern country music at a very high level – remember it is really his debut one. I want more, for sure – and call this one a Top Pick!, no doubt.
Top Pick EP Reviews
EPs are a growing part of my media reviews. Here are the best – my Top Picks!:
Aviation Museums
Here are all postings about museums concentrating on aviation: