Las Vegas offers entertainment for everybody. One of the places which I love most in the city is definitely the Pinball Hall of Fame, which has an amazing collection of historic and quite up-to-date pinball machines and arcades. Not too far from the strip, it gave me a lot of fun during my hockey trip to the West Coast in early 2020.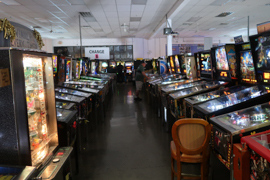 Pinball Hall of Fame – Location & Admission
The Pinball Hall of Fame is located at Tropicana Avenue, not that far away from the strip. A huge sign in front of the not too catchy building avoids that you pass it – you will likely grab a car when you go there.
Admission is free. However, you pay pinball-style – with fees per game. The prices are very moderate – even though I came with just 20 USD in quarters, I could easily spend some 90 minutes in the place without getting fully rid of them.
Pinball Hall of Fame – Pinball Machines
The Pinball Hall of Fame is – of course – about playing pinball primarily – and there is a huge collection of them. You can play 152 machines if you want to test them all. It is also an amazing journey through time. Heavy Hitter (Bally, 1947), and Football (Chicago Coin, 1949) are the oldest machines available in Las Vegas, the newest arcades are as of 2009. It is also interesting to see how pinball machines reflect social life and pop culture at that time. You can play a Simpson's Pinball Party (2003) as well as with Shaq Attaq (1995). Alternatively, you can shoot the ball at Monopoly (2000) or at Pirates of the Caribbean (2005) or Popeye (1993).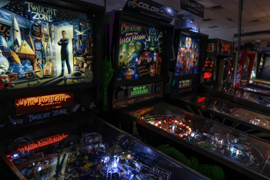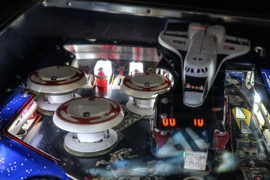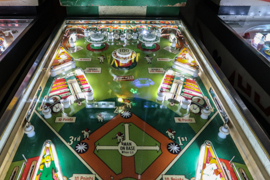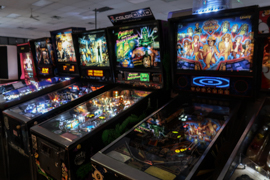 Pinball Hall of Fame – Other Gaming
On top of the pinball machines, you can also do arcades – the Hall of Fame has more than 50 of them. Their collection includes classics like Punch Out or Paperboy (1982), but there are even games like the 1959 Pinch Hitter or the 1971 Fast Ball (in general, baseball feels to be a huge topic in US arcade history). Of course, there are also car racing classics like Outrun (1984).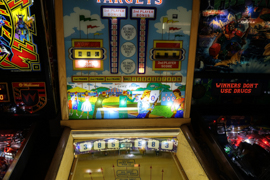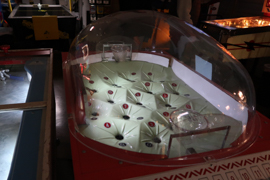 Pinball Hall of Fame – Services
They got a parking lot, they got a toilet and they service the machines – that's just enough for a freaky place like this. Oh, of course there are coin changers… 🙂 I would love to have some options on the merchandise side, but apart from that, there are no services I did miss during my visit.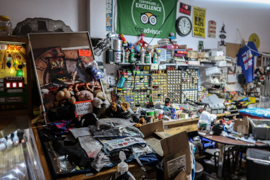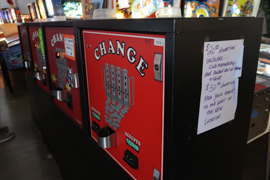 Pinball Hall of Fame – My View
The Pinball Hall of Fame is just an amazing place. What a great collection of arcades, the pricing is fine, there is always a game you feel you want to play. The state of the machines is really amazing – the staff seems to do an amazing job maintaining the games. Just a very low number of games were not available at my visit. The Hall of Fame might not be a too welcoming look, neither from outside nor from inside – but you definitely pay just a little money for a lot of fun. Top Pick!
Gaming & Arcades on Flyctory.com
Video Games and Arcades used to be my passion – and I still like them. Here are all related postings:
Sports Blogging on Flyctory.com
Here are all Sports Blogging entries (no match reports or similar) on Flyctory.com: