Despite just being in the little country for less than 48 hours, I ran into some very interesting sights and museums during my November 2022. One if these places is definitely the Andorra National Automobile Museum (or Museu Nacional de l'Automòbil d'Andorra in local language). This place is much richer than you might expect it to be. Here is my review.
Andorra National Automobile Museum – Location & Admission
The museum is located in Encamp a town right East of the capital Andorra La Vella. It does have a few other museums. Tourists rather know it for skiing and hiking, there is the lower stop of a major cable car in town. The museum is located very centrally in the heart of town. A major parking lot is across the street, there are some hotels and a supermarket around.
The museum opens from Tuesday to Saturday. The morning opening time is 10:00 to 14:00, there is an additional slot from 15:00 to 18:00 after lunch break. If you are quick, you should at least plan for one hour. Car nerds should at least arrive two hours before the museum is closing. Adult admission is 5 Euro.
Andorra National Automobile Museum – The Visit
The museum is covering four floors. There is basic information on signs in front of practically any car. In addition, you can use the audio guide for more details. There is a certain focus on cars which tell stories about Andorra, but in general, it is a global collection of vehicles. There are also some very interesting US-American cars like an 1885 Pinette steam engine. The museum really impressed me. First of all, there is a wide range of cars, regarding their age, their usage (personal cars and civil service) and also their place of manufacturing.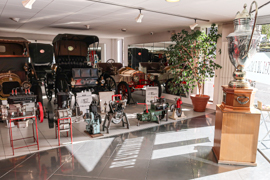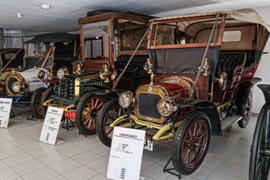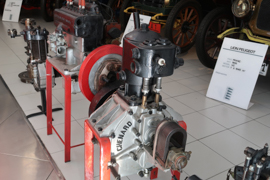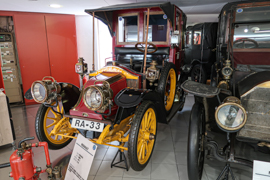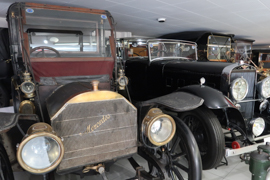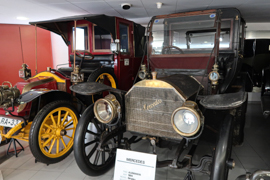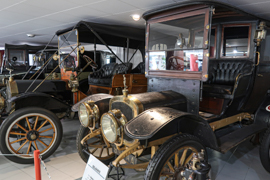 Especially if you listen to the very nice audio guide from time to time, you run into cars with very interesting stories. Did you know that the department store Sears had their own car brand, for example Vice versa, there are also quite some classics in the museum, like the Volkswagen Käfer / Beetle. One section of the museum features ralley and racing cars, which is also a reference to the car racing history in the small Pyrenees country.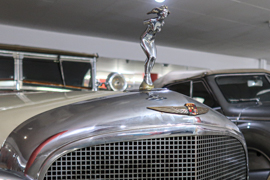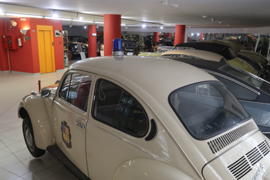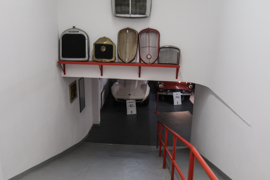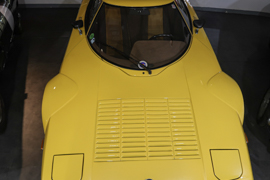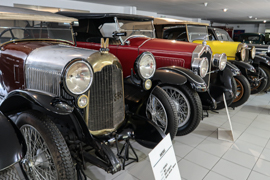 The museum, however, is offering much more than cars. One of the four levels concentrates on motorbikes, bicycles and other two-wheel vehicles. Even though there is less space for these exhibits, there are in fact even slightly more two-wheel vehicles in the museum than cars. There are also a lot of other exhibits in display, which deal with cars and mobility, for example old advertisements, scale models or interesting car parts.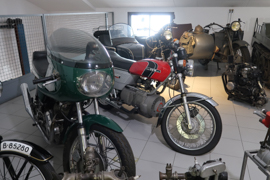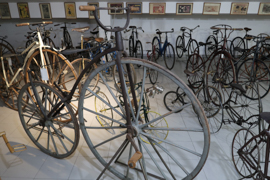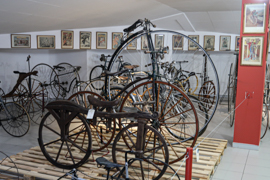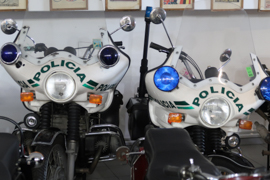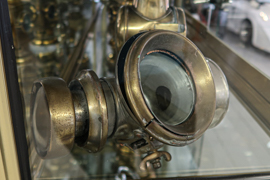 Andorra National Automobile Museum – Services
The staff was really kind. There is a small souvenir shop and toilets in the hotel. However the Museu Nacional de l'Automòbil d'Andorra does not run a cafe or similar facility.
Andorra National Automobile Museum – My View
The museum is definitely one of the hidden gems of Andorra. Also due to the fact than some floors are below ground level, the museum is much larger and offers more variety of exhibitions then you might expect. I absolutely enjoyed my visit there. If you want to have an intense visit and consume the audio guide very frequently, the afternoon lunch break might significantly influence your planning, though.
Andorra
Here are all my postings so far related to Andorra:
Top Pick! Technical Museums
Here are all my technical museum reviews, which have been assigned a Top Pick! rating: