When I took the Brightline high-speed rail trains from Fort Lauderdale to Miami in October 2022, my main destination in the Southern Florida metropolis was… arts. I headed to the world famous district of Wynwood, which is full of street arts and graffiti. Apart from the Wynwood Walls gallery and having a golf cart tour through the quarter, I visited the Museum of Graffiti. Here is my view on this place.
Museum of Graffiti – Location & Admission
The Museum of Graffiti is just a few steps away from the Wynwood Walls, which are likely the key attraction in Wynwood. I could make use of my complimentary Brightline transfer in Miami from MiamiCentral station. Alternatives from an Uber (or by car) is get there is the bus (line 2, NW 2 Av & NW 25 St station). There are (of course) parking garages around in case you drive. Other public transport like the Miami-Dade Metromover are not too handy in this area.
The museum is opening daily from 11:00 to 18:00 hrs. On Saturdays and Sundays, they close one hour later, at 19:00. The online ticket price is 16 USD, which adds up to 19.90 USD including ticketing fee and tax. I paid significantly less due to a Groupon deal.
Museum of Graffiti – The Visit
Visitng the museum took me some 45 minutes. What I really liked is that the museum starts at the basics. and gave clear definitions of graffiti (in contrast to street art) and introduced you to main wordings and styles of this form of arts. The museum also introduces you to famous graffiti artists and conflicts regarding graffiti, e.g. the discussion on vandalism or graffiti on trains.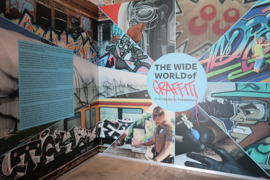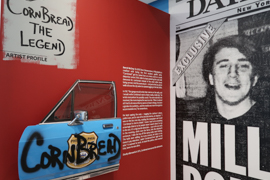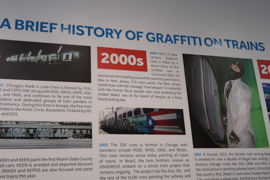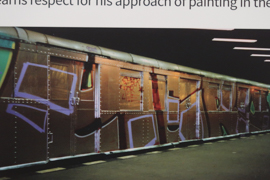 A very interesting section to me was the way the museum also illustrated how graffiti artists more and more became a part of pop culture and commercial culture. For example, you see album covers designed in collaboration with artists or how the styles moved away from murals and other "traditional" locations to fashion, but also tattoos and everyday culture items like skateboard designs. The Museum of Graffiti even shows interior design by graffiti artists.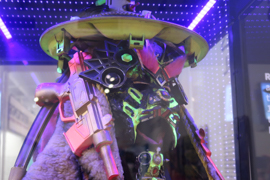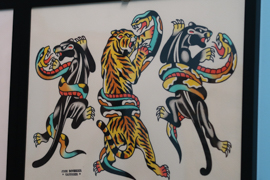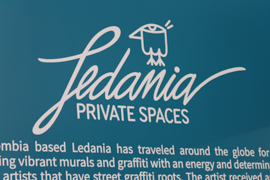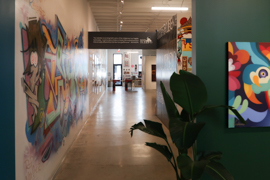 Finally, you also learn about the development of Wynwood, which is very interesting. However, one of my favorite sections was to see how (fictive) characters from sprayed paintings became material in other ways, e.g. as merchandise statues.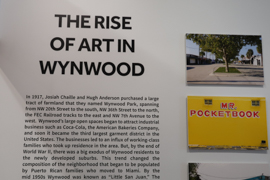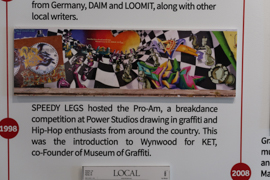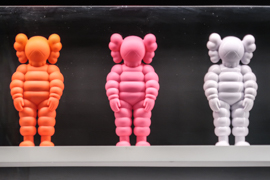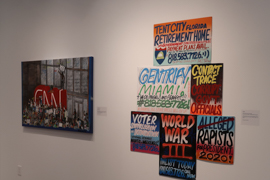 Museum of Graffiti – Services
The staff is lovely and very helpful. You feel that they are into the topic by themselves and proud of what they are presenting. The reception area features a nice gift shop with a lot of graffiti-style merchandise (including shirts etc.), but also a lot of books with more detailed background information. By the way – visiting the museum's loo is an absolute must. It is likely to most iconic one in an museum I visited apart from the one at the Icelandic Punk Museum in Reykjavik. The museum is also driving some workshops and other events.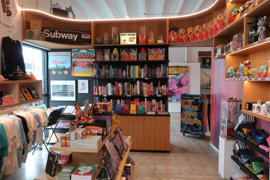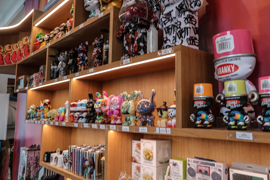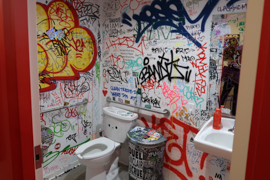 Museum of Graffiti – My View
If you don't have too much knowledge about graffiti (like me), this is a great place to get into it. You really start at the basics – and the roots – and more and more learn how (and why) this form of arts got to where it is today. 19.90 USD might be a bit on the pricey side – but deals are easy to find, so that even the economic part of your visit will be great. I absolutely recommend a visit.
(Greater) Miami
Here are my postings about (Greater) Miami, including West Palm Beach, Fort Lauderdale etc.:
Graphic Arts on Flyctory.com
Under the Graphic Arts tag, I sum up all kinds of paintings, graphics and prints: