When I googled Rachel Bradshaw, the (German) first displayed "Daughter of Terry Bradshaw". Indeed, the 34-year old is quite linked to my beloved hockey home town Pittsburgh, where her father was a successful quarterback for the Steelers. However, Rachel is much more talented than a "daughter" of and released her self-titled debut EP on 7th January 2022. Here is my review.
Rachel Bradshaw – About The Artist
Rachel Bradshaw was born on 13th May 1987 in Dallas and grew up in Westlake on the Northwestern edge of the Dallas / Fort Worth area. Apart from her father's popularity as an American Football player and TV host, she became famous as part of the Bradshaw Bunch family documentary. She studied at Belmont University, Nashville, and especially stepped into the focus of the music world as part of the trio Stella // James. Wild Horse, which is featured on her debut EP, has been her first single in 2020. Before Christmas, she released two festive songs, What Makes Christmas and Christmas To Me, the latter featuring her father.
Rachel Bradshaw – Rachel Bradshaw – Track by Track
Rachel Bradshaw features six songs and lasts 23 minutes.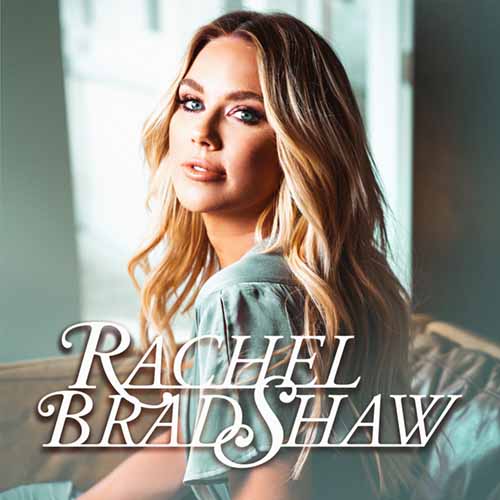 1. Wild Horse
Play it safely: Rachel Bradshaw's debut EP starts with her most successful song so far, Wild Horse. The song already illustrates: she is doing her thing – and I really like it. No streamlined 2:30 track, but four minutes with a nice acoustic guitar-alike atmosphere and a very present voice. Really nice listen.
2. Aphrodite
Aphrodite is the second single release from this EP so far. Again, I feel that Bradshaw creates a nice, direct connection to the listener. The instrumentation is pushing the song a bit more towards the country-pop side of music. The song just stays in your mind – that's likely the best thing which can happen to songs on your debut major release.
3. Smoke & Mirrors
Nothing seems clear here
It's just smoke and mirrors
Smoke & Mirrors is one of my favorites on the EP. I like the way how Bradshaw's vocals, but especially the whole melodic setting is creating a deep, melancholic feel – nonetheless, there are a bit more energetic moments in this four minute listen as well.
4. Jack of All Trades
Jack of All Trades is somehow the most "universal song" to me. What I mean by that: it feels to have something for any listener: it reminds me of traditional pop-rock, it has this country music flavor – and finally, there is also the focus on Bradshaw's vocals. Like in other songs as well, she is also working with cello sounds in the background, A really nice almost five minute listen.
5. Dear
Dear is a piano and guitar ballad with some strings and background rhythm. I feel that there is even a bit too much of an arrangement around the song. It could be even better if you strip it down to the key and her vocals.
6. If I Needed You (feat. Jamey Johnson)
The EP closes with a duet with Alabama-origin country artist Jamey Johnson. The song is just having some organ chords in the background and is apart from that focusing on the artists' voices. That leads to an amazingly intense listening experience – and increases the possibility to start over from the beginning of this set of six songs.
Rachel Bradshaw – Rachel Bradshaw – Spotify
Here is the EP on Spotify
Rachel Bradshaw – Rachel Bradshaw – My View
Congrats! That's indeed a great six sound presentation of Rachel Bradshaw and her musical skills. I like that Rachel creates a very own sound, that the songs take time to tell their stories. There are quiet and louder moments – just as you aim to showcase an emerging artist. Love it!
Dallas / Fort Worth Music Postings
Here are all my Music & Media postings related to the Dallas / Fort Worth region:
Media Reviews – Women Country Debut Top Pick!s
Here are all my Media Reviews about debut recordings in Women Country closing with a Top Pick! rating: