Before heading to the United Arab Emirates in February 2022, flying with Finnair from Helsinki Airport (HEL) to Dubai (DXB) gave me the opportunity to have a look into the Finnair Business Lounge in the Non-Schengen area. I already shared my thoughts about the amazing Platinum Wing with you – but as, due to Covid-19, there was just one flight on that Wednesday evening, Finnair only opened their "minor" business lounge.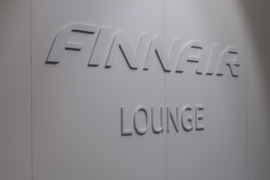 Finnair Business Lounge Helsinki- Location & Access
The non-Schengen Business Lounge is located right next to the Platinum Wing. The two lounges also share the same reception desk. Both lounges are located near gate 52. It felt a bit of strange that my flight was operating from gate 40 at that day.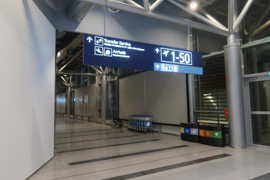 The Finnair Lounges are open to eligible customers of oneworld airlines. Apart from Finnair, this majorly applies for Japan Airlines connections (which are currently not operationg). Qatar Airways are contracted with the Plaza Premium Lounge. You need to either fly Business Class (or First Class, if offered) or have a Sapphire or Emerald Tier at oneworld to use the Finnair Business Lounge behind the Schengen border controls.
Finnair Business Lounge Helsinki – Atmosphere
Finnair Business Lounge is really large and offers very different kinds of seats, as you see in the pictures below. From very cozy places made to relax to bistro-alike seating next to the dining buffet, you will find the right spot for your needs. The Finnair Business Lounge also offers a nice bar, which I unfortunately did not take a picture of. There is also a designated area for families and kids.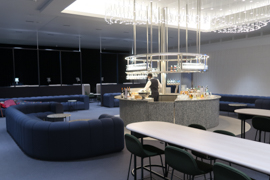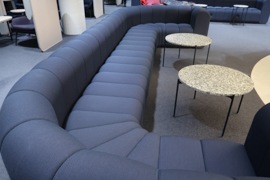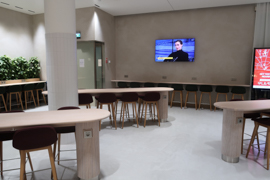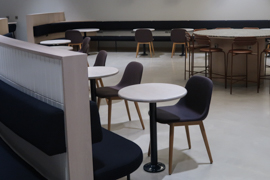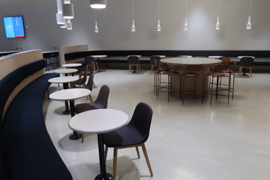 Finnair Business Lounge Helsinki – Eat & Drink
Despite just some 20 or 30 people made use of the large lounge, Finnair offered a really nice range of catering. The buffet overall had a Scandinavian signature with straight, down to Earth dishes. The meal was very tasty and also offered salads and some sweet delights.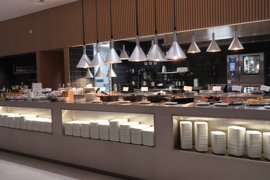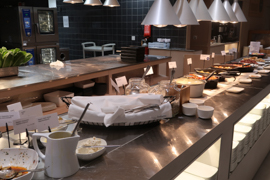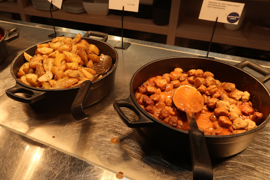 The lounge also offers a nice range of drinks. Especially the bar service is really great. Having my first Finnair Business Class flights since some years, I definitely had to go for some bubbly wine. The bar also serves some really nice alcoholic and non-alcoholic cocktails.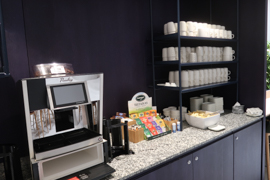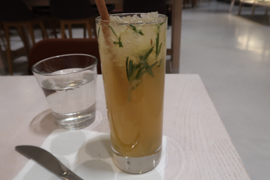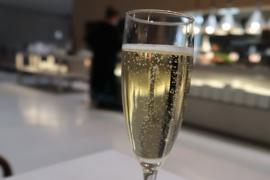 Finnair Business Lounge Helsinki – Services
The Finnair Business Lounge at Helsinki Airport (HEL), non-Schengen does feature five private showers. There are also lockers at the entrance. In contrast to the Platinum Wing, there is no sauna at the lounge.
Finnair Business Lounge Helsinki – My View
Especially due to the late departure time from Helsinki (short before midnight), having some time in the lounge to grab a bite and relax before the flight has been a real treat. The Business Lounge is, of course, not as posh as Finnair's premium lounge, but it is not that far away from it. Finnair non-Schengen flights simply start in style – at least if you have lounge access for any reason.
(Greater) Helsinki
Here are my Flyctory.com postings related to the Helsinki Metropolitan Area:
Lounge Reviews on Flyctory.com
Here are all Lounge Reviews on Flyctory.com: