In the recent past, I had two car rentals with Hertz from Helsinki Airport (HEL). This review is reflecting a rental I had in September 2021, when I needed a car to cover the Tennis Davis Cup tie between Finland and India. A later rental in October 2021, however, came practically with the same experience, but just another car – in October, I have been driving a Volvo V40.
Hertz Helsinki Airport (HEL) – The Rental
I rented a Ford Fiesta class car for four days in September 2021, from Thursday to Sunday. The overall rental fee was 180 Euro, including basic coverage (my credit card is covering the excess). Due to my Hertz Five Star status, I have been upgraded to a Ford Focus, see below.
Hertz Helsinki Airport (HEL) – Location & Office
Like all rental car companies at Helsinki Airport (HEL), Hertz is located between the Terminals 1 and 2 of the travel hub. The cars are in fact parked at a parking garage across Terminal 1. Especially for very early flights, the office is typically not services. Hertz also has a service booth in the parking garage itself for peak times – I however rarely saw that one being open. You typically return the keys back at their office in the airport (or put them into the key container there).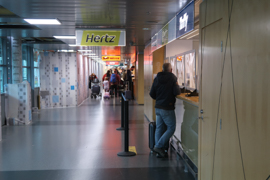 Hertz Helsinki Airport (HEL) – Receiving The Car
Receiving the car was very smooth. As Hertz got all my relevant data, the handover of the keys was at most two minutes, so that I could quickly head to the parking garage, which is circular – so even if you run into the wrong direction you finally end up finding your car easily. The walking routes to the cars are majorly covered.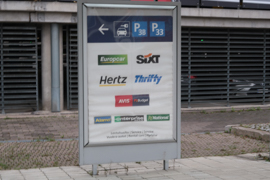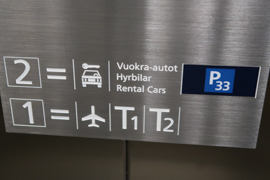 Hertz Helsinki Airport (HEL) – Returning The Car
You return the car at the same parking garage again. The access to the rental car return is very clearly marked, there is also a petrol station right at the airport in case you need to refuel. I however recommend a self-service gas station a few kilometers before the airport.
The Car – Ford Focus SW
The Focus was an excellent car for the trip I had around Helsinki. Very easy to drive, good overview as well as sufficient space for all my photo equipment turned it to a good choice. The car was in really nice condition with a low mileage – no need for any kind of complain.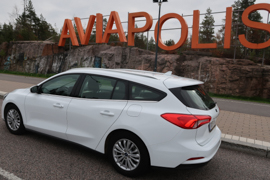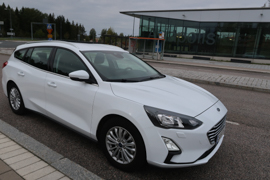 Hertz Helsinki Airport (HEL) – My View
Hertz Helsinki do a very reliable and good job at their airport location. In September (as well as in October) 2021, they again gave me a great rental. No major issues. Sometimes, the walking from the rental office to the cars is a bit of bothering though (cold, wind).
Car Rental Reviews
Here are all my car rental reviews so far:
All "classic" blog posts
No reviews – just debating and certain topics – these are my "traditional" blog posts in the categories Just blogging, Just blogging on music and Sports Blogging: