During my trip to Canada right after the borders have been opened again in September 2021, I visited a very interesting place for train lovers: the Halton County Radial Railway Museum (sometimes also named a StreetcarMuseum) in Ontario has a large portfolio of historic trams and streetcars. Quite some of them are still able to operate. In this posting, I take you on a ride on historic rails.
Halton County Radial Railway Museum – Location & Admission
Halton County is located West of Toronto. The next major city is Guelph. Even though you may reach Guelph from Toronto or Mississauga by public transport, you finally should go to the museum by car – the museum and its tracks are located right in the countryside. There is sufficient parking available.
The museum is only opening in the summer season. In 2022, it is open on weekends in June (Saturday and Sunday) and Thursday to Monday in July and August. Opening times are from 10:00 to 17:00 hrs with streetcar rides taking place between 11:00 and 16:30 hrs. Adult admission is 22 CAD, i.e. 24.86 CAD after tax. During my 2021 visit, the museum asked visitors to reserve / order your ticket beforehand to ensure capacity – this might in general be a good idea.
Halton County Radial Railway Museum – Rolling Stock and Buildings
The museum is having three large storage buildings (one in the forest) and workshops for trains. Apart from streetcars, there are also ordinary trains and maintenance equipment. Quite some exhibits are also stored outdoors. There are also other buildings used for exhibition, especially a former train station building at the streetcar loop.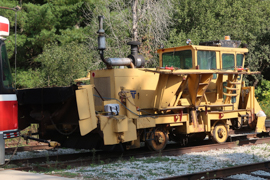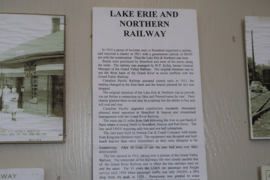 The car barn I spent most time in is #3, which hosts a wide range of vehicles. There are some real beauties, including maintenance equipment and rather modern streetcars. There are also some buses and similar items. You also find mid- and long-distance train cars – most of them are stored outdoors, though.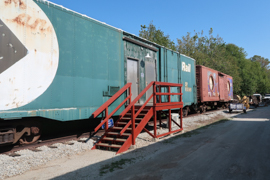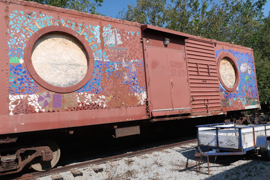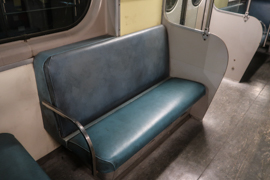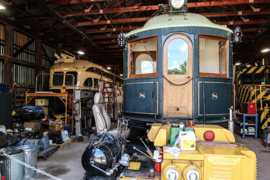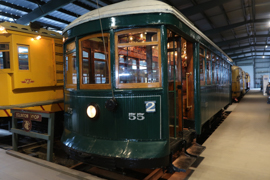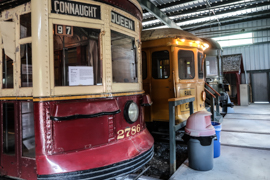 Halton County Radial Railway Museum – The Ride
Apart from rails connecting the rail barns, the museum is operating a loop-alike rail track, which is used for the streetcar rides. In general, your admission is covering as many trips as you like. During my visit, two carriages were operating, but others have been prepared, so that they might have used some other ones during the day.
I had my first trip with the beautiful Toronto Railway Company 327 car originally built in 1893. The condition of the streetcar was really amazing and it has been an absolute treat to ride it. The route you take is actually not too relevant anyway, I enjoyed being able to enjoy that historic technology. The whole trip takes you about twenty minutes. You head straight into the forest, where there is a second station (you could not exit during my visit). Typically, trains meet there and the first one is leaving the station after the second one approaches it. There is also a streetcar which used to be used as an additional cafe.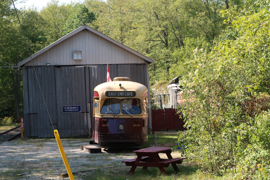 The second ride I had was with the beautiful 1923-built car 2894 (again, from Toronto Railway Company). The route has obviously been the same. Nonetheless, I enjoyed the very different experience traveling with this model. Below, you also find some more pictures of streetcars during rides I did not attend. There is also a loop at the main museum grounds, so that the trams always travel into the same direction and do not operate into the opposite direction.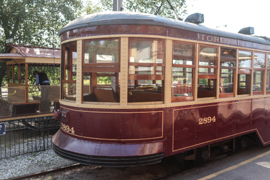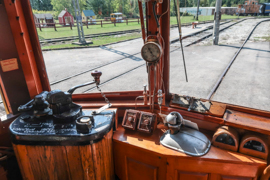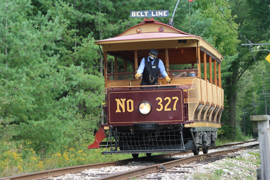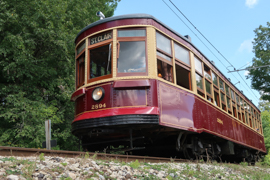 Halton County Radial Railway Museum – Services
The staff is very passionate about the museum. There were quite a couple of volunteers during my visit, who were very helpful. The museum also drives a small cafe and a souvenir shop in one building. Apart from that, there are some benches to have a picnic.
Halton County Radial Railway Museum – My View
That's indeed a wonderful place for people, who like trains and rail transport. The museum did an excellent job to preserve some great street cars. The location is remote, but this also allows you to do the rides, which is obviously a great experience. Bad luck that this place requires quite some logistics for "ordinary" tourists – it is really a great one!
Travel (Greater Toronto)
Here are all my travel postings related to Greater Toronto:
"Rides on Rail" Postings
Here is everything about trains, trams and other rail vehicles: