Typically, people associate Myrtle Beach in South Carolina with fun and leisure activities. Enjoying the sun at the beach, hanging out at a bar, doing hours of outlet shopping – or playing endless rounds of mini golf / adventure golf are (stereo)typical ways of spending your time at the Atlantic Beach resort town. That's a bit of a shame, as the area also has some interesting historic stories to tell. Thus, I felt that I start my coverage from there with a very interesting museum, which I visited there: the Myrtle Beach Colored School Museum.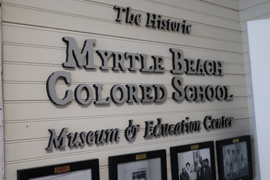 Colored School Museum – Location & Admission
The Myrtle Beach Colored School Museum & Education Center, which is the full name of the place is located at Mr. Joe White Ave in Myrtle Beach.The area is rather residential.  If you have your car parked at the beach, it is a rather short walk from the main touristic area. For example, the distance from the museum to SkyWheel Myrtle Beach is about half a mile. You may also use the free parking lots on the museum grounds. The next public transport opportunity is the Myrtle Beach Transfer Center, which serves multiple bus lines. I have no information / experience with public transport in that part of South Carolina, though.
The museum is coming with very limited opening times. It is only open three days a week, Monday, Wednesday and Friday from 10:00 to 12:00. Bring an educative center driven by the city of Myrtle Beach, you might make additional arrangements. Admission to the museum is free, donations are very welcome, though.
Colored School Museum – The Museum
I was very friendly welcomed at the museum. At least I received a guided tour through the Colored School Museum exhibition. The guide has been a local and also went to Myrtle Beach school, some of the Colored School pupils have been friends of him or his parents or teachers. He first introduced other visitors and me to Mr. Julius Joe White, whose name is now the name of the adjacent road. He was a well-reputed businessman, who drove shoe-shine and barber business. There are actually two roads in Myrtle Beach named after him.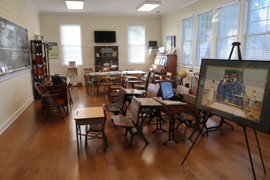 Introducing Joe White also gave a good idea to the early 1930's when the Myrtle Beach Colored School has been built. Due to its bad condition, the original building had to be turned down, but some original parts, e.g. doors, can still be seen in the museum. The museum guide told us may interesting story. The exhibits also explain, how the school, which was the first opportunity to educate colored children in the area, evolved. A very interesting part is looking on former Myrtle Beach Colored School people, students as well as teaching staff. I really enjoyed listening to the stories – we spent roughly half an hour in that room.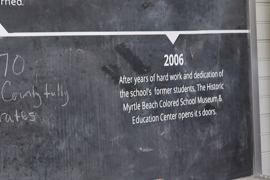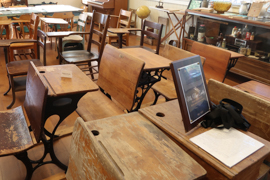 A very interesting part of the tour was one of the last exhibits we saw, a model of a former school building. The very detailed interior gives an idea how teaching and learning was like for these less privileged people. Thus, you also felt in all the explanations how proud and happy Afro-American children of that area have been when they were able to go to school.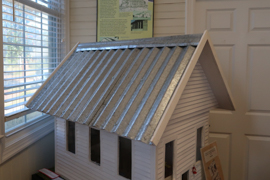 Colored School Museum – Other Exhibitions
The Colored School Museum building hosts two additional exhibtion, which tell very key parts of the history of Afro-American citizens in the area and the whole United States. The first one is something, which is close to a shrine remembering of legendary Charlie's Place. Charlie's Place has been a bar, to which colored people were allowed to go and hang out. Charlie Fitzgerald hosted several big names of music in his night club – and as he allowed any kind of people to enter the grounds, it also defined the culture of the "white" people in the area. It was also one of the key spots, which defined and drove the South Carolina signature dance, the shag. In 1950, the Ku Klux Klan attacked Charlie's Place and murdered Fitzgerald.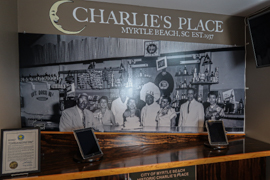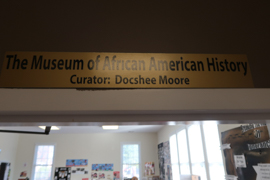 Another room hosts the The City of Myrtle Beach Museum of African American History. In one room, it honors Afro-American people who have changed and defined US-American as well as global history. You do find Martin Luther King Jr. there, but also also Jesse Owens or Michael Jordan, inventors, Barrack Obama – or, of course, Charlie Fitzgerald himself. It is a very interesting exhibition, which you can easily explore on your own.
Colored School Museum – Services
There are no special services. The museum drives educational events, though.
Colored School Museum – My View
I felt realy grateful to visit this place. Especially the Colored School Museum told me so many interesting and impressing stories. A key factor for that was the amazing guide. While people typically complain about going to school, the museum tells you how valuable education is if racism or any other reason cuts you off from it. Together with the other two exhibitions, this place is indeed a hidden gem.
Historic Museums in the USA
Here are all my postings related to Historic Museums and the USA:
Flyctory.com in Milan
Here are all postings related to Milan: