The Royal Ontario Museum just feels like an amazing wonderland of topics, a bit of "something for everyone". Did you ever feel like a T-Rex skeleton? They got it! Asian architecture? An own section! Something about Scandinavian furniture? Sure, third floor! Thus, it is hard to say in a few words what kind of museum the "ROM" in fact is – maybe this review is giving you a better overview! If you have seen the Louvre (I recently reviewed their Abu Dhabi outlet), this is the Toronto way of doing something similar. Due to the massive and wide selection of exhibitions, I even skipped some of them in this long posting.
Royal Ontario Museum – Location & Admission
The ROM is located in the North of Toronto city center. The easiest way to reach the famous attraction is likely by subway, which is stopping right nextby at the Museum station. Depending on where you are coming from, the St. George station may also be a good option – and gives you the opportunity to visit the amazing Bata Shoe Museum.
The adult admission is 20 CAD. Temporary exhibition are at extra fee. The Spiders one we visited was 14 CAD on top. You may of course also go for a combined ticket with all temporary exhibitions, which was 38 CAD at our point of visit.
We visited the Royal Ontario Museum by using the Toronto CityPass, which is amongst the ROM including the CN Tower, the Ripleys Aquarium of Canada, Casa Loma and either Toronto Zoo or the Ontario Science Center for 86 CAD plus tax.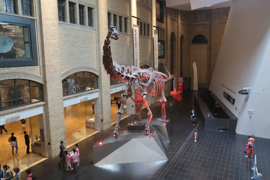 Royal Ontario Museum – Asian Culture
One wing of the Ground Level / Level 1 of the Royal Ontario Museum is reserved for Asian culture. I started with some impressive exhibits on Chinese architecture, before you reach a long hall with countless exhibits of Korean, Chinese and Japanese sculptures and other figures as well as items of everyday's life. Only this section would easily make a long and detailed separate posting – I guess if you are in Asian culture, prepare to spend several hours in here. It is fascinating and overwhelming.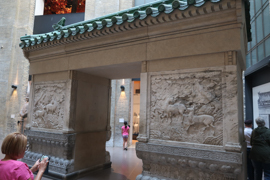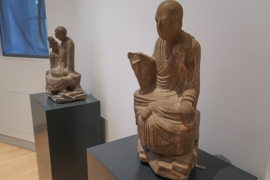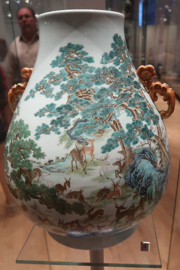 Royal Ontario Museum – Canada
On the other side of Ground Floor, there are exhibitions about Canadian culture and life, starting from paintings, furniture, religious symbols up to magazine covers of famous Canadian magazines. Though this space is comparably limited in size, it has a nice variety and tells a lot of stories about Canadian history.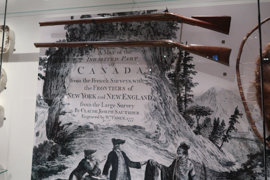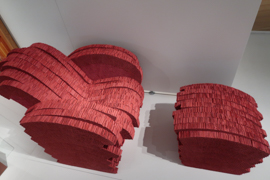 Royal Ontario Museum – Dinosaurs and More
The dinosaurs exhibition is maybe one of the key attractions of the museum. The variety and completeness of exhibits is really fascinating, though many of the skeletons are not originally and either partially or even completely reconstructed. Original, restored and missing bones are clearly marked on the exhibition's sign, though. In later part of the exhibition, you also have skeleton of prehistoric animals right next to their nowaday's equivalent, which is very fascinating. There is also some augmented reality terminal, where you can take a picture of you and T-Rex, who is then starting to move in a video. Nice idea!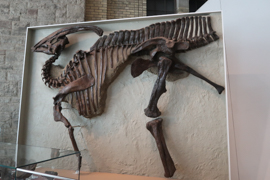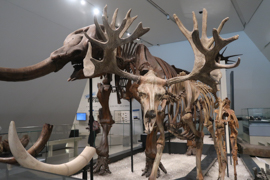 The next section on animals is the quite large collection of padded animals (apart from some fish, there is no living animal in the permanent exhibition of the Royal Ontario Museum. Quite nicely done, but feels a bit outdated to me.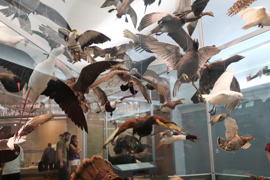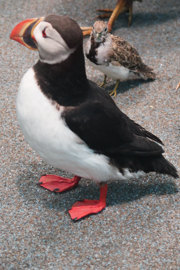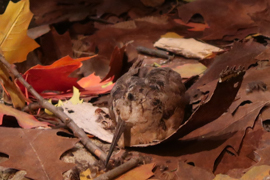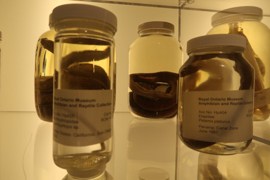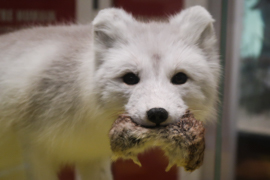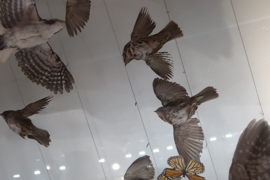 Royal Ontario Museum – Minerals
Though the entrance to this section is titled as "Museum of Paleontology", the minerals section was much more interesting than I expected. It hosts a huge variety of different kinds of gems and stones. In a minor section, there are also some artifacts made of these mineral material. The exhibition is very colorful and shows the amazing force of nature. Finally, you end up passing by a copy of the Canadian One Million Dollar Coin.
Royal Ontario Museum – Ancient Cultures
If you run into Greece, Cyprus, Nubia, Rome and more, you are already on third floor of the museum. All the exhibitions on ancient (European) cultures are comparably compact, but very interesting and show a nice overview.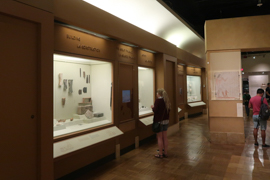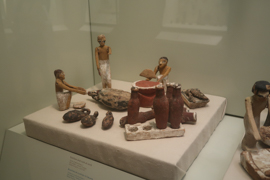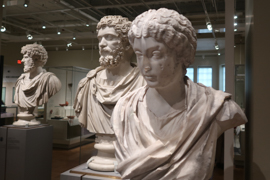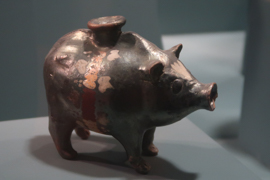 Royal Ontario Museum – European Culture
The section about European culture is quite nicely structured. A very illustrative way how the ROM is trying to show European culture is by having living rooms of different locations and eras. But there are also designated sections from arms to Scandinavian design.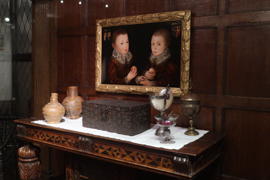 Not "culture" at all but historic was a special exhibition in this section of the Royal Ontario Museum galleries: "The Evidence Room" is an exhibition about Auschwitz and Auschwitz-Birkenau and shows models of the sites as well as some other documents. Everything is held in white color, which is quite impressive.
Royal Ontario Museum – Spiders (Temporary Exhibition)
The Spiders exhibition was one of two temporary ones which have been offered during our visit (July 2018). The exhibition was well structured, including some living exhibits as well and gave a nice overview on different species and life of spiders. Nevertheless, I felt that the upgrade price was comparably high – the only thing I really felt made it worth was a live demonstration of how to gain venom from … not spiders, but at least they showed a scorpion, which has been quite impressive as well. Another interesting exhibit was a dress completely made of spider silk.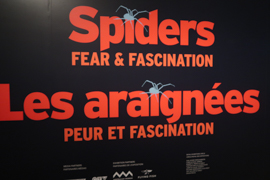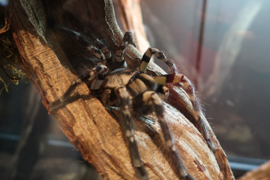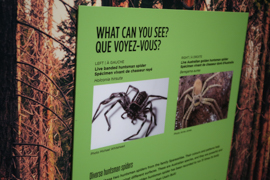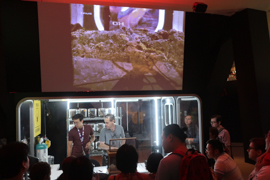 Royal Ontario Museum – My View
The Royal Ontario Museum reminded me that much of my visit to Athens some years ago: the Greek capital is so rich of culture and stunning museums, you just want to see it all – but at a certain point, you just get tired of it… It is just too much than you can really reflect. I felt the same about the Royal Ontario Museum. Going there as a German tourist and spending a day there (or finally, just some five hours as we did) somehow feels not respectful to this amazing collection – but at a certain point, this is really all you could do. If you have the time (and money) to spread your visit to several days, staying some hours each, and concentrate on selected exhibitions each day, you will have a much better time maybe.
There is no other review option than calling this a "Top Pick!". You will love it, no matter which topic you are interested in.
Flyctory.com in Toronto
Here are all postings related to Toronto:
Toronto 2018 – Gallery
A full gallery of pictures taken during my time in Toronto in July 2018 may be found here: