Liverpool has been one of the most important European cities for slavery trade. Thus, I used my September visit at the Mersey town to visit this exhibition on the difficult topic. I was particularly interested as I had learned about slavery from the American trade perspective recently in Willemstad, Curacao. Especially the Kura Hulanda Museum and the Maritime Museum there taught about the topic.
Int. Slavery Museum – Location & Admission
xxx
The admission to the museum is free. There is a suggested donation for it, though.
International Slavery Museum – Exhibition
Despite the museum is just situated on one floor and thus has limited space, it does a very smart use of it. The exhibition is split into three parts. Life in West Africa could also be translated to Life in Africa before Slavery. The second part, Enslavement & the Middle Passage deals with how slave trade in fact took place. The final section, Legacy, deals with how the history of slavery still influences today's life and culture.
International Slavery Museum – Life in West Africa
The initial part of the exhibition deals with the life the African people had in their home countries. Thereby, there is a certain focus on the Igbo people living in today's Nigeria. I felt it was very interesting to see that cultural background as an introduction to the topic.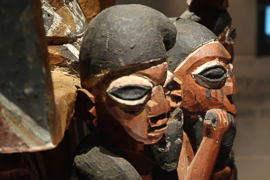 International Slavery Museum – Enslavement & the Middle Passage
This section of the exhibition deals with all aspects how slavery and slavery trade took place. For example, you find some of the people behind the slave trade or on which ships and routes slaves have been brought to the American continent. There is also quite detailed information about living as a slave on a plantation.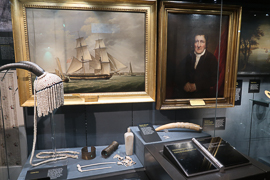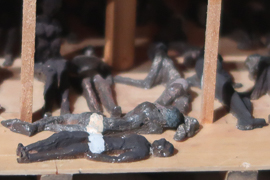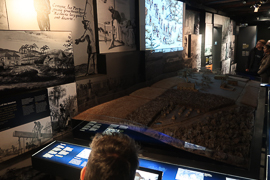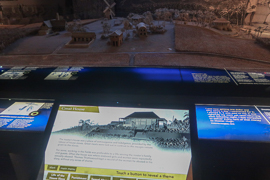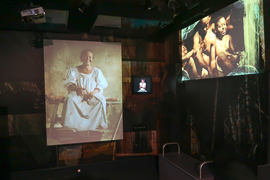 International Slavery Museum – Legacy
Of course, the section about how slavery took place is somehow the central one of the exhibition, but the Legacy part was really impressive to me as well. It is really interesting to see how nowadays (or recent) life is still influenced by this part of our history. There are very basic example like street names, but the exhibition also shows influences to today's cutlure. There are many famous and important people, who are direct descendants of slave. Finally, it this part of the exhibition shows how long it took (and maybe: is still taking) to abolish slavery.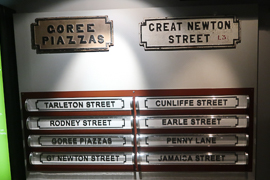 International Slavery Museum – My View
With its limited space and being located within another exhibition, you may easily miss the International Slavery Museum. Doing so would be a huge mistake, though. I absolutely enjoyed my visit, it has been a perfect addition to what I learned about slavery in Curacao. Not just because the museum is just open for donation, I absolutely recommend to take a visit – you will be at the Albert Docks when you visit Liverpool anyway!