Having a mileage run via Marrakesh was just the second time I set foot on Moroccan soil. Like at the first time, when I had four intercontinental flights on one weekend in 2018, the stay was rather short – I definitely have to come back for a longer stay one day. At least flying from London-Heathrow (LHR) with British Airways and flying back with them a few hours later gave me quite some time to explore the airport. Here is my review of Marrakesh-Menara Airport (RAK).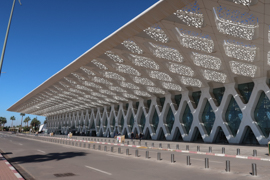 Marrakech Airport (RAK) – Location & Transport
The airport is located Southwest of the center of Marrakech. Depending on your destination, most central locations are about 6km away. There is a public bus, which is operating every twenty minutes. Other options to get around are taxis and rental cars only. There are no sights or services for travelers other than the ones provided by the airport itself. This also includes the fact that there are no hotels very close to the airport. There are some airport hotels in the area, though.
Marrakech Airport (RAK) – Connections
Marrakech has become a very popular tourist destination during the last years. Thus, the airport is well connected to all over Europe and neighboring North African countries. There is a certain key focus on Spain (including the Canary Islands) and France, though. Apart from Europe and Mediterranean countries, there are no intercontinental connections currently. Longer distance flights are typically served with an airline hub connection, e.g. flights to the USA with local Royal Air Maroc via Casablanca (CMN).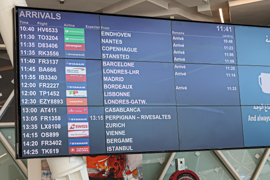 Arriving at Marrakech Airport (RAK)
Arrivals at Marrakech worked out very smooth. The routes are well signed and the facilities felt really large. During my January 2023 flights, at least, there were absolutely no capacity issues. The airport does not allow an international transfer, so you have to immigrate and emigrate when you fly on or fly back. Furthermore (see departure), they also insist having an Marrakesh-issued boarding pass. Apart from explaining the immigration officer the concept of a mileage run and that my next hotel would be back in London, it was an absolutely smooth and very friendly immigration procedure. The luggage belt area felt very large again and even featured a small duty free at arrival shop.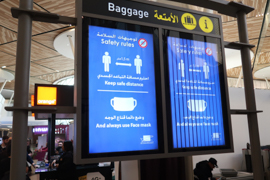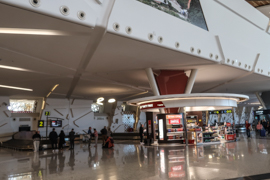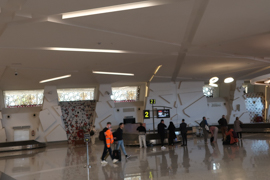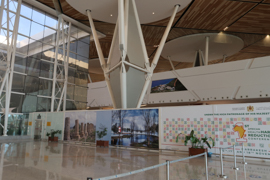 Departing from Marrakech Airport (RAK)
Even though British Airways already did issue a boarding pass to me in Heathrow (LHR), I had to wait for my flight to check in at the departure terminal. That part of the airport is in an adjacent building on the same level as the arrivals hall. Again, the airport building felt huge and modern, but also had a nice local touch. After the counter had opened, check in and security went really smooth.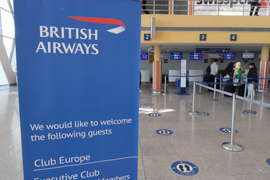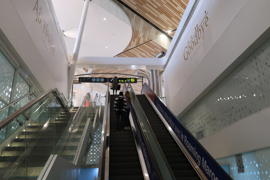 The shopping and waiting area at Marrakech-Menara (RAK) is really a beauty. There is quite a large range of shops and restaurants, from international travel goods to local bites and souvenirs. Indeed, the airport felt to me like a small version of the two large United Arab Emirates airports. You also had a lot of daylight as well as seats.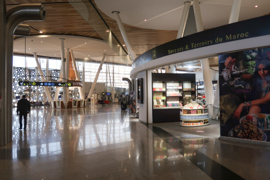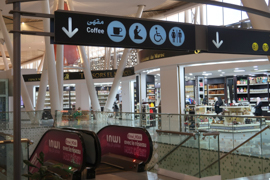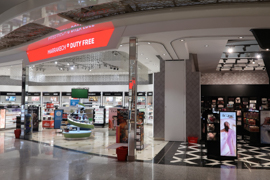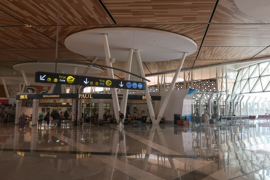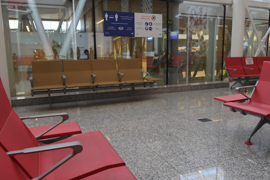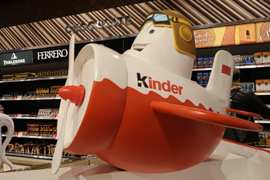 Marrakech Airport (RAK) – Services
The airside part of the departure area features two lounges. I already introduced you to the average Oasis Lounge driven by Royal Air Maroc. However, there is also the Pearl Lounge, which is regarded to be a bit more posh. The only service which might need some update is the airport's website, though.
Marrakech Airport (RAK) – My View
Marrakech-Menara (RAK) is very modern and beautiful airport. Especially the departure facilities felt really nice to me. However, also the arrivals and immigration procedures worked out very well. I absolutely enjoyed it and look forward to have more flights from there.
Aviation Postings 2023
Here are all my Airports & Airlines postings published in 2023:
Eurovision Song Contest
Here are all postings related to the Eurovision Song Contest: