The final straight of Eric Church's April 2021 album trio. After Heart and & (or: and), the third and final album will be released on 23rd April 2021. Here are my thoughts about Soul – and, of course, about the whole set of three albums.
Eric Church – Soul – Track by Track
The nine tracks of Soul last 32 minutes.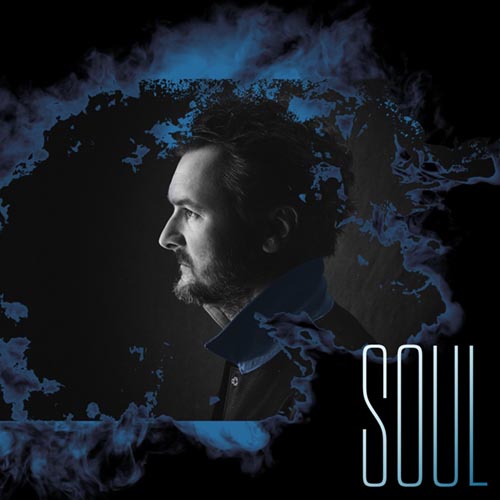 1. Rock & Roll Found Me
Like my faith, like my church
My low like my high
The better in my worse
Come on baby "Light My Fire"
Like a needle in my vein
The crazy in my sane
I turned on my amps and all at once my blind could see
Yeah when rock and roll found me
The rhythmic opener of Soul feels like a traditional country song with a touch of blues. The steel guitar is howling in the background. A nice connection to the very personal and direct sound of the second album of this set of three, & / And. 
2. Look Good And You Know It
Soul really comes with some touch of soul – at least in the second track, where Eric Church is spreading a lovely vibe and which is supported by a female backing choir.
3. Bright Side Girl
If there was a chance to put a "simply beautiful" badge in streamed music, Bright Side Girl would definitely deserve it. Again, Eric Church creates a very loving and caring atmosphere, but is later also sprinkling some guitar elements here and there. Nice track, for sure.
4. Break It Kind Of Guy
The fourth track welcomes you with Southern spirit guitars and marching drum rhythms which come with the speed of a long-distance train. The perfect acoustic bedding for the vocal collaboration, where the falsetto voice almost feels like a lease from the legendary Bee Gees. Country meets funk – and I am already doing the Stayin' Alive dance while listening to the Chief.
5. Hell Of A View
Two singles in a row – and Hell Of A View is another amazing and catching one. The song is much more of a straight modern country song (no more funk *sigh*).
6. Where I Wanna Be
Flew to California, drove to Alabam'
Hitched to Wichita, caught a ride in a van
Paddled in a boat and peddled on a bike
I've walked, I've swum, I've crawled, I've hiked
I've hopped a train to Maine and a bus to the Keys
Chased her all night in my dreams
One look at her and it's easy to see
Wherever she is, is where I wanna be, yeah
Soul is for sure the album which touches the widest variety of genres. Where I Wanna Be comes with such a summery groove that you feel a touch of reggae in it. Life can be so good… For example if you listen to Heart & Soul while roadtripping the USA with Eric Church.
7. Jenny
The song Jenny is indulging a forty second guitar intro. Overall, the song allows a lot of focus on the acoustic guitar. This leads to a very reduced instrumentation and a touch of folk music. Needless to say that Church is a master in that kind of music as well.
8. Bad Mother Trucker
No "F", no typo in here. The song is indeed about a female truck driver.
She is hell on wheels where the road meets the rubber
A real gear jammer, a white line wonder
Yeah, you only get one and I wouldn't want another
'Cause mama was a bad mother trucker
The songs on Soul come with a lot of groove and a great touch. So does this former single release. The power behind the chorus is also remarkable.
9. Lynyrd Skynyrd Jones
No! Is that really the last out of 24 songs of the Heart & Soul trilogy? The grand finale of the third sub-album? Eric Church closes the album with another track we already know as one of his single releases. A quiet, lovely story. Just enoying to listen.
Eric Church – Heart & Soul – Trilogy (Links)
Here are the links to all albums of the trilogy. I will add them once the reviews have been published:
Eric Church – Soul – Spotify
Here is Soul on Spotfy:
Eric Church – Soul – My View
What I especially like about Soul is that Eric Church again created a very own spirit for this album. It comes with a touch of black music, but also feels very open to many other music styles as well. By that, it might be the most special album of the three. Heart is my favorite, but there is no doubt that this project receives a triple Top Pick! rating
Eric Church – Heart & Soul Trilogy – My View
Of course, at the end of my triple posting week about Eric Church, it is also time to think about the set of three albums. Indeed, the number of songs would have also been suitable for a double album. Overall, it is "just" a set of 24 songs. So the triple album thing may be a bit of a marketing argument on the one hand. On the other hand, though, the triple release splits the songs into three very different sets with their own character each. And it gives the lovely chance to chare some songs with your fans exclusively. I feel that is an amazing gesture. All three albums received the Top Pick! rating – so you know that I love trilogy anyway. Enjoy these days with The Chief. He did an amazing job, for sure.
2021 Top Pick! Media Reviews
Here are all my 2021 released Media Reviews, which lead to a Top Pick! rating:
Travel Postings about the Cologne Region
Here are all Flyctory.com travel postings of the region around Cologne: