I already introduced you to the very interesting National World War I Museum and Memorial in Kansas City. Especially on a clear and sunny day (as I had one), you should definitely go for a Combo Ticket with all the attractions this place has to offer. Apart from a temporary exhibition gallery, you also make it to to the Liberty Memorial Tower, which offers nice views of the city. I take you high above Kansas City in this posting.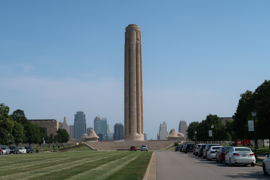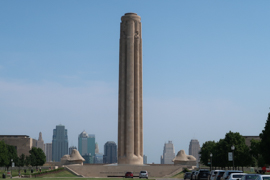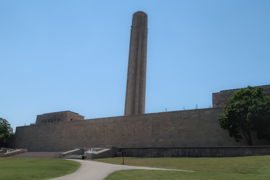 Liberty Memorial Tower – Location & Admission
The Liberty Memorial Tower is in fact located right above the museum (as you walk some stairs down to the museum), on some sort of terrace or platform, however you want to name it. One option is to take the Kansas City Streetcar to Union Station and walk up the hill. I personally took an Uber – there is quite some parking available as well.
The times of the tower are in line with the National World War I Museum and Memorial. In summer months (Memorial Day to Labor Day), the tower is opening daily from 10:00 to 17:00, in the remaining months the times are equivalent, but Mondays are closed. Admission to the tower only is 6 USD, tax included. If you buy online, you buy a ticket for a certain date, but not for a time slot. The combined museum, tower and temporary gallery ticket is 25 USD.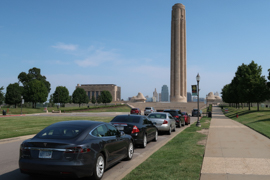 Liberty Memorial Tower – The Visit
The name of the tower comes from the original name of the museum, which was named Liberty Memorial at the time of opening in 1926. Since 2004, the name of the museum changed to its current one. There is a glass front which lets you look down to the 9,000 red poppies representing the nine million people killed by World War I. The tower itself is 217 foot (66 meter) tall. There are some sculptures next to it. The majority of the climb up the tower as a visitor is done by a quite picturesque elevator, which still leaves some 50 stairs to climb until you finally reached the viewing platform.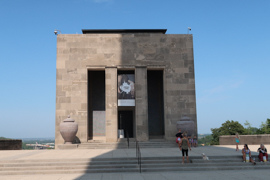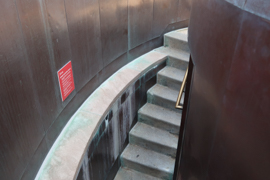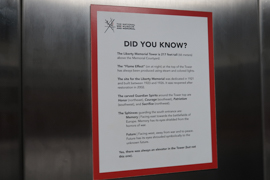 Liberty Memorial Tower – Views of Kansas City
That's finally why you take the ride on top – at least if you are not a tower nerd or love the technology behind the elevator. Her are some of the views I had from the tower – under good weather conditions, it is absolutely lovely: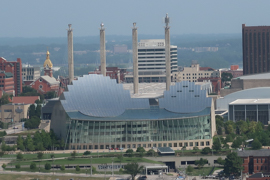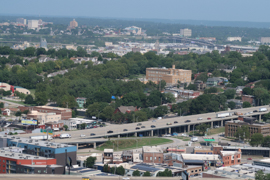 Liberty Memorial Tower – My View
I read that the tower is regarded (or marketed) as the best view of the city. Indeed, due to its location on a hill and an unobstructed view in any direction, visiting the Liberty Memorial Tower is an absolute must-do – just right what the museum as such is as well. No doubt that this is a Top Pick!
Flyctory.com Views from Above
Here are all postings tagged as Views from Above, dealing with any kind up-in-the-air viewpoints:
Kansas City Postings
Here are all postings related to Kansas City: