1st July 2018 – we start counting down the days to christmas already. In this posting I resume about what has happened to Flyctory.com during the first half of 2018 and give you an overview to my selection of most interesting postings.
First of all – The Website begins
The most significant event of this period of course is the induction of the website itself. Finding a suitable name, reserving the URLs, looking for a provider and suitable WordPress layouts, that all happened in February and March, when I wanted to turn my idea of a sports and travel website to come true. There where quite a lot of steps to take, including finding the suitable designer for the website logo or setting up the accounts on Facebook, Twitter and Instagram. Especially on Twitter, I still feel very insecure and need to find my way. The first travel posting was on Gibraltar, based on a 2017 trip. I already learned a lot about how to write search engine-friendly – if you recognize I changed my style, this is the reason. I added Sao Tome to the website later, though the trip was before I started working on the website – definitely one of the highlights of the first half of the year as well.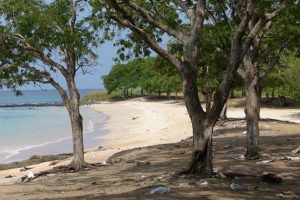 Off to Taiwan
I feel my trip to Taiwan was the first one I really covered with Flyctory.com. It offers a full bouquet of articles I would like to do on this website. First of all, there is of course the coverage of the City of Taipei itself and the lovely island of Kinmen. But there is also stuff about travelling like writing about flying with Eva Air in their world famous Hello Kitty Jets or my experience on Kinmen (KNH) and Taipei Songshan (TSA). An absolutely amazing trip I think about very often.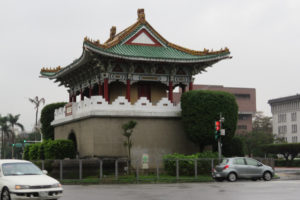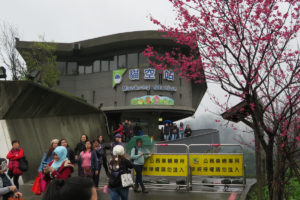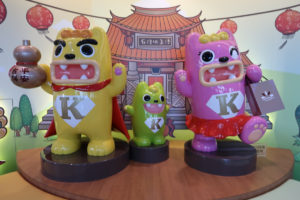 Sports? Sports!
I have to admit that I am not that happy with the proportion of sports coverage so far – I would like to do more and hope do have some more sports on the website. On the other hand, I feel the start of the website went quite well in these regards, with my thoughts on the future of Winter Games and my very own Medal Board as well as an article on my favourite sportsman of all times, Leander Paes (India, Tennis).
In April, I did real sports reporting with Flyctory.com for the first time, visiting the Finnish Floorball Superfinals. The Women match won by my very favourite SB-Pro is still the most recognized article on the website – the men's battle was a bit more limited in attendance.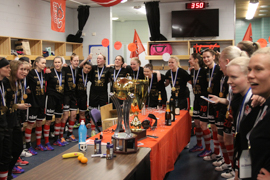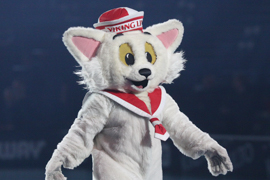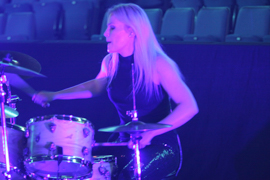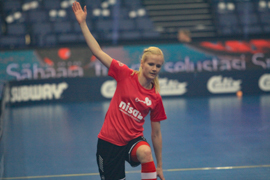 Two Trip Reports
A kind of article I personally love to read in my most visited frequent traveler forum are Trip Reports, some sort of travel diaries. Of course, I wanted to have some trip reports on flyctory.com as well. In this intial period of the website, I went for two amazing trips I was gifted to share with you: first of all, there was the April trip to Tennessee and Georgia following the Amazing Weird Al Yankovic Tour. Definitely one of the most memorable concert shows I ever saw. My second trip report was about a cool long weekend between Europe and Africa: Six Intercontinental Flights in 72 hours, visiting Tangier and two Spanish exclaves in Northern Africa, was definitely an amazing trip to me as well. Hope you like the impressions I gave you in these reports.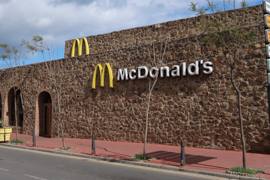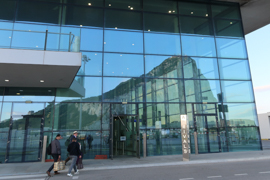 Amusement Parks in the U.A.E. and Spain
I do love amusement parks – but I cannot tell whether they will play an that important role to the website in the future. During the first half of 2018, I reviewed four of them and have to say that I enjoyed any of my visits: First of all, I visited three of the four Dubai Parks in the Southwest of the U.A.E. metropole: the movie-addicted parks Motiongate and Bollywood Park as well as the more childhood-memory-praising Legoland Dubai. In June, I also visited the Warner Bros. fun outlet in Spain, Parque Warner near Madrid. At least I envisage to do some more parks in the future. For example, I am especially curious on the Warner Bros. indoor park which will be opened on Yas Island, Abu Dhabi, soon.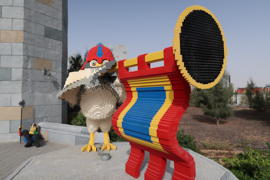 Music
During this period, I more and more felt that I need to spam you with some thoughts on music. I am highly addicted to country music, but plan to write on other genres as well in the future. This half-year, I posted three articles countaing country music videos – the latest one may be found here. There was also some sort of coverage on my visit of the Country 2 Country Festival in London, which might be interesting to you and which I will definitely visit in 2019 again! My music coverage ended with the very final posting for that period, a combine venue and concert review of LINA at Kunst!Rasen Bonn.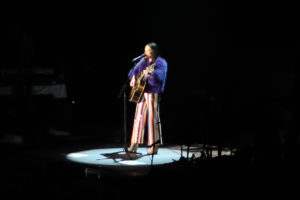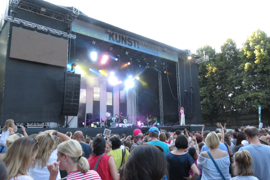 The "Most Valuable Postings"
To finish this overview posting, I decided to pick three postings which I especially liked during the first half of 2018 – if you haven't read them so far, these are at least the links to click on:
MVP 3rd Place: Flying with Helity
My first ever helicopter trips were definitely very special to me – and I also liked the article about it, as it is just a wonderful memory for me – hope you enjoy reading it and imagine how cool the trip was (to maybe do it on your own soon!)
MVP 2nd Place: Atlanta 1996 – 22 Years Later
Apart from visiting the shows, exploring all the historic Atlanta 1996 Olympic Ground was definitely one of the highlights of my Weird Al Yankovic road trip to Georgia and Tennessee. Though the number of readers is quite fine, I still feel this one deserves even more.
MVP 1st Half 2018: Sao Miguel on Two Wheels
Despite I got bruised ribs (from which I am still suffering), doing Sao Miguel on two wheels and 125ccm was just an amazing experience and a lovely memory – I feel it has been one of the best vacaction days I ever spent. The report contains of two parts, here is a link to the second part.