I regularly have to admit that I am not an arts person. Nonetheless, when I visited Miami in October 2022, I just had to have a stop at the Wynwood Art District, which is globally known for its amazing street art. A visit would just not be complete without visiting the Wynwood Walls, which is not only a museum about street art, but also somehow the heartbeat of the district. Here is my review.
Wynwood Walls – Location & Admission
Wynwood Walls is located in the heart of the Wynwood Art District. It is located North of Downtown Miami. There are multiple galleries and some other museums. For example, I already introduced you to the Museum of Graffiti, which is next to the Walls. The only way to get right into the area by public transport is taking a bus (line 2, NW 2 Av & NW 25 St stop). Alternatively, the free Omni Loop / Miami Metromover takes you to School Board Station, as close as possible. The most effective way to get there is an Uber, likely. I had the opportunity to use the complimentary transport provided by Brightline Premium Class.
The street art museum is opening daily. Sundays to Thursdays, the times are 11:00 to 19:00 and on Fridays and Saturdays, 10:00 to 20:00. The admission is 12 USD / 12.84 USD after tax.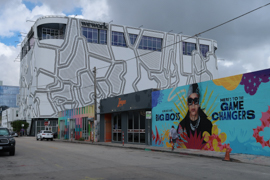 Wynwood Walls – The Visit
Wywood Walls is like a large square with sculptures and – of course – a lot of walls with street art paintings. However, there are also a few gallery-alike buildings on the grounds, which host special exhibitions (see below). Most of the street art have a plaque like the one you see below with a QR code. This allows you to learn more about the work. There are also some benches and similar facilities, so that at some places you also can hang out and enjoy the street art, sculptures and paintings. On their website, Wynwood Walls gives a visiting time of sixty minutes, which is a bit more than the time I took for the visit.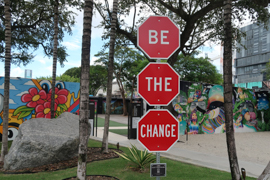 In the Wynwood Arts District in general and especially in Wynwood Walls, you meet works by highly reputed artist from all over the world. This is also reflected in the museum, where very different cultures and very different topics meet in one place. However, the vast majority does have in common that they are colorful, catching and also very transparent in regards of sending out their message. The pictures below already illustrate how wide the range of artworks is in this Miami place.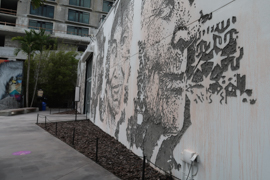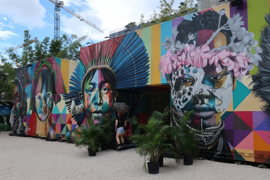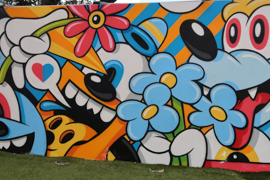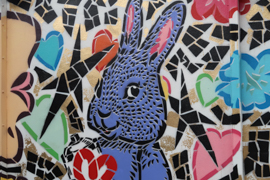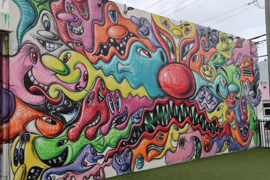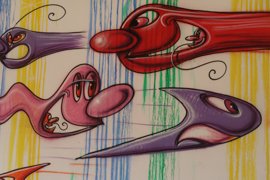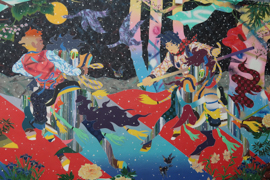 Additionally, there are a few buildings and rooms with a rather gallery-style atmosphere. Indeed, you can buy some of the works here (if you have the money to do so). I really liked the selection of artists and topics presented during my visit. They we a good fit to the open air part of the museum. This part of the visit also featured quite a lot of graphic design, prints and similar techniques.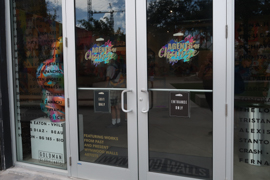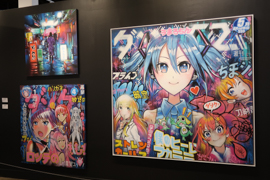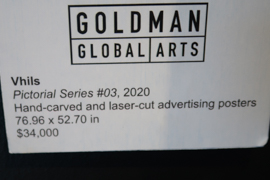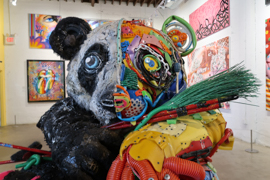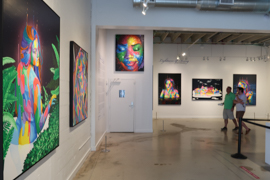 Wynwood Walls – Services
Of course, the museum is driving a souvenir store. I liked the selection of items, which was quite focusing on the pieces of art presented by the museum, including a lot of books and some really cool small statues. There are also some food trucks for refreshment. WiFi is provided all over the grounds, which is very helpful if you want to dive deeper into the artists and their works.
Wynwood Walls – My View
The Wynwood Walls are a really lovely place. The works are so colorful, strong and catching, I absolutely loved it. You may run into different street art and sculpture works during your visit, but I definitely recommend to visit Wynwood Walls and have a look into the very vibrant Wynwood Art District.
Graphic Arts on Flyctory.com
Under the Graphic Arts tag, I sum up all kinds of paintings, graphics and prints:
(Greater) Miami
Here are my postings about (Greater) Miami, including West Palm Beach, Fort Lauderdale etc.: