In quite some postings about the emirate North of Dubai, I already stated how much I value and enjoy the museums in Sharjah. The Sharjah Museum of Islamic Civilization likely comes with the most impressive building of all. I guess I can already tell you that the inside is not worse in any way. Enjoy me taking you to this place.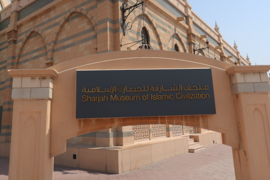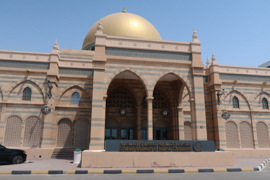 Museum of Islamic Civilization – Location & Admission
Th museum is located in the Al Mujarrah district, just a bit North of the historic center of Sharjah. Local transport is limited in the city, so that I recommend to take a taxi or a rental car. There is free parking in front of the museum.
During non-Ramadan months, the museum is opening daily, 8:00 to 20:00 hrs. Only on Fridays, the museum is not opening before 16:00 hrs. Admission to the museum is 10 AED, which is less than 2.50 EUR.
Museum of Islamic Civilization – The Visit
The museum is a huge building which is having a long main hall. Apart from some service and administration offices, there are exhibitions on both sides of the hall on two levels. The whole museum is bilingual, Arabic and English. The staff is very helpful. There museum has different sections and galleries. In general, you can opt to for certain galleries or see them in any order (the art galleries might make sense in chronological order, though). The building is of course air conditioned. I would recommend to calculate at least three hours of time for your visit.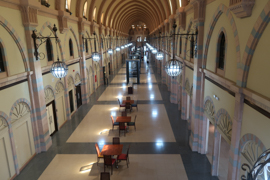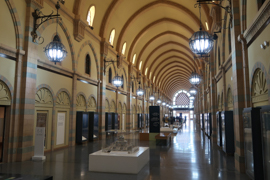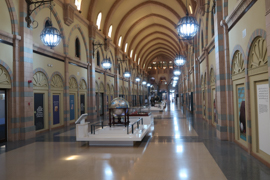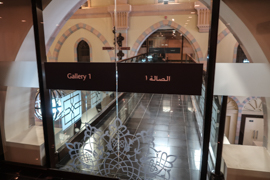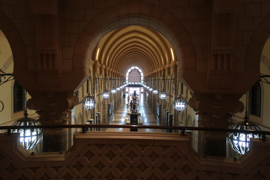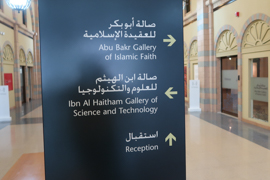 Abu Bakr Gallery of Islamic Faith
To me, this part of the museum was the most interesting. On the one hand, you get introduced to the principles of the Islam and its five pillars. More than that, there are a couple of really breathtaking exhibits. To me, the most amazing part was an original Kiswah, the covering of the Ka'aba. Especially as you are able to travel to Mecca as a non-Muslim, that felt like a unique moment to me. There is also a couple of rare manuscripts in display. You also learn about Muslim mosques and other places and principles of worship.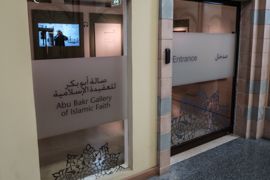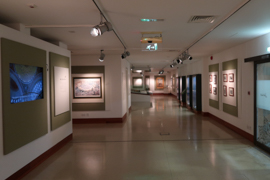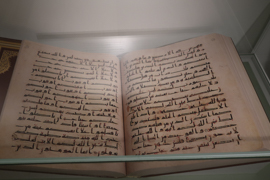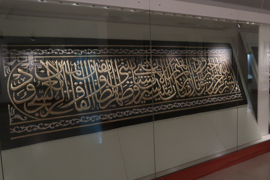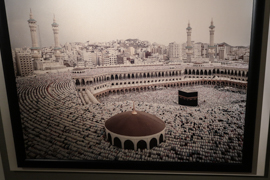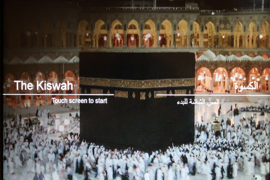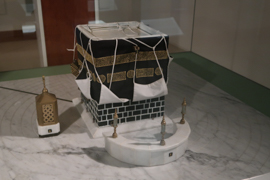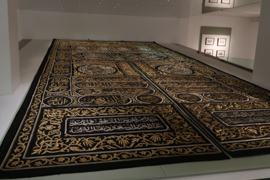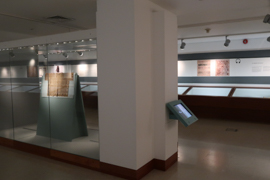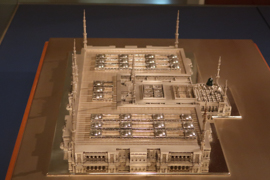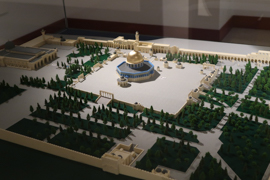 The Ibn Al-Haytham Gallery of Science and Technology
This section of the exhibition has been the second one I visited. It really felt to be a comprehensive display of Islamic science and scientists. Some fiels in display are astronomy and geography, mathematics, architecture, navigation, but also medicine and military technlogy. The discoveries and inventions are either original or beautifully illustrated.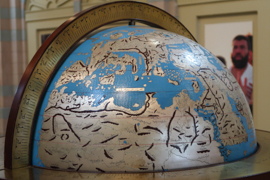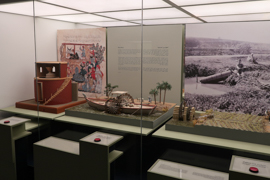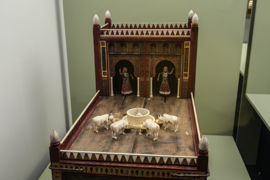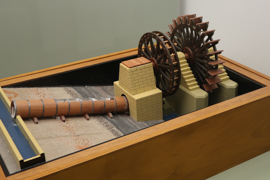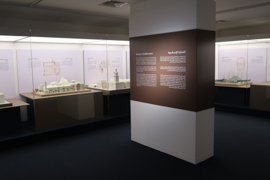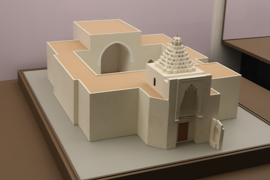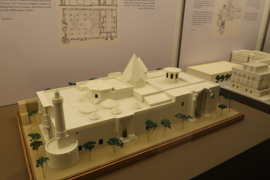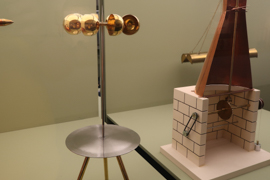 There are also quite some interactive displays and experiments, so that going through the exhibition is definitely not boring.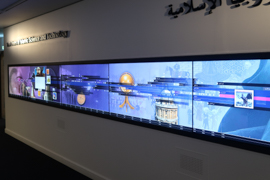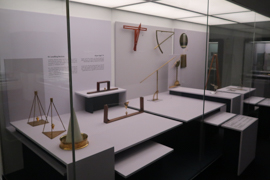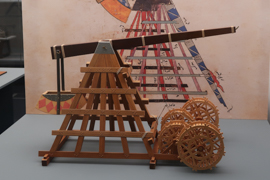 Islamic Art Galleries
The two sections / galleries I mentioned above are already really rich – but, at most, this is about one third of the exhibition space and time you spend at the Museum of Islamic Civilization. Starting from items which date back to the first century of the Islamic calendar (7th century A.D.), you walk through sheer endless exhibits of arts of all kinds. There are rather classic crafts and arts, but also manuscripts and calligraphy, sculpturing and many more. In four galleries, you more and more walk forward in time until nowadays ages.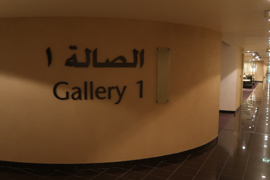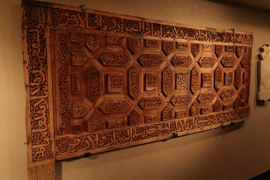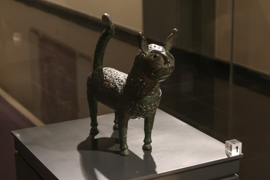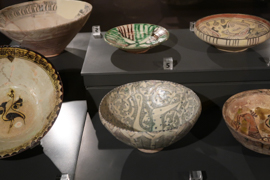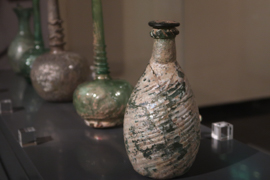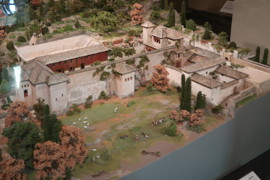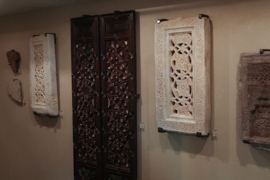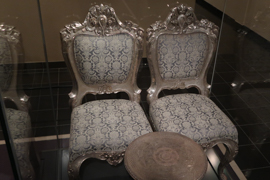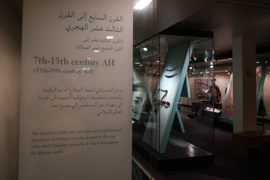 I am unfortunately not too much of an arts expert – but I think the pictures, which just show a very limited part of the items in display, already give a flavor of the wide range of items in these four galleries of the museum. You should take a break here and there, e.g. at the cafe (see below). I felt that the sheer volume of items in display at some point started to tire me – which is definitely not fair to this great exhibition.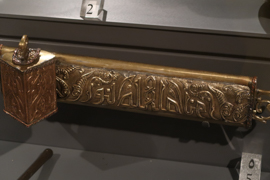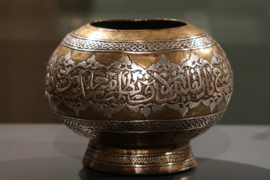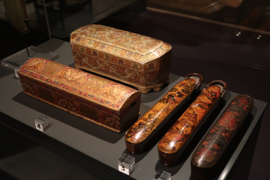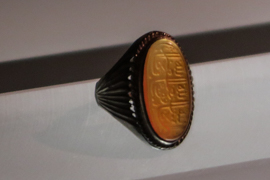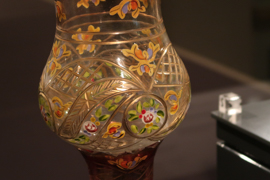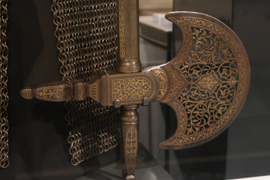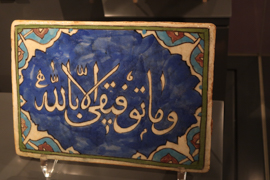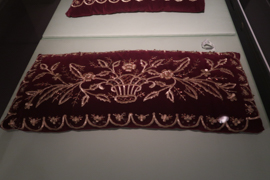 Islamic Coins
In addition, one section of the grand hallways also features a great, wide collection of Islamic coins. I just spend some twenty minutes there – but I really enjoyed this nicely documented part as well. There are also temporary exhibition spaces.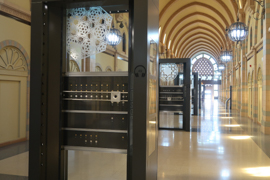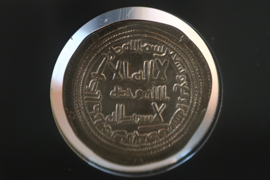 Museum of Islamic Civilization – Services
The museum also features a nice large book and souvenir store.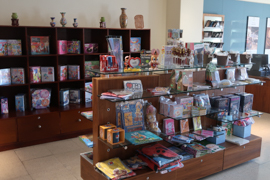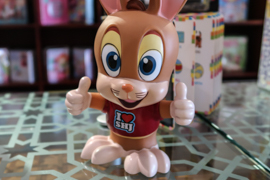 You can also relax and take a break at the lovely and friendly museum cafe. The selection is sufficient to refresh yourself, the staff was super-friendly and I just enjoyed to have a coffee and some cake between the galleries.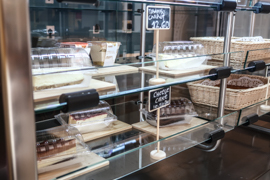 Museum of Islamic Civilization – My View
Let's make it short. This place is outstanding – and it is a shame that so few U.A.E. tourists visit that place. There is quite a large range of reviews of places in this country – but to me, the Museum of Islamic Civilization is the best museum in the United Arab Emirates. And, of course, the value for money is outstanding. If you visit the Emirates, don't even dare to feel that you saw all important places if you haven't made it here. No doubt that this is one of the very rare Flyctory.com full score reviews.
The Flyctory.com Club of Excellence
There are not too many reviews (of any kind) which make it to a 5.0 on Flyctory. Praise the best ones:
Flyctory.com about Sharjah
Here are all postings from or about Sharjah: