As I had just limited time in Antwerp after the enjoyable VLM flight, I chose to visit the Snijders&Rockoxhuis, which is an art gallery put into two adjacent houses. The major part of the gallery is in the house of Nicolaas II Rockox. He lived from 1560 to 1640 and has been a major of Antwerp. His house now hosts a selection of (majorly local) artists, incouding Antwerp's most famous, Peter Paul Rubens. Frans Snyders' house is significantly smaller and majorly hosts food and animal paintings.
Snyders & Rockoxhuis – Location & Admission
The gallery is a bit outside of the historic old town, but an easy and short walk away. You can for example easily combine it with visiting the harbor area or visiting the places around Schelde river.
Standard admission is 8 Euro – if you opt for the Antwerp City Card (27 EUR one day, 40 EUR three days), the visit is included. To have a self guided tour, you may either choose a guidebook or the multimedia guide tablet (see below). The museum is closed on Mondays, its opening times are 1000 to 1700hrs.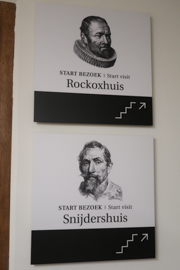 Snyders & Rockoxhuis – Rockoxhuis
The Rockoxhuis is the key exhibition of the art gallery. You start in the ground floor, getting some insights about Nicolaas II Rockox, his family and his life. Already the first rooms have some very interesting exhibitions like paintings made by Rubens. The exhibits are selected depending on the former usage of the room – there are for example kitchen articles and food paintings in the former kitchen. The wide selection of different pieces of arts in here is really impressive.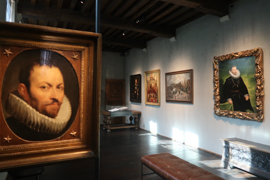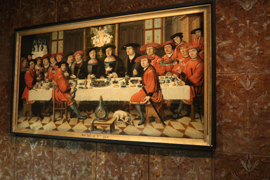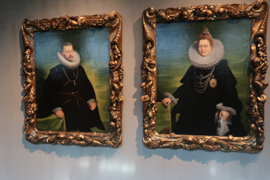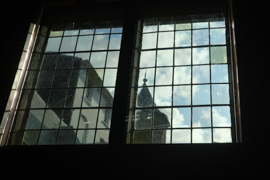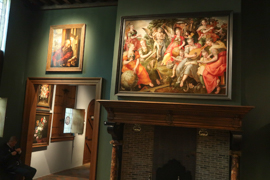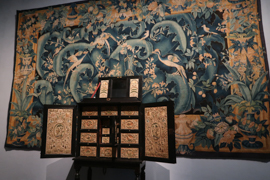 The Garden
The garden inside the house is an absolute beauty. Nice to relax and there are even some fruit trees.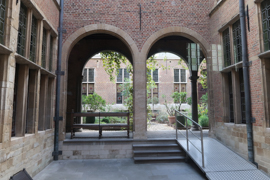 Upper Level
After entering upper level through a wide hall, there is a nice exhibition of some musical instruments, which are quite interesting to have a look at.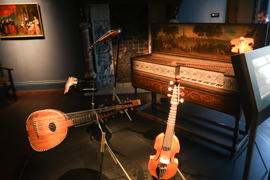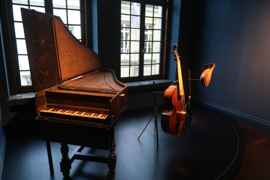 Snyders & Rockoxhuis – Frans Snyders Collection
Snyders' artistic career was focussing on food and animal pictures. Thus, his rooms (which are a comparably small part of the exhibition) mainly cover these topics, including some paintings on hunting. It was interesting to see that you used dog hunt for some animals due to social reasons.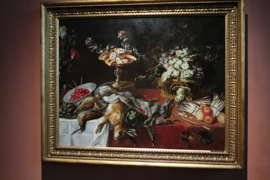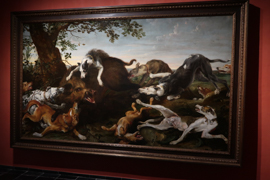 Snyders & Rockoxhuis – Multimedia-Guide
One key driver that I had an amazing visit at the Snyders & Rockoxhuis has been the amazing guide installed on a tablet. You may use the device with or without a headset – the audio track just gives you some introduction to each room when you enter it. These automatic tracks are quite helpful to orientate. Nevertheless, they are brief enough so that you can start touring the room well. These automatic announcements worked very well – apart from the toilet, where I could not find the paintings praised by the the person speaking Nicolaas Rockox. Fortunately, I could find them in the next room.
The most impressive feature is that you point the tablet's camera on a painting and it displays the key facts and some more background information on it. Of course, you can lock your selected information so that you do not need to hold the device to the right direction. For objects apart from paintings, you need to select the objects manually. In each room, you also have a list of all objects, starting with the most important ones.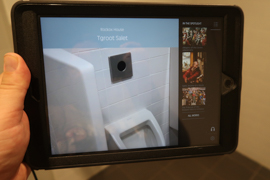 Snyders & Rockoxhuis – My View
First of all, I have to admit that I am absolutely not in art museums. I am very quickly getting tired of the pictures, very often felt either overloaded with information or – vice versa – supplied too little with them. The Snyders house, but especially the Rockoxhuis does a perfect job here: it tells you a great level of stories. The multimedia guide is by far the best one I ever had.If you are in Antwerp, I feel you have to do this place, just because that concept of having a self-guided tour is so simple, but so amazing. There is no 90 second audio track for each picture – you decide about what you want to learn about. Fantastic 80 minutes I spent in there in a very relaxed atmosphere – an absolutely brilliant place in my point of view!
The gallery website also states temporary exhibitions. These did not take place during my visit.
Historic Museums
Here are all other postings on Historic Museums:
Other Top Picks
Here are all other reviews which I rated as excellent and assigned the Top Pick! Award: